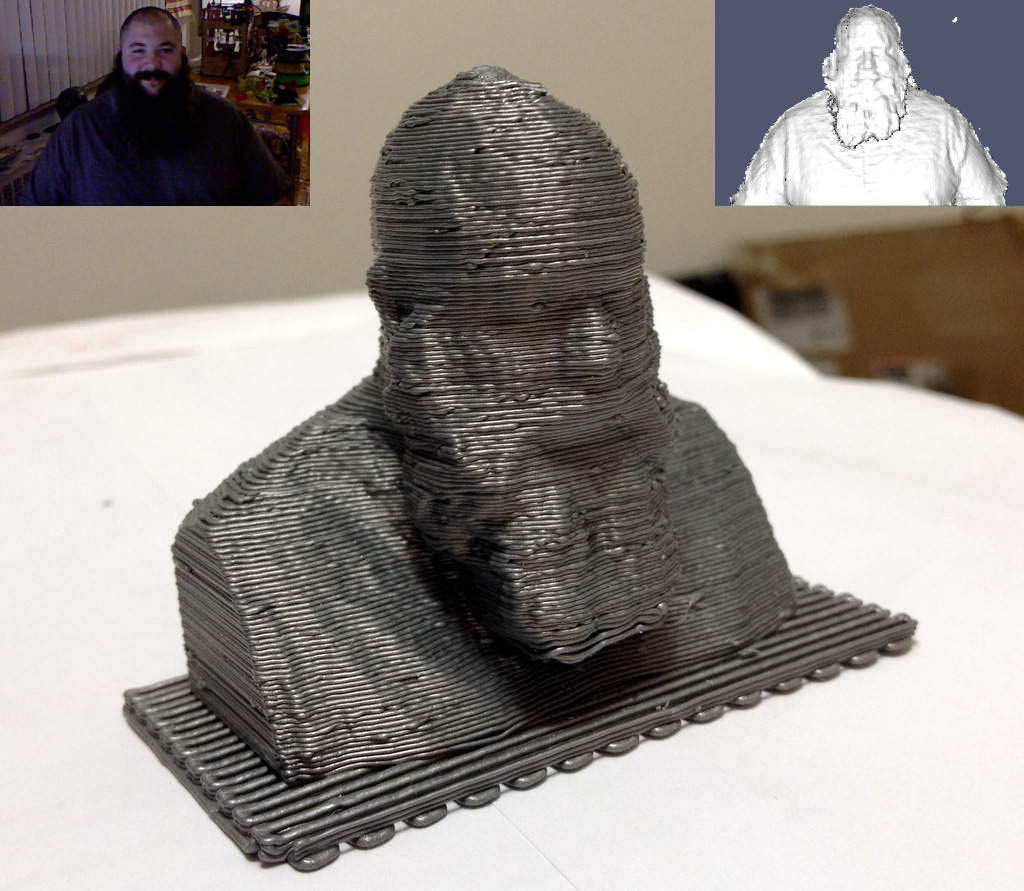 Easy, practical 3D scanning for hobbyists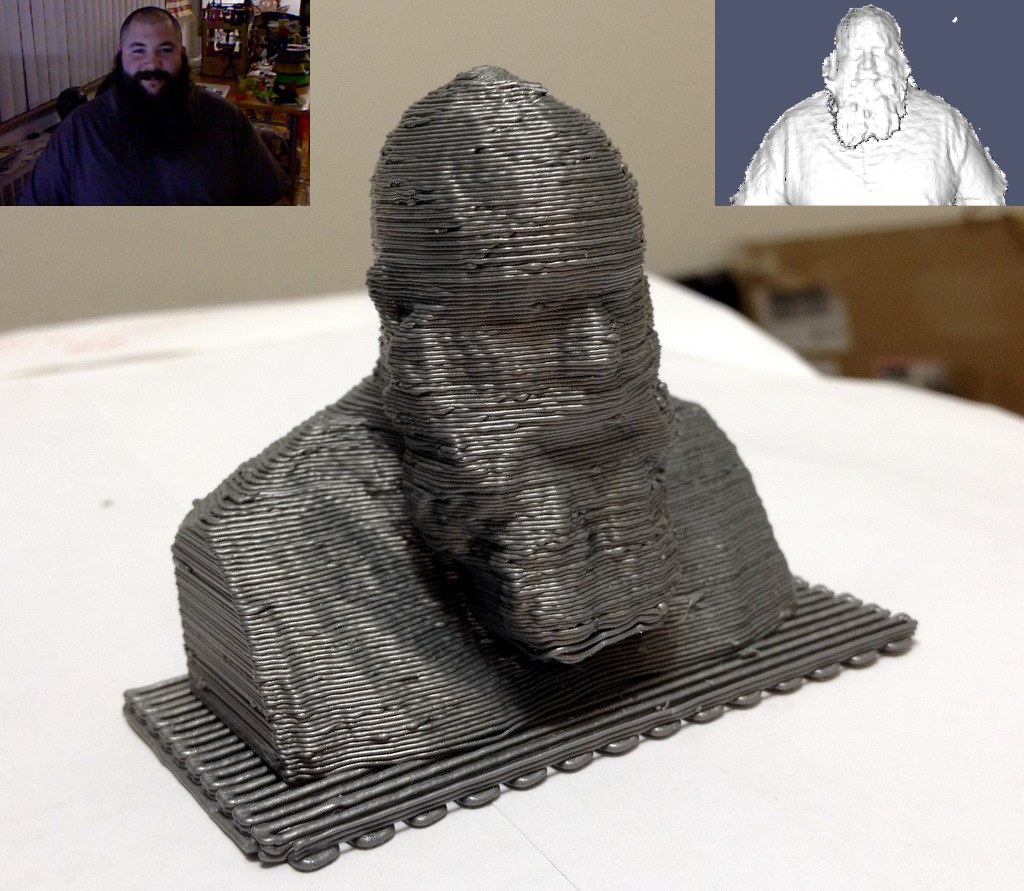 ReconstructMe is a software tool for Windows that uses the Microsoft Kinect (or Asus Xtion PRO LIVE) to capture 3D models in real-time. The software given to testers originally just displayed device info, and reconstructed models from existing data, but now it has the all of the basic features from beginning to end.
Even though it doesn't have a GUI yet, ReconstructMe is very easy to use, and produces an STL file that is almost immediately ready to print. When scanning myself, I only had to execute the basic repair script in netfabb Studio (to close holes in the mesh), and then crop out the portions that I didn't want to print.
I've put together this video of the process, from capture to cleanup to print:
Pretty easy! For a higher quality scan, it might be better to have a friend wave the Kinect around you, rather than just spinning in an office chair. 🙂
I can't wait for everyone to get their hands on this software. Keep an eye on the ReconstructMe website for more info, and if you like, you're welcome to download a copy of me from Thingiverse: http://www.thingiverse.com/thing:18008
---
Derek Quenneville is a 3D printing evangelist who posts weekly on the Ponoko blog. Follow him on Twitter @techknight.