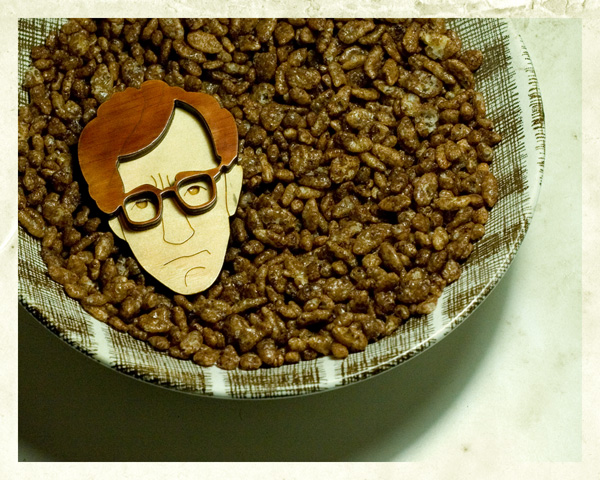 John Patterson's hand painted plywood accessories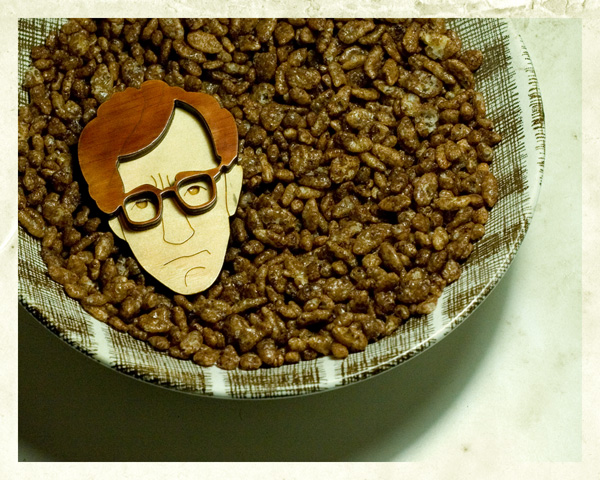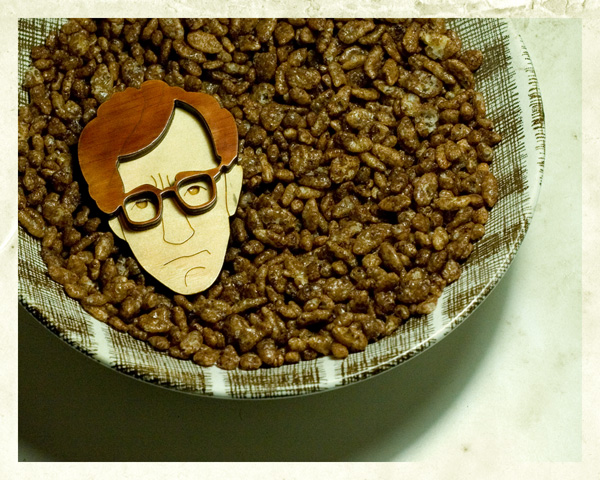 John discovered Ponoko through a blog post and decided to trial some of his ideas.  Opportunity for small production runs was the deciding factor, as he had struggled to find the right people to manufacture his designs prior to Ponoko.
What type of products do you make with Ponoko?
I've made brooches, buttons, necklaces, rings and christmas decorations.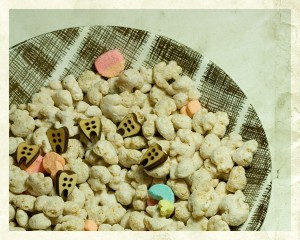 How would you describe your design process?
Usually I collect ideas in a sketchbook or notepad, and then when I'm ready to create some new designs, I trawl through all the ideas and pick out my favourites. Then I spend a couple of days building the designs in Illustrator to the Ponoko guidelines, and order a test sheet.  After receiving the test sheet, I can tell what elements of the design need to be changed, and apply different paints & varnishes to see what works best. I work off test sheets until I'm confident the design is prefect then I'll place a bigger, final order.
What material/s do you use/ have you used and why?
So far I've only used 4-5mm plywood. It suits my design style and seems less disposable then plastics or acrylics. Using wood not only allows me more detail, it gives my designs more character. There's a history and life to wood.
Have you been surprised by anything in the Ponoko process?
First I was really surprised by how much detail you get get from laser cut, and then at how helpful everyone at Ponoko is along the way. Every question I've had has been answered promptly. Occasionally they've noticed a mistake on one of my designs before it's cut and have saved me money by bringing it to my attention before they start the job.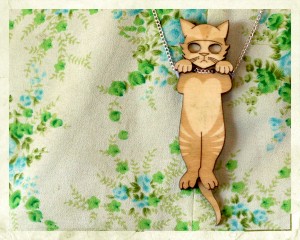 Ups and downs?
Occasionally stock runs out and I don't get to use my ideal material, though there's always been a second choice that's done the job.
It's always exciting to get an order back and see the amazing detail that the laser cut is capable of. It's like seeing your design pop off the computer screen and come to life.
Do you have any tips for other users?
Make sure you get tests made before committing to a design. So many tiny things can go wrong and a lot of the time you don't pick up on them until you're holding the design in your hands.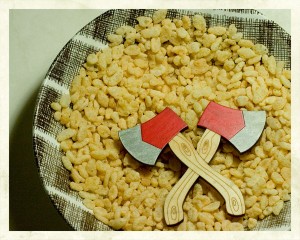 You can seen more of John's designs here:
http://boingboing.net/2009/03/02/woody-allen-broche.html