Tineke Beunders and Nathan Wierink are ontwerpduo. Former students of the Design Academy Eindhoven, they're part of the Dutch domination of design right now. Their work is intentionally playful: making a toy out of table, turning a pillow into a game, and having fun with joinery.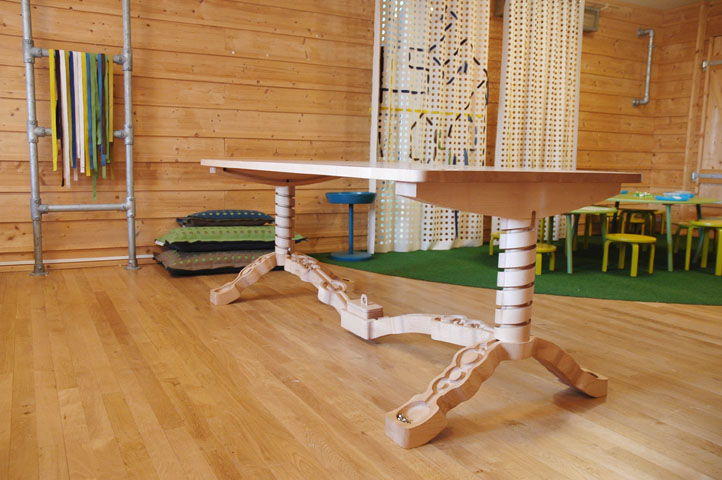 Room 222 was conceived as a hotel room just for children, designed with built in invitations for creative interaction. The hand carved Marbelous table has spiraled supports and a simple maze carved into the legs. There is even a little shelf at the base for the marble box.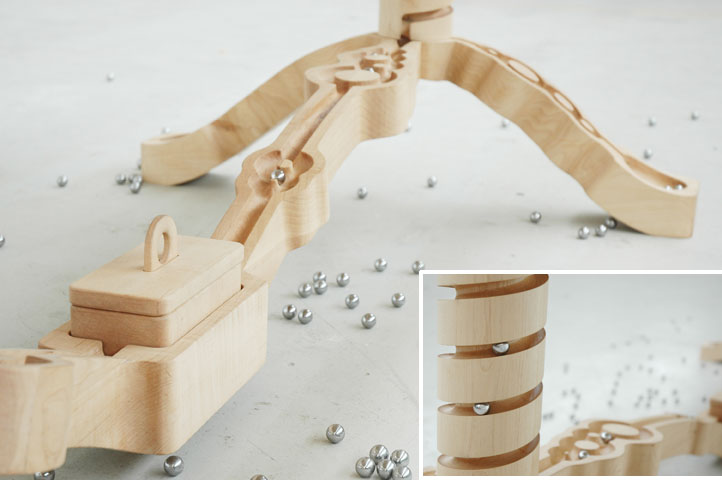 Circle cut-outs in the felt pillows and curtains can be laced with felt strips for a larger than life game of connect the dots or just free form decoration.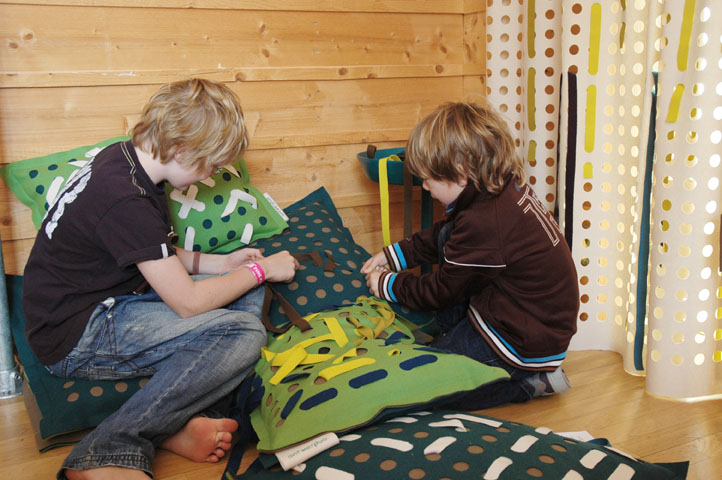 Joints takes advantage of the precision in digital fabrication; the entire mahoganey desk is made with a CNC router and shows off an imaginatively joined edge.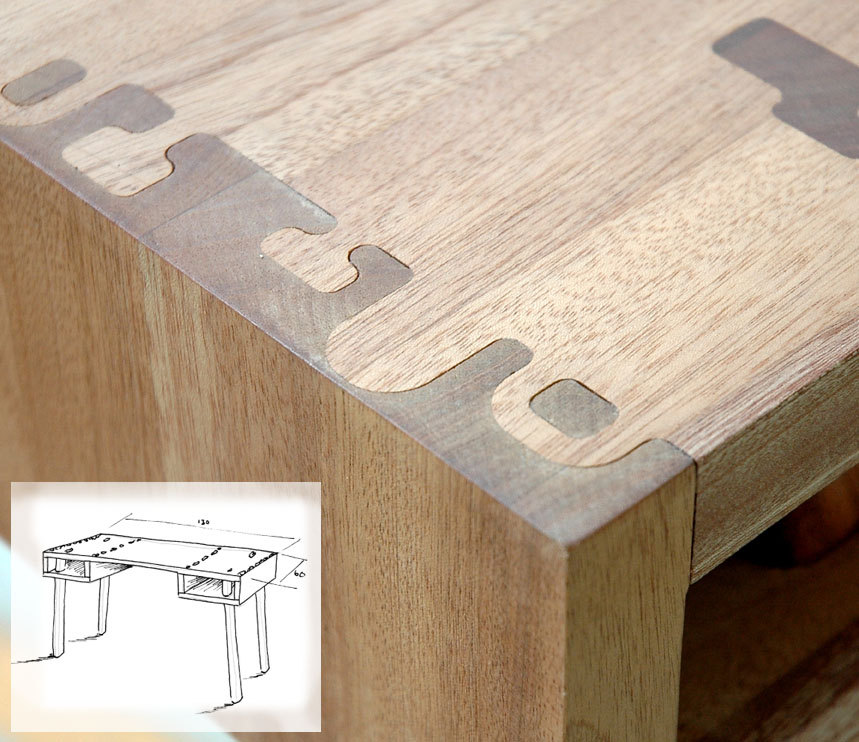 Ontwerpduo shares the same studio as previously mentioned Julien Carretero, and they too are open for internships.