Laser etched impact made easy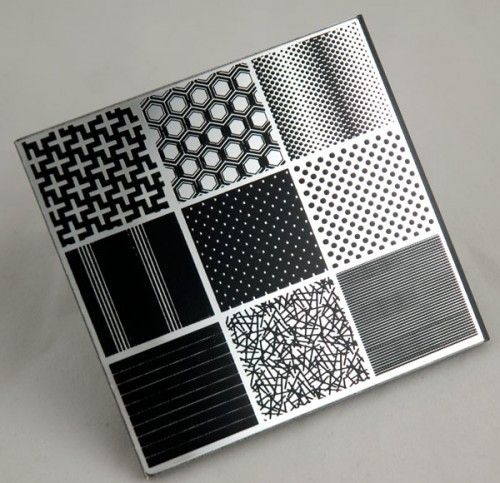 As the Festive Season approaches and we become more and more enamoured with all things shiny, here are our tips on how to use laser etching for some serious impact on mirror acrylic.
People love the combination of crisp laser definition with the reflective sheen of mirror acrylic, and to create these effects there are a few key points to remember. The main one is that you're not etching into the surface of the acrylic, but rather through the reflective coating on the rear of the material.
Another tip that may seem obvious, but you'd be surprised how often it can sneak up on you – remember to reverse the artwork so that it reads correctly when viewed from the other side of the sheet.
For an informative collection of examples including vector and raster engraving, as well as different approaches to filling the etched designs, head over to the Ponoko Support Forums for the full scoop.
Ponoko presents: Laser Etched Mirror Acrylic