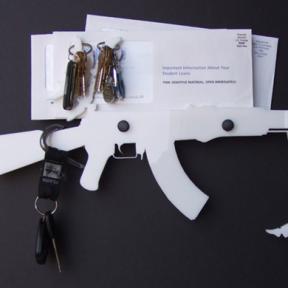 Designer Stuart Fingerhut from the Art Center College of Design has come up with an organizer/rack unit designed to be mounted by the door to hold your keys, mail and coat etc. Features a machine gun with a girl swinging on the barrel and a flock of birds flocking in the distance.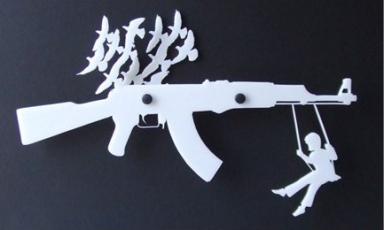 Key's hang off the birds, gun or girl swinging. Pieces can be arranged for more or less shelf space or to sit closer to the wall. It's both art and functional design.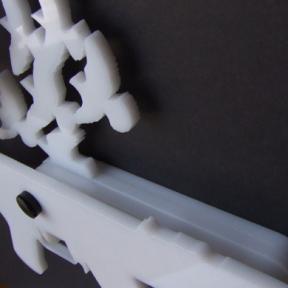 Available in black or white acrylic.
$99.99 at his Ponoko Store, bargain.
dimensions: 18″ wide x 10.5″ tall x 1.25″ deep
According to his Ponoko profile his favorite materials are Lead, Uranium, Rhombidium, and Tanzinite.
What about our old friend Mercury?
Check out more of his impressive portfolio on his site.
Kinda Via Designspotter