$403m in stock takes MakerBot into the big, big league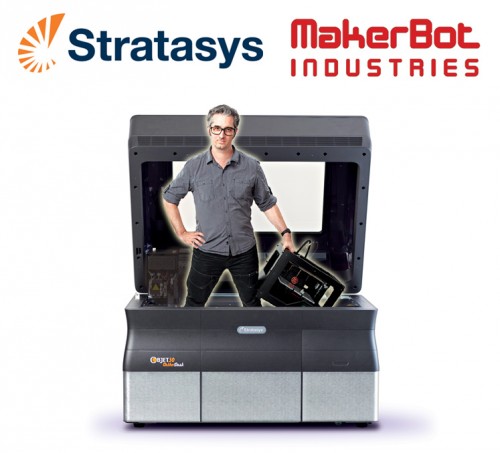 There are some who say that MakerBot has done more for DIY 3D printing than almost any other company. Likewise, the venerable industry stalwart Stratasys has long held its own in professional circles. So it kind of makes sense that they should team up together.
The two companies have announced a proposed $403 million in stock to merge MakerBot into the Stratasys fold as a subsidiary entity. MakerBot would continue business as usual, with Bre Pettis remaining at the helm. The same goes for Thingiverse.com, MakerBot's online portal for sharing user-generated 3D design content.
"…Partnering with Stratasys will allow us to supercharge our mission to empower individuals to make things using a MakerBot, and allow us to bring 3D technology to more people. I am excited about the opportunities this combination will bring to our current and future customers."
– Bre Pettis
If you're in New York, you can head down to MakerBot's headquarters in Brooklyn on Thursday, June 20 at 10am for a joint news conference with Stratasys. The rest of us can access the event live at makerbot.com, and an archive will be made available at http://mbot.co/press062013.
Read the full press release from Stratasys here.
via Engadget