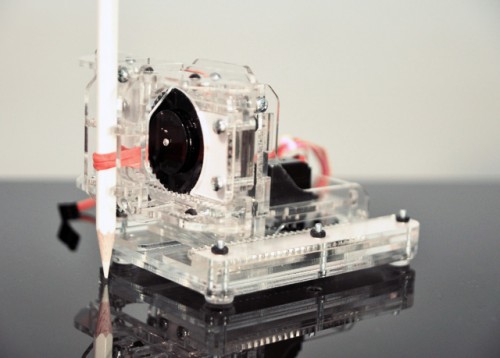 Pocket-sized printing at a suitably tiny price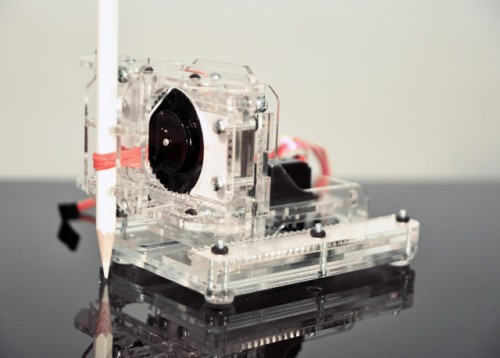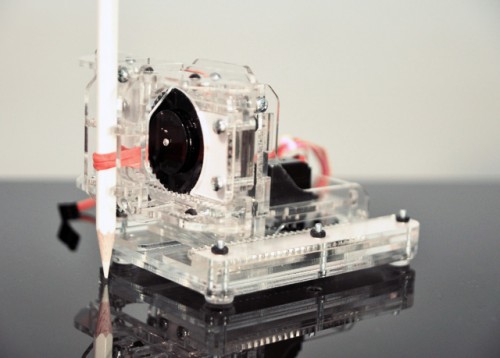 Even with the various DIY kits and systems available these days, the costs involved can be prohibitive for new enthusiasts trying to get set up with quality CNC equipment. But not for long…
The Piccolo CNC platform is a pocket-sized stand-alone device that will soon be available for under $70. This diminutive laser-cut wonder is capable of more than just plotting graphic designs. It includes Arduino and Processing libraries that enable the device to move autonomously or respond to sensors and data. Multiple Piccolo plotters can be programmed to work together to create large scale outcomes, and the platform is also just right for further experimentation in either 2D or 3D fabrication.
Piccolo is being developed by Diatom (who you may remember from the wildly successful SketchChair project) in a collaboration with Cheng Xu and Huaishu Peng from the CoDe Lab.
We are currently refining the Piccolo prototype into an open-source design that is simple, quick to assemble, and easy to use, and is entirely composed of digitally manufactured components and inexpensive off-the-shelf hardware.
Click through for a perky little demo clip of the Piccolo CNC-bot in action.
Piccolo via Monogocoro