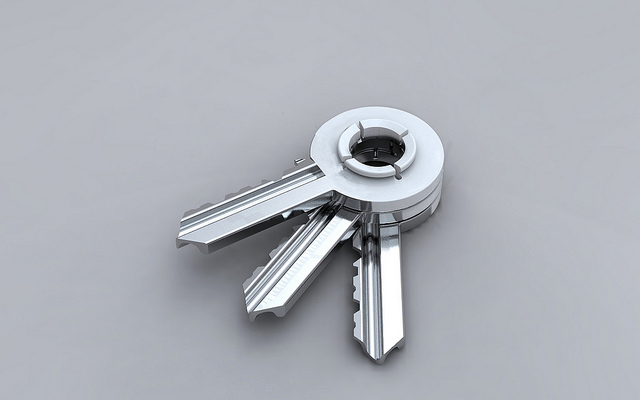 Oscar Diaz 3d Printed Key for New Simplicity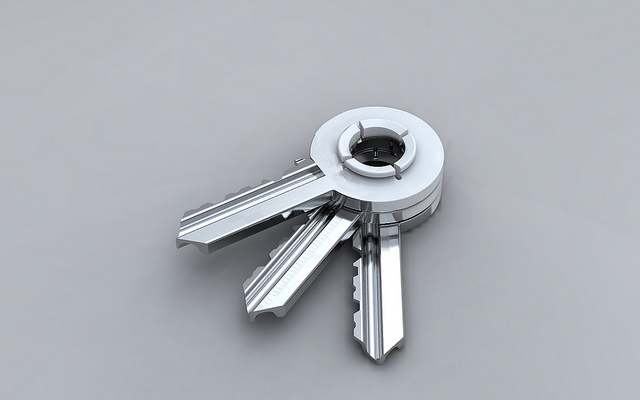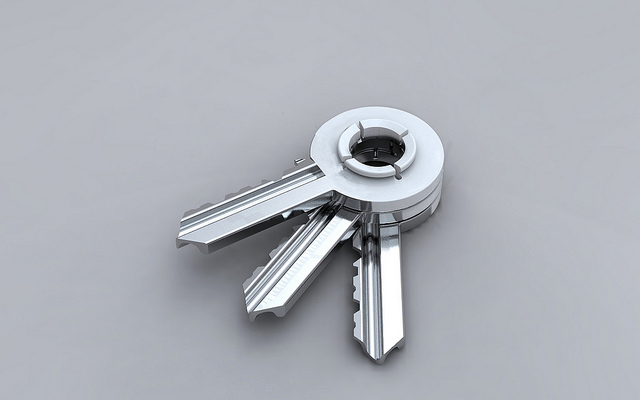 London-based Oscar Diaz is one of nine celebrated designers who were asked to present products for New Simplicity, an exhibition of classic, simple design that exploits the latest in Rapid Manufacturing technologies.
Oscar set his mind to considering the role that 3d printing can play in a product that is well and truly a part of our everyday lives – the humble house key.
We decided to question the traditional key cutting service, and propose a product/service scenario where the use of the 3D printing technology will facilitate the copy and storage of keys as data.

Post Office branches could provide the scanning service, and from the data your key would be made easily. You can then send it by e-mail to the key-printing machine, or store it online on a virtual safety box. If you ever lose your key, it will be ready for you to download and print. Making a key could be as easy as using a photo booth or a cash point.
The usage scenario that has been proposed makes a whole lot of sense. Prototypes shown here are made from electroplated resin, and in a clever twist the key head shape is designed to enable a set of keys to clip together; eliminating the need for a key ring altogether.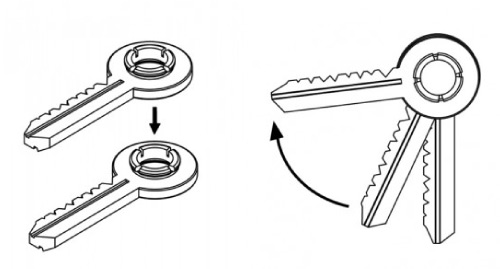 The potential also exists for easy customisation, because the 3d data can be managed by parametric software. Users could choose the type of head, as well as textures and colours to allow for differentiation between (for example) the front and back doors of their house.
We have, of course, seen other 3D Printed Keys which had a totally different background and motivation. Perhaps it is because keys are so much a part of our lives, that most of us are happy to accept them as they are. It is therefore even more refreshing to see these innovative approaches to both the form and function of the key.
The New Simplicity exhibition in London boasts a variety of products which value simple solutions over visual complexity. The show runs from July 23 until August 8, and you can get a sneak peek at their youtube channel.
"While U Sleep" by Oscar Diaz
New Simplicity on Flickr