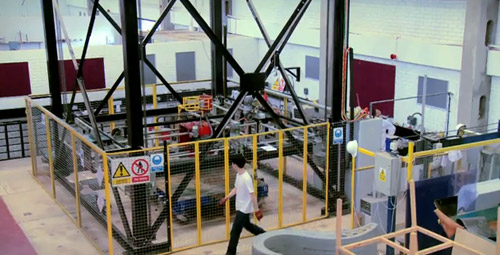 Mega-Scale Rapid Manufacturing Prints in Concrete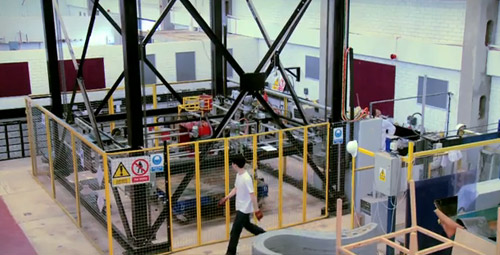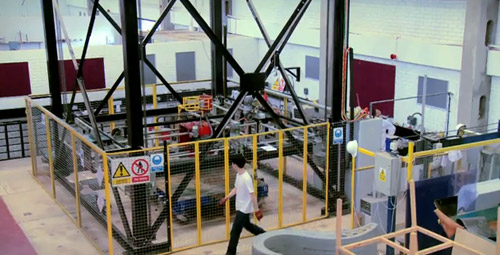 Going beyond the limitations of pouring concrete into a formwork, the team at Loughborough University (UK) are taking a lead from the rapid prototyping industry to achieve concrete forms of previously unattainable complexity. See the squiggly shape just behind the guy in the above image? That was printed by the machine he is looking at, as a part of the Freeform Construction project.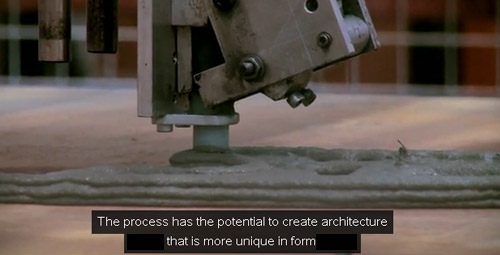 The additive manufacturing process we usually refer to as 3D printing has been seen before at architectural scales, both with a Stereolithography approach from D_Shape and the CNC Houses from Caterpillar's C.R.A.F.T. program. But this time it is different. Dr Richard Buswell and his team are developing a technique that can print large scale volumetric components on-site which allow for full systems integration. This has the potential to usher in a new era of architecture, with greater material efficiency as well as effortless customization to suit the environment.
Amongst the numerous benefits over traditional approaches are most notably:
Increased geometrical freedom
Structural optimisation
Single material construction
Function integration
Reduction in assembly complexity
So will this research take construction technology way beyond anything the industry has ever seen? Click on the image below to enjoy a video overview (opens in new window) of the process.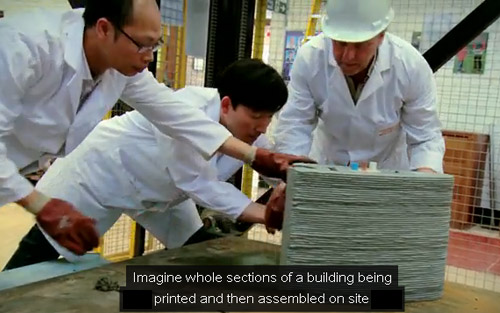 This looks like a project worth keeping an eye on, with the Loughborough team predicting a significant impact on the construction industry within five to ten years. We'd best leave this scale of production to the big boys… after all, there's still plenty of potential flowing from our makerbots and other home-grown 3D printers.
Thanks to the eagle-eyed Sandy Noble for alerting us to this project via Dr Sungwoo Lim.
See all the details at the Freeform Construction Project.