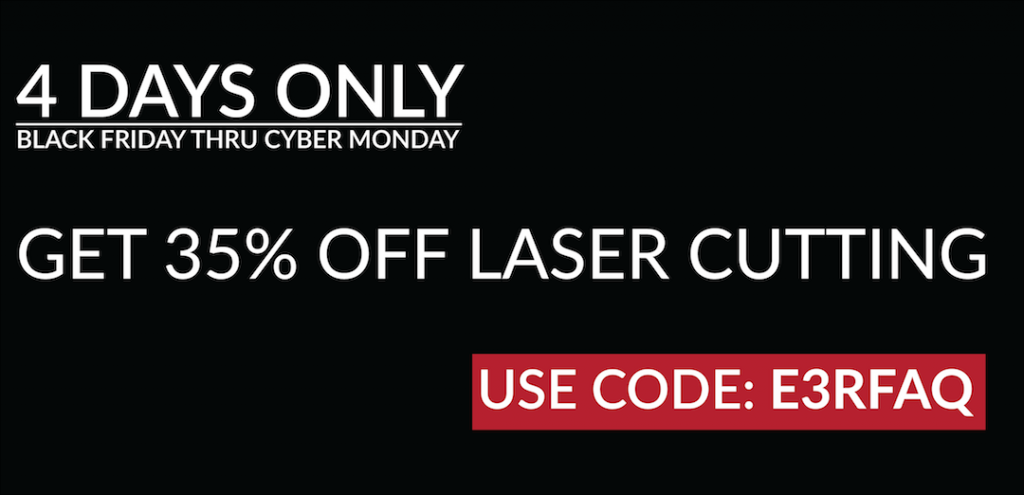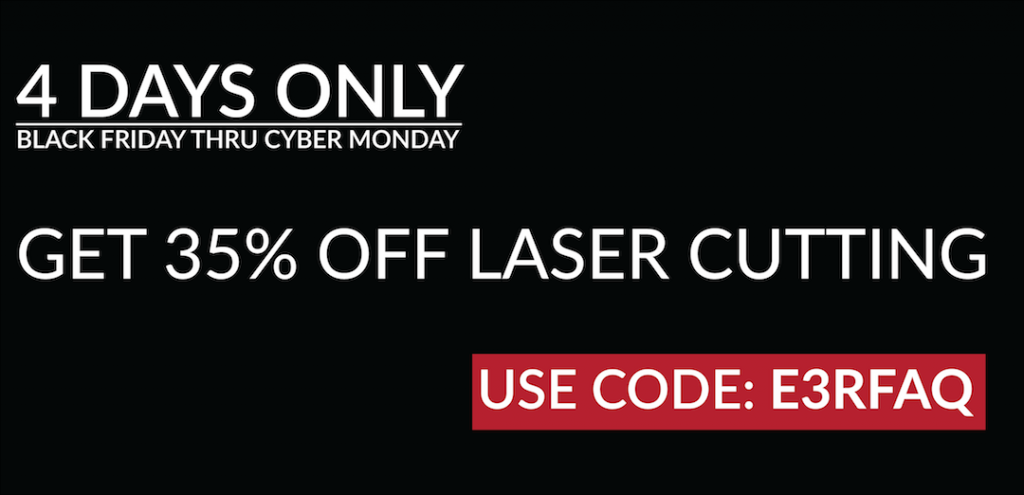 This is it – our biggest sale for all of 2015!
Your chance to make something new, something a little crazy, or to stock up on your favorites.
You get 35% off the making cost of all laser cutting orders placed between 12:01am Black Friday November 27th 2015 and 11:59pm Cyber Monday November 30th 2015.
This special offer is good for one laser cutting order from your USA or NZ Free Personal Factory account only, and cannot be used in conjunction with any other vouchers or promotions. The usual costs for materials, shippings, speed upgrades, samples and showroom orders apply as normal.
To make it happen just enter this coupon code at checkout – E3RFAQ.
Go wild makers!