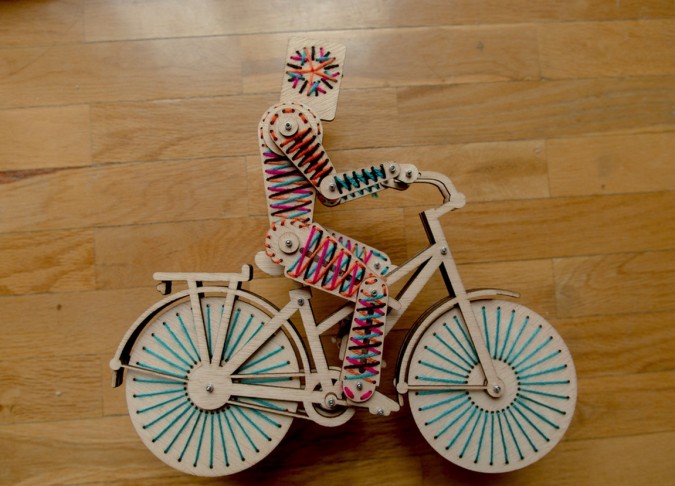 Colorful threads complete whimsical animated character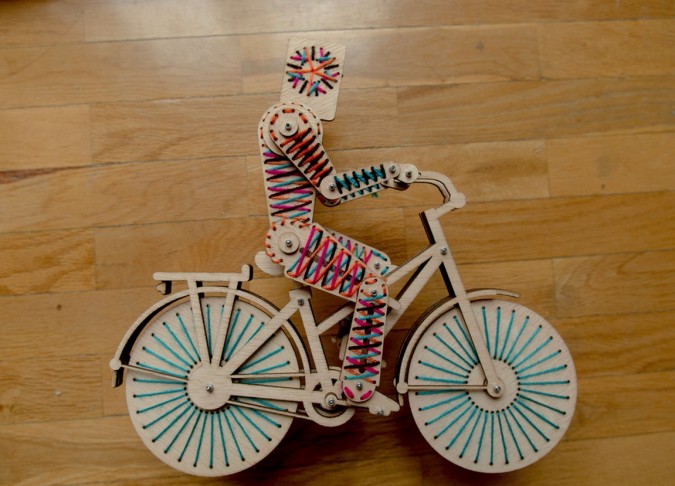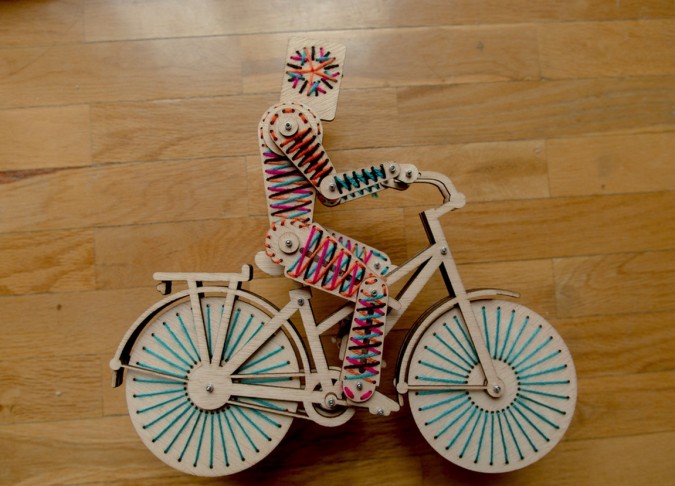 Combining rigid laser cut forms with softer materials can have quite a striking effect, as you can see in this cycling puppet designed for a short film by Teje la Araña.
Colored yarn has been threaded through the laser cut pin holes, completing the form in a way that really enhances the playful feel of the character. You can check out a brief clip of Alvaro Leon's puppet, and even download files to make a threaded cyclist of your very own from Thingiverse.
Let us know in the comments below if you've done something interesting by combining laser cutting with fabric or yarn.
via Thingiverse.