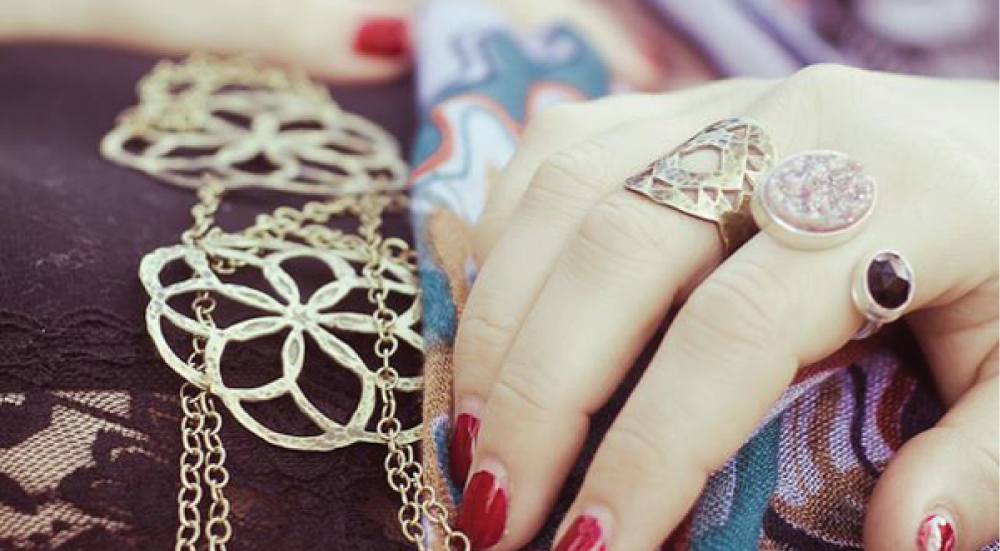 Digital fabrication meets ancient jewelry making techniques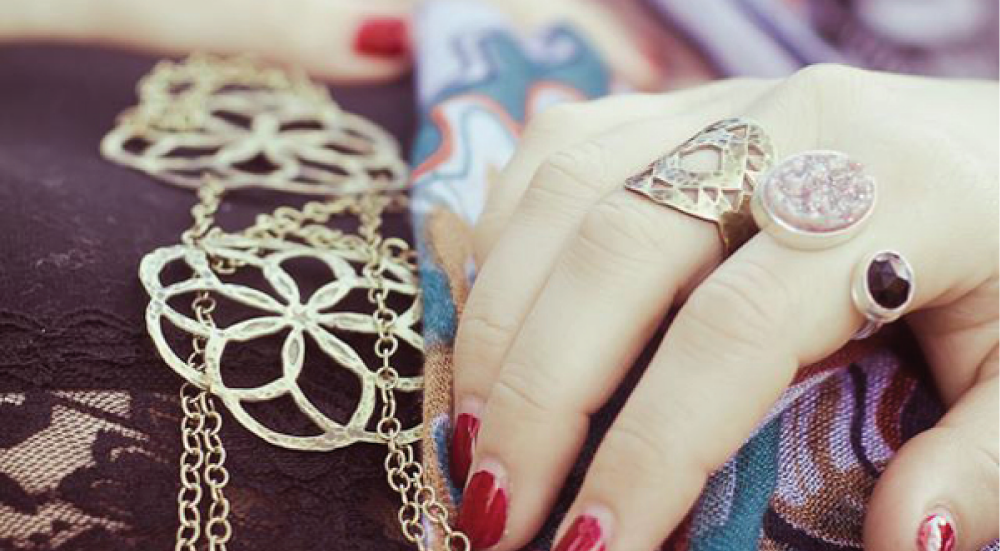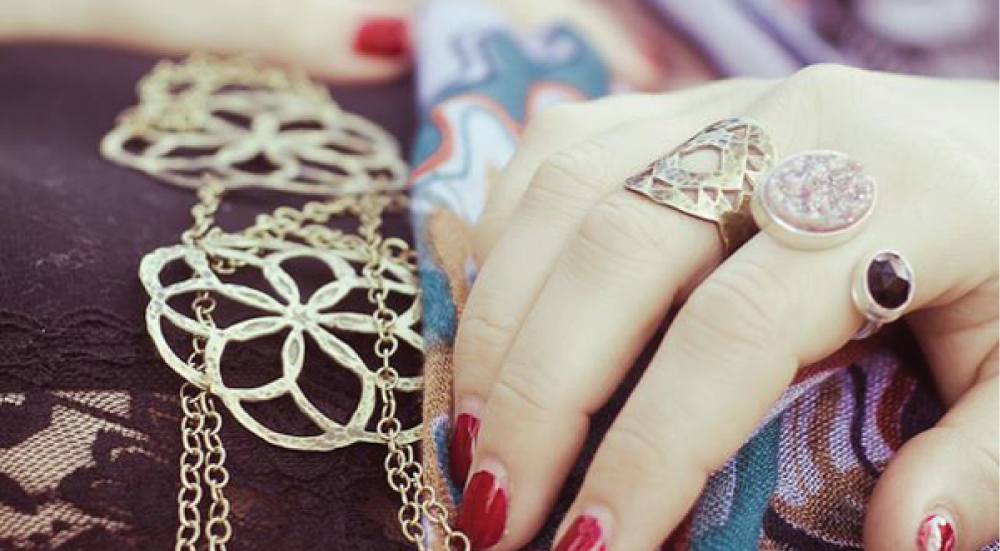 Rachel Dropp is the one-woman operation behind Raw Elements Jewelry, a brand that combines modern Photochemical Machining (PCM) with traditional jewelry-making techniques. The results are unique hand-crafted pieces that feature a raw, unique style.
The pieces in the Raw Elements Jewelry line drawn inspirations everywhere from French needle point lace to the phases of the moon.
"While creating new collections I adhere to 3 aesthetic themes: rustic nature, bohemian and sacred geometry."
The pieces are designed by Dropp, who then hammers, polishes, patinas and does the final soldering to arrive at her finished product. "I love incorporating all of the processes" Dropp says, "because it keeps things interesting and it allows me to have a great mix of products to offer to my customers."

As someone who enjoys working on the creative side, Rachel initially found it difficult to jump into sales. "I've had to step outside my comfort zone" Dropp says "to call boutiques that I feel would be interested in selling my wares and to make appointments".
Stepping out of her comfort zone has paid off for Dropp, who's jewelry is now available online on her website and Etsy store as well as in boutiques everywhere from Sonoma County to the San Francisco Bay area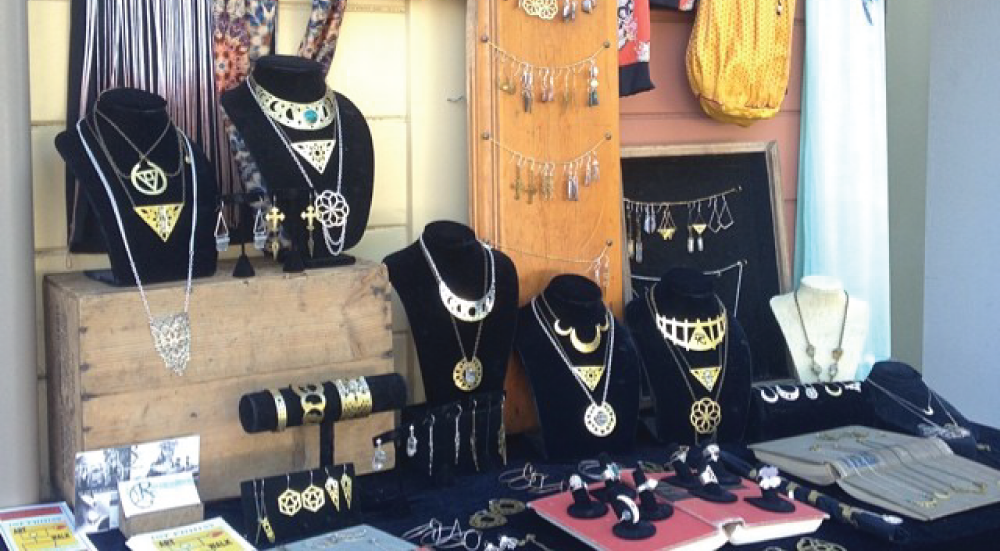 I asked Rachel what was on the horizon for Raw Elements Jewelry. "Coming up in August, I will be attending the Bodega Bay Seafood Art and Wine Festival and then in the beginning of September I will have a booth at Bhakti Fest in Southern California. I also plan to launch a new collection of mini sacred geometry charm necklaces."
You can purchase Raw Elements Jewelry online at rawelementsjewelry.com or at any of the stores and boutiques listed on her site.
Inspired to design your own product line? Make it with Ponoko!