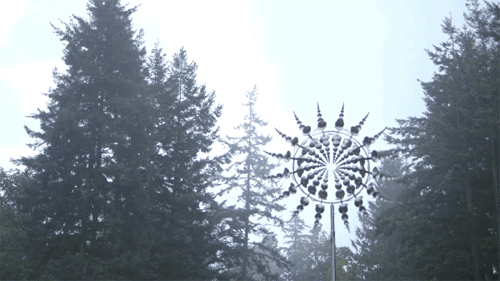 Combining CAD and a plasma cutter with traditional hand techniques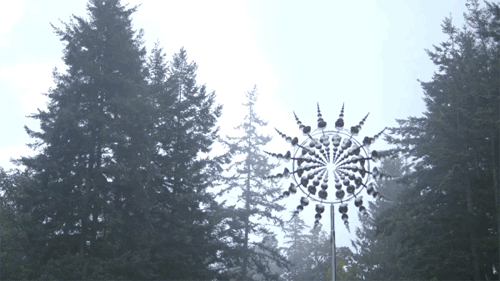 Anthony Howe is a veteran sculptor whose mind never stops turning… and the same goes for his stunning works of art.
Conceived entirely in his head, the intricate patterns in Howe's works are resolved using a series of CAD programs before being sent to his own plasma cutter where the components are all cut from sheet material.
The final shapes are hand formed and hand finished using traditional metalworking techniques. All this is achieved in his Eastsound, WA studio.
"I develop a design on computer because it allows me to animate it and see it moving…

…then when I'm making things by hand, my intuition and subconscious plays a lot into the final object."
Click through to see a revealing video interview with The Creators Project, where Anthony talks through his methodology and explains a little more about the thinking behind these kinetic objects.  
These very 3D kinetic sculptures keep getting bigger and more spectacular, with a 30 foot behemoth that is said to be the 'largest kinetic wind sculpture in the world' heading down to blow a few minds at the next Burning Man event.
Even with the CAD process as a part of each sculpture's development, you may wonder how he gets these giant moving objects just right. A part of it can be chalked up to decades of experience, and then there are unconventional test methodologies such as the following:
"…what will happen if the wind gets really strong. I try to overbuild my work. The best way to test it is to bolt one of the sculptures to a pickup and drive down the freeway."
Will this change how you use the output from a plasma or laser cutter? Be further inspired by reading the full Creators Project interview, where you can also see more examples of Anthony's extraordinary sculptures.
Anthony Howe via Laughing Squid