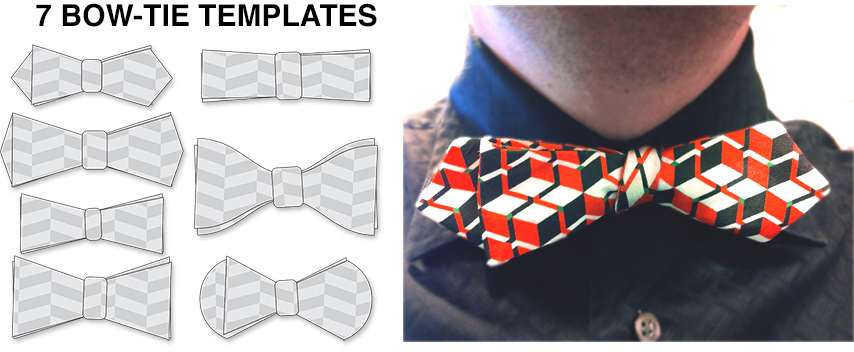 Ponoko-made project by Jay Thomson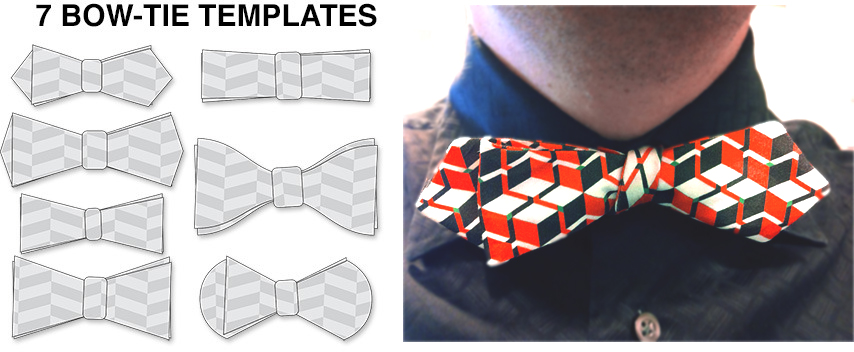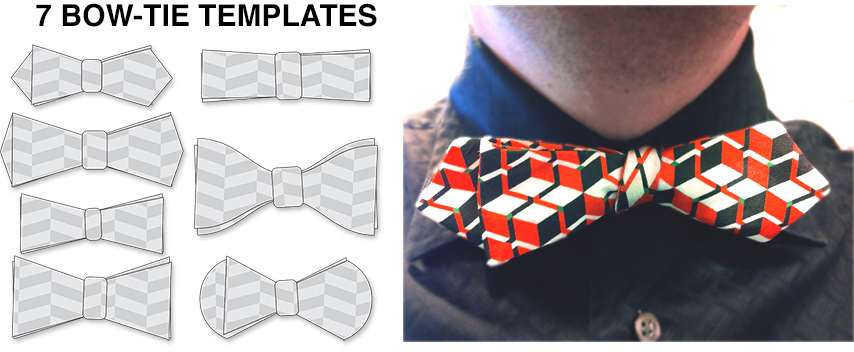 Jay Thomson wears a bow tie to work every day. "[People] get a kick out of seeing them, and they often will strike up a conversation with me about my tie. They're always amazed when they find out I make many of the ties I wear," Jay writes on his website Lavaguy.com
He wanted to wear a different tie every day, but between his day job of managing the gift store at The Barnes Foundation museum, painting beautiful abstractions, and designing fabric patterns, he was having a hard time finding the hours it took to make a single tie.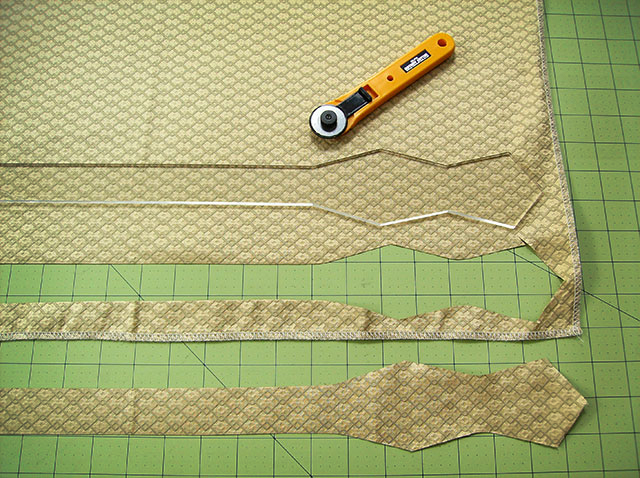 So Jay decided to find a way to streamline the bow tie making process. He designed 7 different tie shapes and used Ponoko's laser cutting service to create acrylic templates (shown in action in the photo above).
His bow tie template file is available to download for $7.99 at the Ponoko Showroom. Once you buy the file, you can click 'Make' to have Ponoko laser cut the design for about $60 (not including shipping).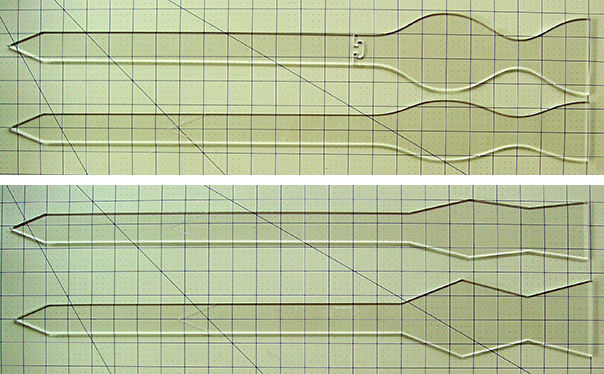 Although he was familiar with Photoshop, Jay had to teach himself Illustrator in order to design stuff for Ponoko. Learning new software takes time, but the pay-off went far beyond laser cut bow tie templates. "Now I also use Illustrator for designing my bow-tie templates and the fabric, wallpaper and gift wrap I sell on Spoonflower," he says.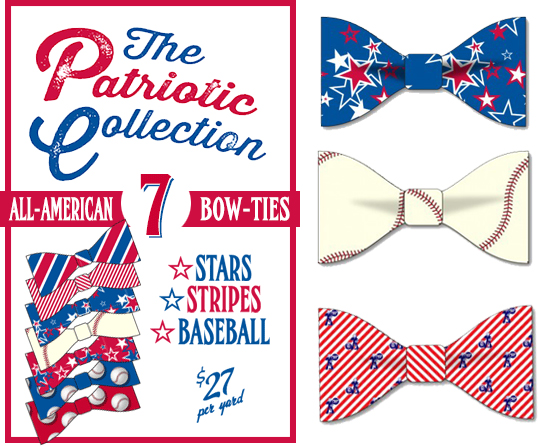 He was also able to design cut-and-sew patterns with seven different bow ties printed on one yard of fabric. "I currently have 11 collections of bow tie designs on Spoonflower (each collection has 7 different designs), and I also continue to make my own bow ties from silk remnants and vintage upholstery fabrics," he tells me.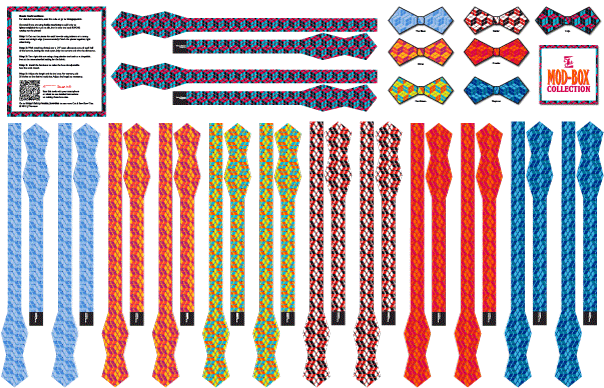 When I asked him if he had plans to start a small business around his bow ties, he says he'd rather just do the fun stuff. "I really want to spend my creative energy making up new patterns and designs, and share them with other DIY crafters instead of spending most of my free time sewing bow ties to sell," he says, "plus I'm too busy for all that inventory-keeping, packing and mailing."
But he's recognized a lot of interest in his ties and knows that his custom fabric designs make them truly unique. "I'm just not sure if I can keep up with small-scale manufacturing if they turn out to be popular. Maybe I could just sell my "gently worn" bow-ties after I've worn them once or twice," he muses.
On his blog, Jay explains how to use his template design to make your own tie from any fabric you want.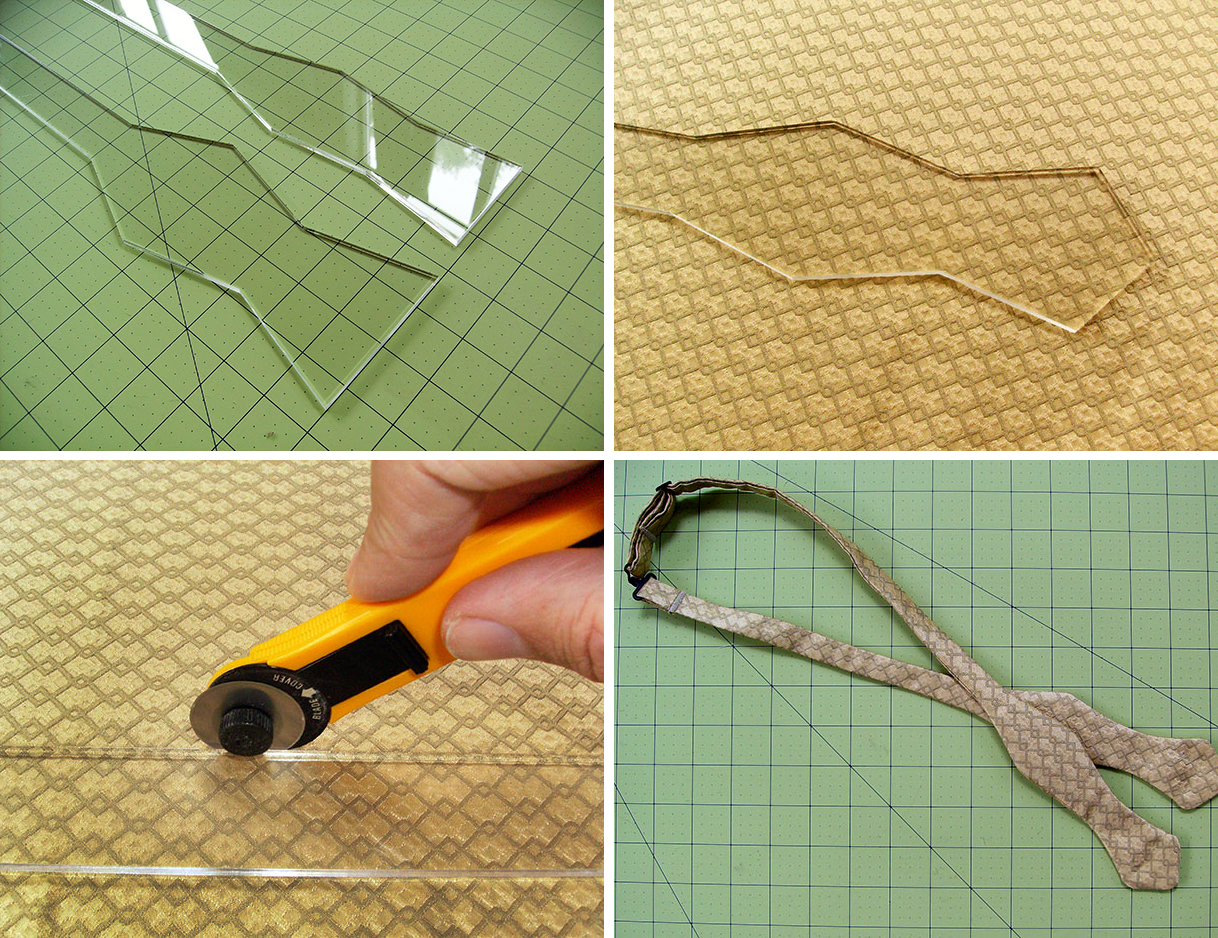 And if you need help learning to tie your DIY bow tie, Jay recommends the how-to video below to get you lookin' correct.