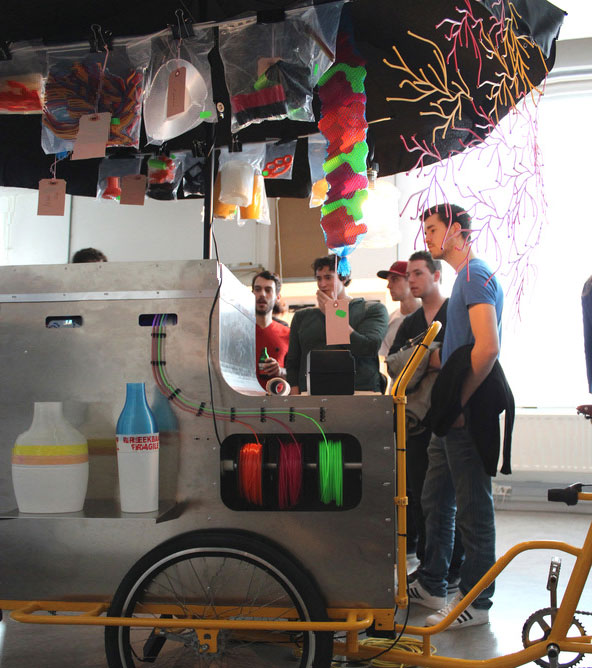 Forget ice cream, I want plastic!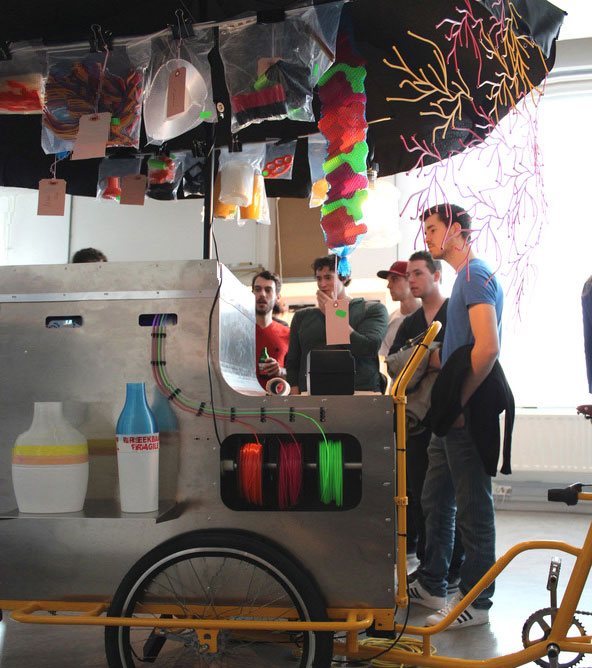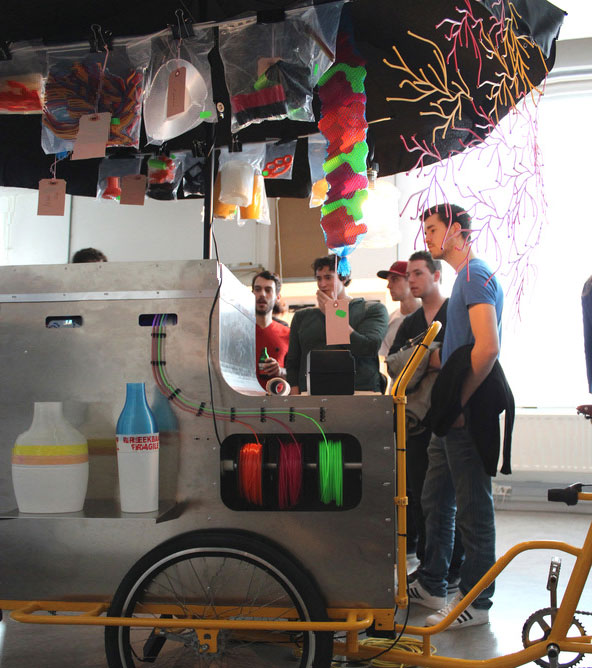 Unfold, a design studio in Belgium, put together a mobile kiosk for 3D printing near the end of last year. Recently, they've has been showing off an amazing redesign of the project at Istanbul Design Biennial called Kiosk 2.0.
Equipped with a 3D printer and 3D scanner, both versions of Kiosk are meant to explore a potential future where such equipment is so commonplace that popping over to a street vendor for custom goods is done without a second thought.
Version 2.0 looks even more like an authentic street cart, and has pre-printed items on display: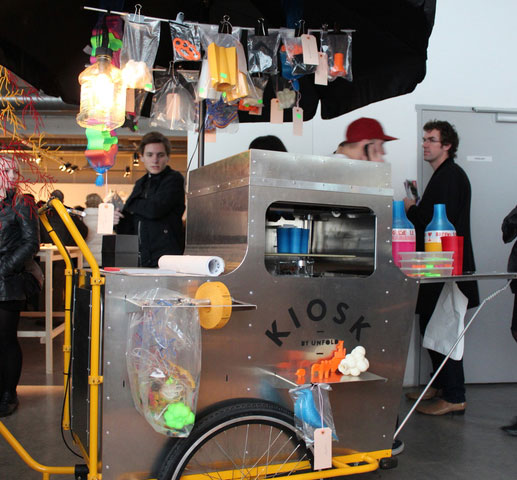 I don't know that hot dog vendors are going to be muscled out of their spots by street-side manufacturers, but it's a compelling scenario. I have to think though, that if we ever get there, city councils might require DRM-enabled 3D printers a condition of obtaining a permit!
If you'd like to see more photos of Kiosk, and other great projects by Unfold, check out the projects page here: http://www.unfold.be/pages/projects/
(via Cool Hunting)
---
Derek Quenneville is a 3D printing evangelist who posts weekly on the Ponoko blog. Follow him on Twitter @techknight.