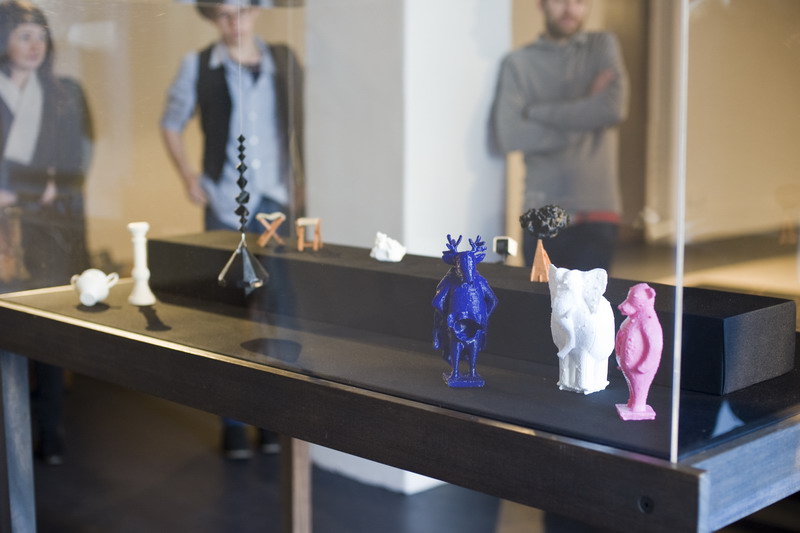 Copying for art's sake to encourage debate over copyright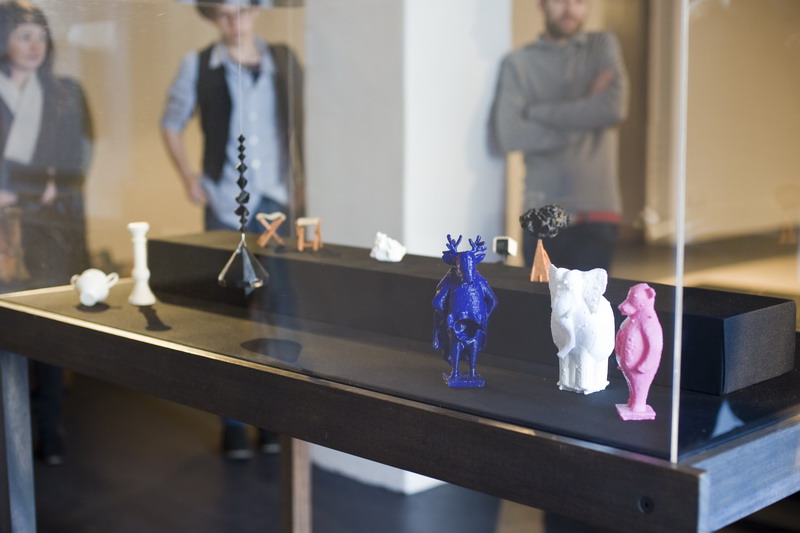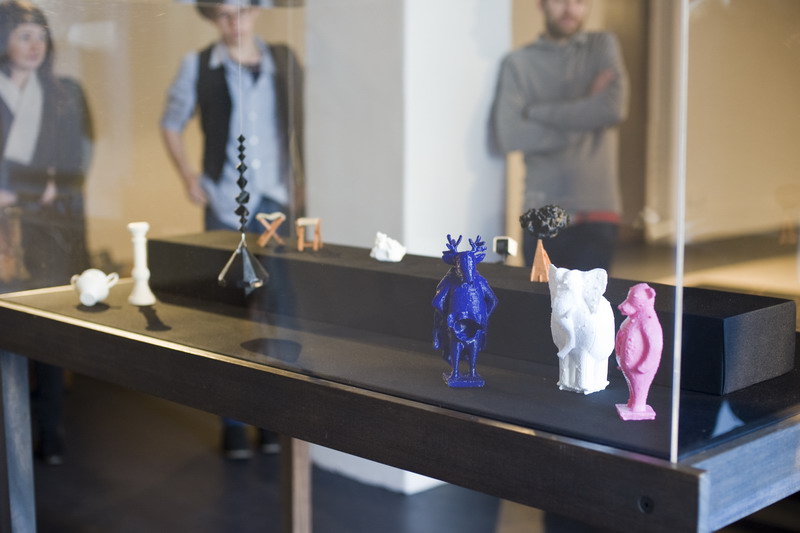 Whisper Down the Lane concluded with a wrap up lecture just before the weekend, two days before its source exhibition – The Obstinate Object: Contemporary New Zealand Sculpture was due to finish, and while the last 3D printed piece was with the courier, hurriedly making its way down the country from the contributing RepRap machine.
Whisper Down The Lane is a referential art project by Bronwyn Holloway-Smith. It explores the ideas of digital fabrication with regard to copyright and reproduction issues in the world of art – a discussion that is very very slowly starting to creep out of the small tech-meets-art niche into the mainstream awareness.
Bronwyn's project infiltrated Wellington City Gallery's exhibition The Obstinate Object and sneakily positioned itself in a space of its own within the gallery rooms. The work is a series of 3D printed miniatures of The Obstinate Object exhibits, created with the agreement from the artists. While the 3D prints are clearly copied from specific art works, they are not intended to be exact replicas, nor are they all printed to the same scale. The miniatures are as much about communicating the digital fabrication process as they are about mimicking the general forms of the originals. The RepRap prints are constrained by the practicalities of the production method: size, material, colour and level of detail – elements that would be thoroughly considered in the original, full size works.


The open source nature of the project is integral to the questions it raises – questions that we'll be coming across more and more as digital fabrication becomes more commonplace.