Delightful discards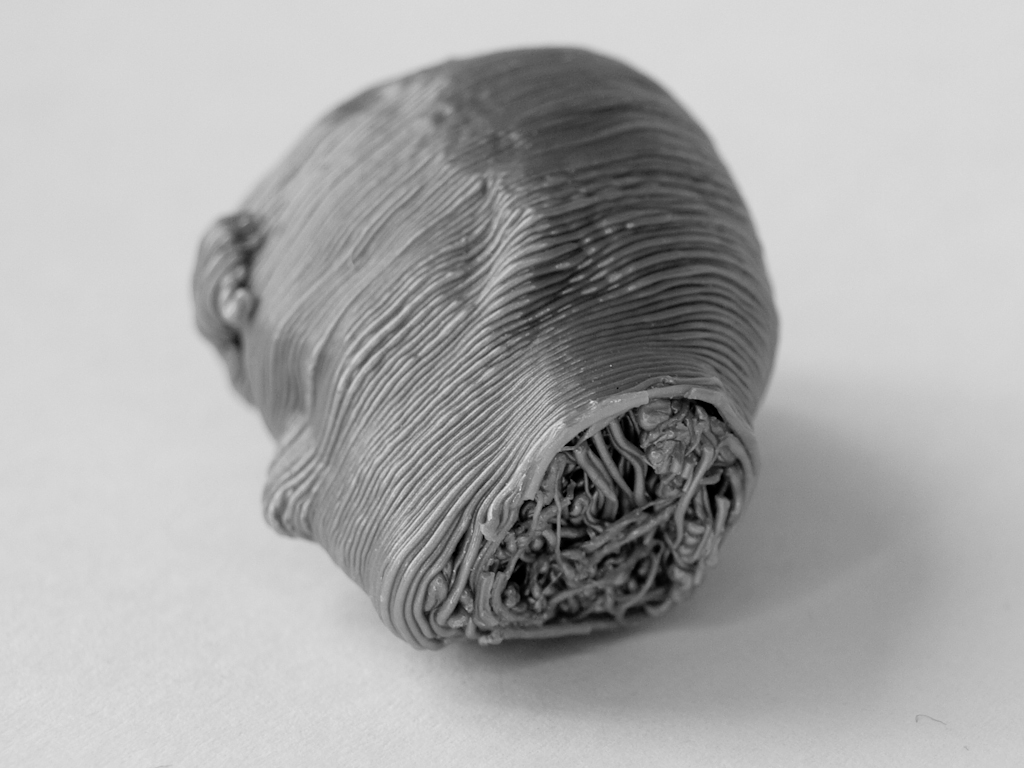 Aside from the delight of participating in democratized manufacturing at home, users of hobbyist 3D printers have one thing in common: a bin full of failed prints. Even the most well-tuned machine is subject to the occasional plastic jam, crashing nozzle, or build surface separation.
Normally one might throw out these failures, or save them to be turned into ABS glue. But Bernat Cuní of cunicode looked at his bin of leftovers and saw something beautiful.
Bernat took these "accidental 3D prints" and turned them into a series of photos for a book and short video:
I'm a huge fan of the FDM aesthetic, so I might just pull out my own failed prints and try a few shots myself.
See more at the beautiful failures project page: http://cunicode.com/beautiful-failures/
(via @cunicode)
---
Derek Quenneville is a 3D printing evangelist who posts weekly on the Ponoko blog. Follow him on Twitter @techknight.