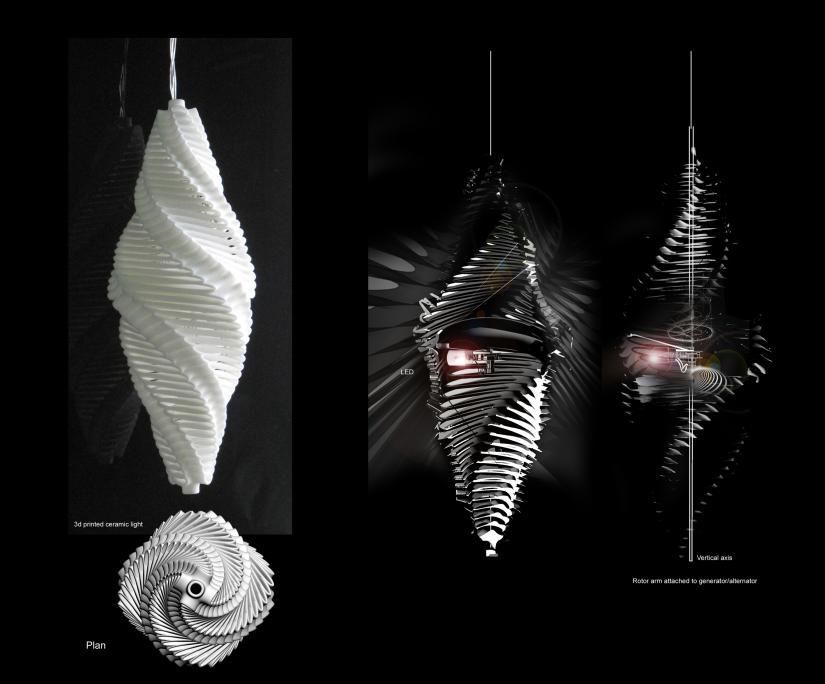 Mini wind turbine light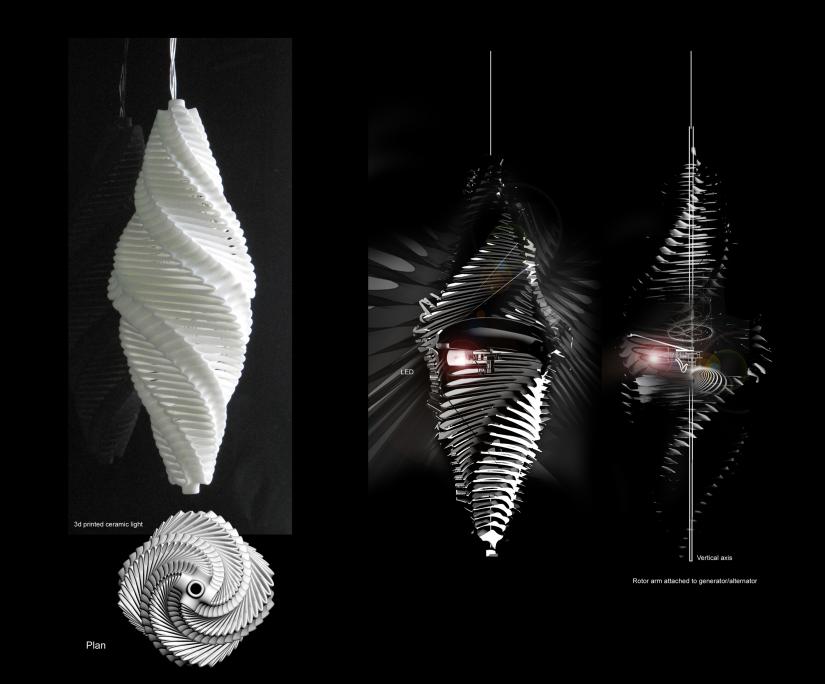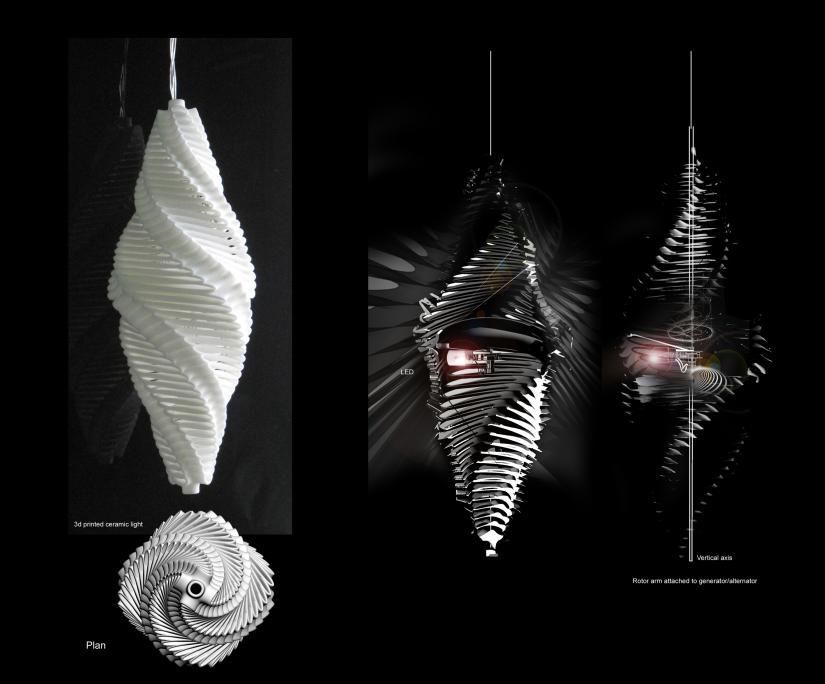 Architect Margot Krasojevic has created a beautiful shell like 3D printed lamp powered by the force of the wind spinning around it's vertical axis.
The lamp is functional a propeller that uses the wind's kinetic energy to turn it. The light is generated by the spinning of wire coils past magnets generating electrical current to power the LED bulbs. Appropriate to its shell form the design has been printed in a ceramic material that is lightweight and durable enough to spin in the wind.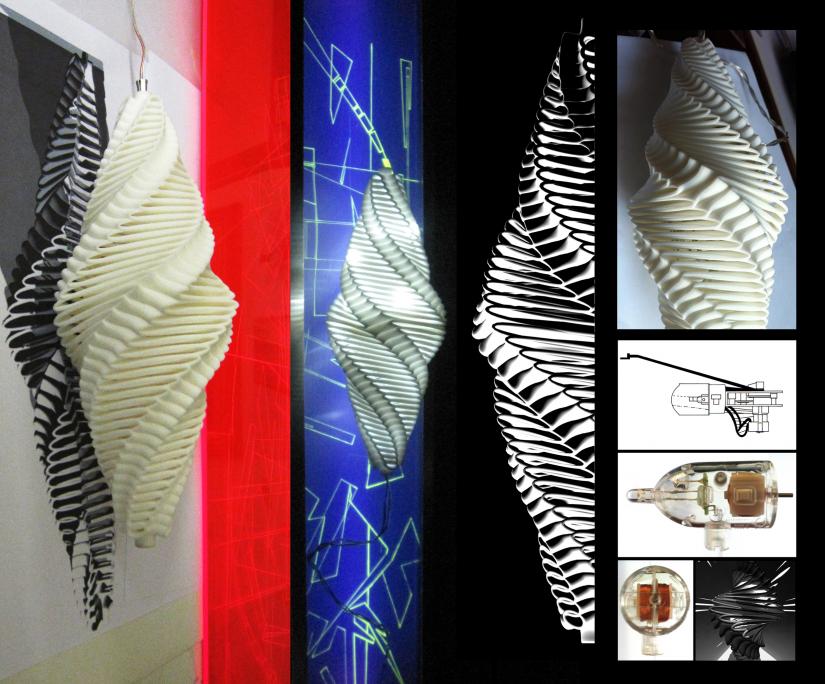 The light was partly inspired by the Ropatec vertical axis wind turbines. I live in a city with abundant wind energy, as anyone who has visited Wellington is likely to agree – the street lights here should probably be powered by these.
Via Archello
---
David is an industrial designer from New Zealand. He contributes a weekly article on personal fabrication for Ponoko. You can follow him on Twitter @dizymac