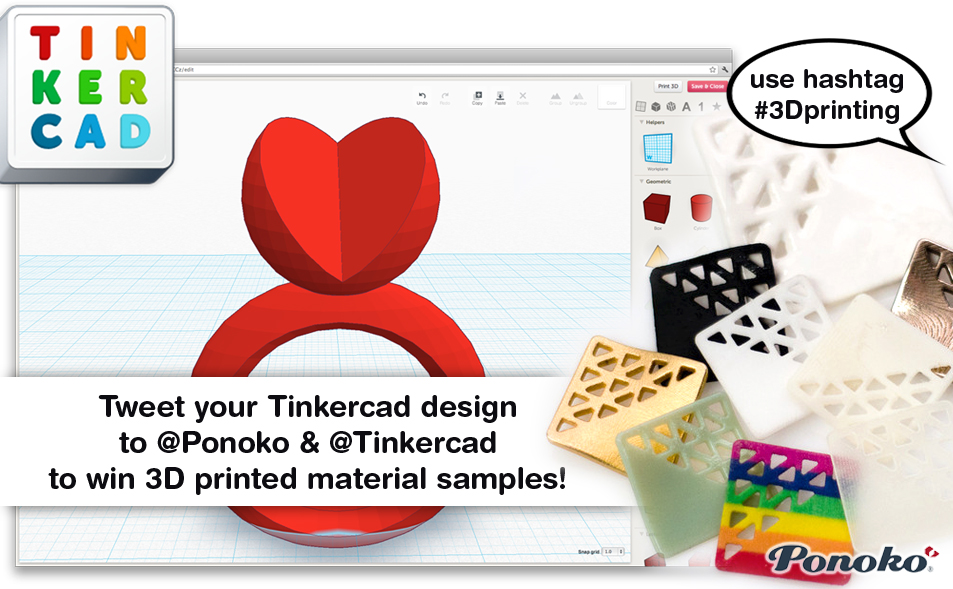 fun + easy CAD / fun + easy contest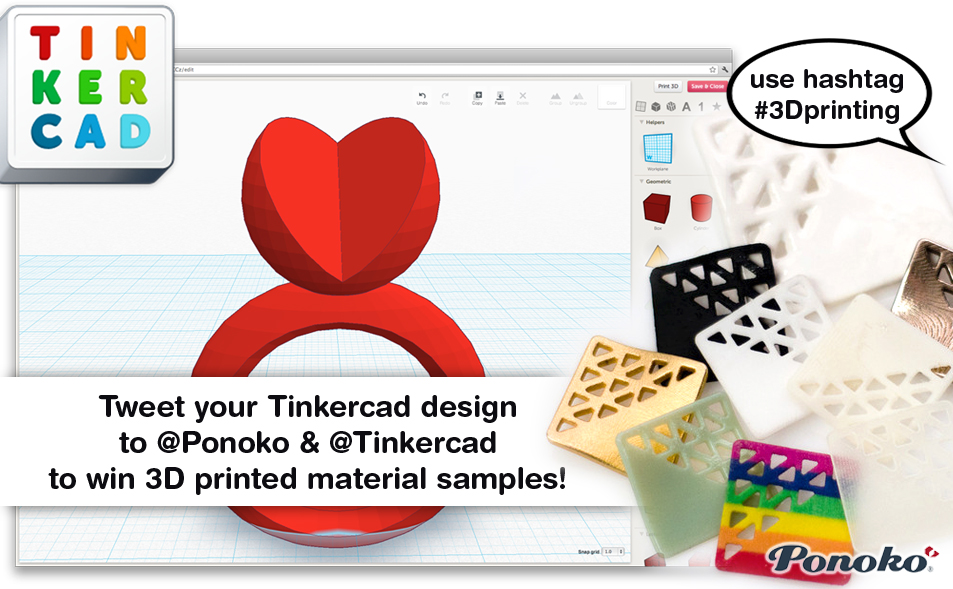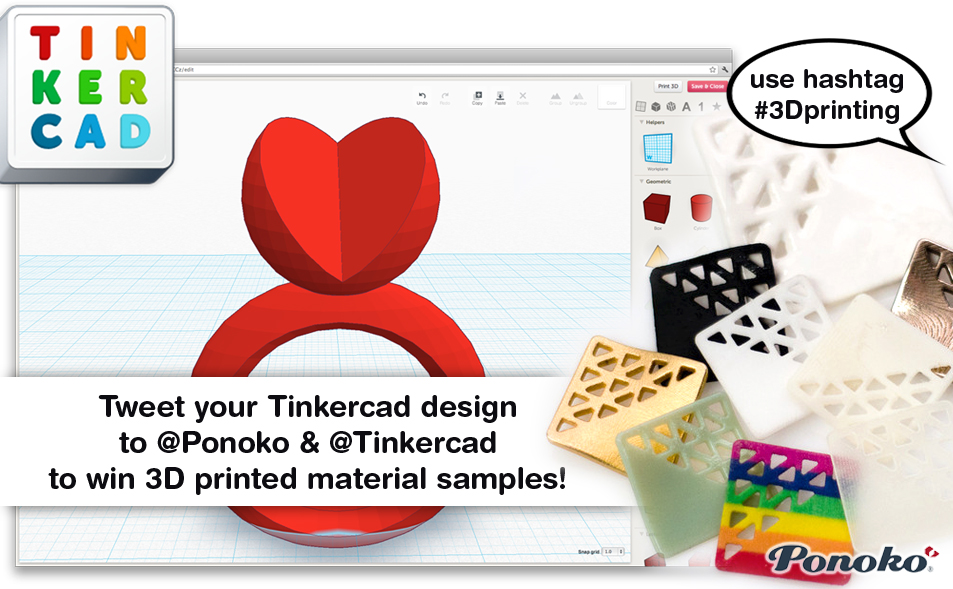 Did ya hear that Tinkercad released the newest version of their awesome, easy, browser based CAD tool? And guess what; you can send your Tinkercad design directly to Ponoko to have it 3D printed!
Tinkercad is super fun, easy to use, and you can make all kinds of stuff with just 3 simple design tools. We really want you to try it out, so we're having a little contest to give away a pack of nine 3D printed material samples!
How to enter
---
1. Go to the App Gateway and find the Tinkercad app.
2. Design something with Tinkercad.
3. Tweet a pic of your design to @Ponoko and @Tinkercad with the hashtag #3Dprinting.
Prize
---
One pack of 3D printing material samples from Ponoko. Your pack will contain a sample of each of the following materials: Durable Plastic, Rainbow Plastic, Superfine Plastic – White, Stainless Steel, Gold Plated, Durable Gloss – Black, Durable Gloss – Ivory, Durable Fine Plastic, and Glazed Ceramic. That's 9 material samples valued at $90 when bought individually!
Deadline & Restrictions
---
Contest runs through the month of February and ends February 29, 2012. One winner will be chosen at random on March 1, 2012. You may enter as many times as you like, but each Tinkercad design you tweet must be original. Good luck!
Get Started w. Your Tinkercad Design
---
Check out this three and half minute tutorial on using Tinkercad. Then hop over to the App Gateway, click on Tinkercad, design something rad, and tweet to win!