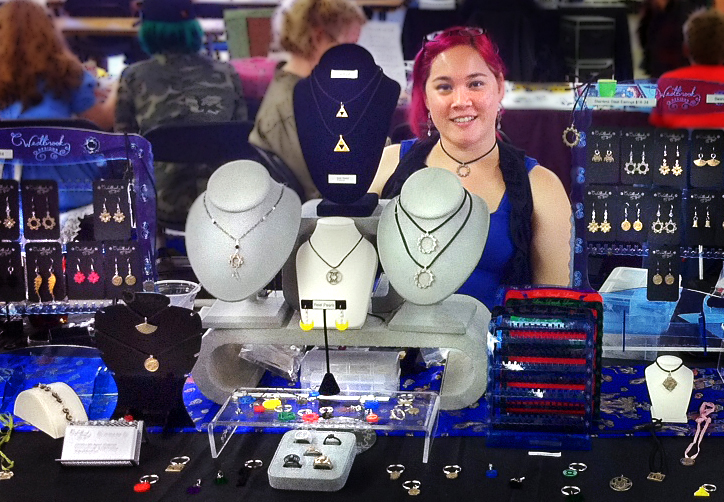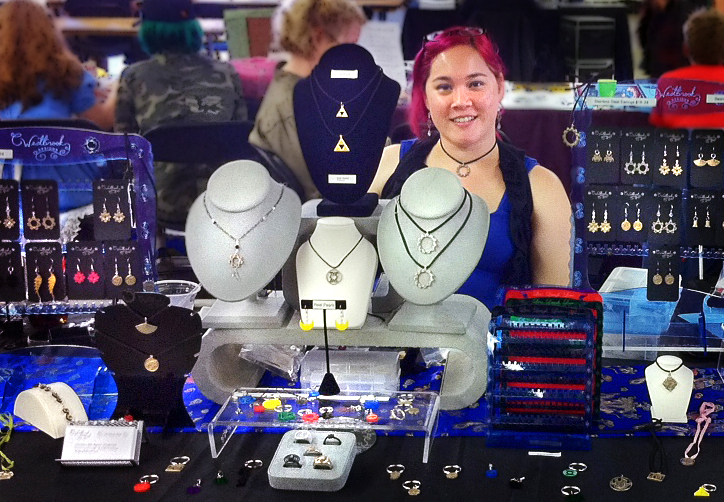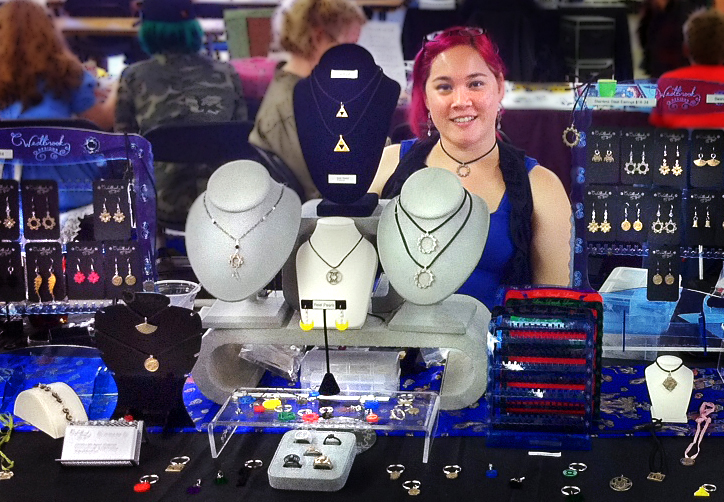 Christina joined the team when we announced our partnership with Autodesk and support of their 3D design tool Autodesk 123D.
She's got a degree in 3D Modeling, experience with lots of different CAD tools, and a personal line of 3D printed products under C Westbrook Designs. You really couldn't ask for a better 3D printing community support manager.
Get to know Christina and find out what inspires her personal work.
• Tell us more about your personal work:
I've recently become fascinated by the Steampunk genre. It's a sort of like Victorian Era Sci-Fi, and a lot of my original designs have been inspired by it. I'm going to be selling my 3D printed, laser cut and maybe even CNCed wares at a Steampunk convention in January and Anime conventions throughout next year.
• Where are you from, and where do you live now?
I'm from the San Francisco Bay Area, but like many people I gravitated to San Francisco proper. I think it's the most interesting place in the Bay Area, and I've been trying out different neighborhoods since my first year of College at the end of '98. I currently live in the Inner Sunset district indefinitel; it still has fun aspects, but with a dash of the burbs.
• What do you do at Ponoko?
I've been presenting a few live webinars and forum posts on 3D printing in general and how to make printable pieces using Autodesk 123D. 123D is a cool program and I'm glad to be able to show people how easy 3D modeling and printing can be. A lot of people see this kind of up-and coming-technology (3D printing, 3D modeling) and never even think that it may be possible for them to learn and use.
I also look after the 3D queue with Rich, checking to see if 3D models that have been submitted are printable and offering help and suggestions if not.
• If you weren't doing this, what else do you think you'd do?
I'd still be doing tons of stuff with 3D printing and a bit of laser cutting. Mostly I'd be doing the exact same things as I do on my own time, just more of it. I'm most passionate about 3D printed jewelry, but am best known for my printed iPhone and Square reader cases.
Ponoko introduced me to the concept of combining 3D printed pieces with laser cut pieces and electronics, and I hope to incorporate all these things and more for future projects.
• Tell us:
– someone you admire: I definitely admire my mom; being a single mother is always a hard thing. She gave up a lot for my sister and I, but she always had and has time to be supportive. Even though she didn't have many chances to be artistic after college, I'm glad that she passed that calling on to me.
– some place you like going: I love going anywhere out of state, and especially out of country. I've been to only a couple other countries, but I'm going to China for the second time in March with family, back to the villages my grandparents grew up in.
– something you love to do: I love making things, or at least daydreaming about what I want to make when I have time, but that's pretty much a constant love. In addition to that I enjoy 3rd person video games, hanging out with friends and family, my cat, wandering nature.