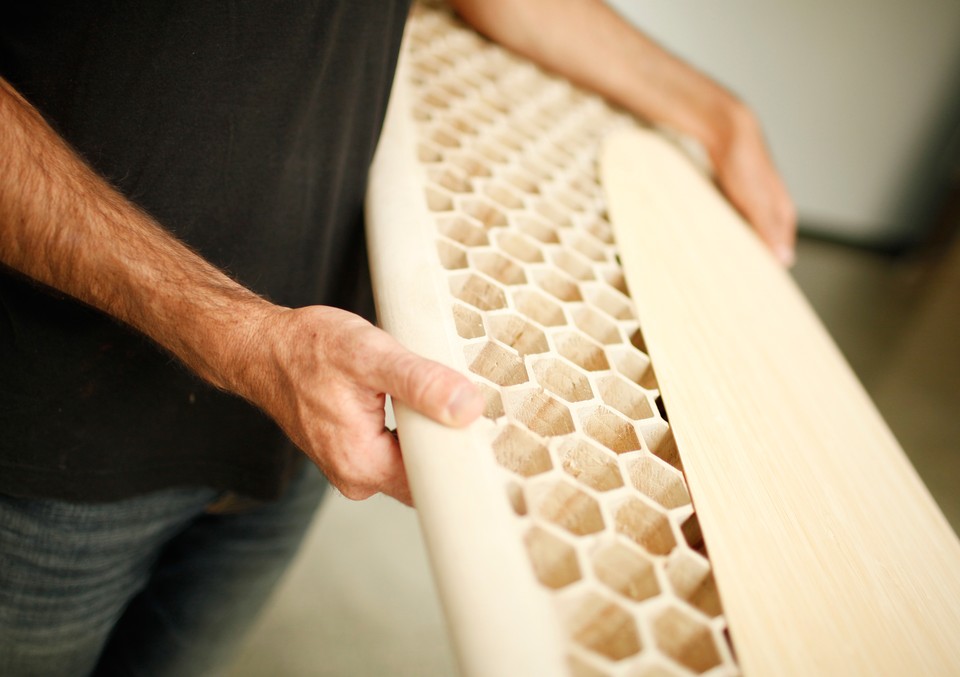 In a sport that is highly attuned to the rhythms of nature, Mike Grobelny's Clean Waves design is making ripples toward a greener future.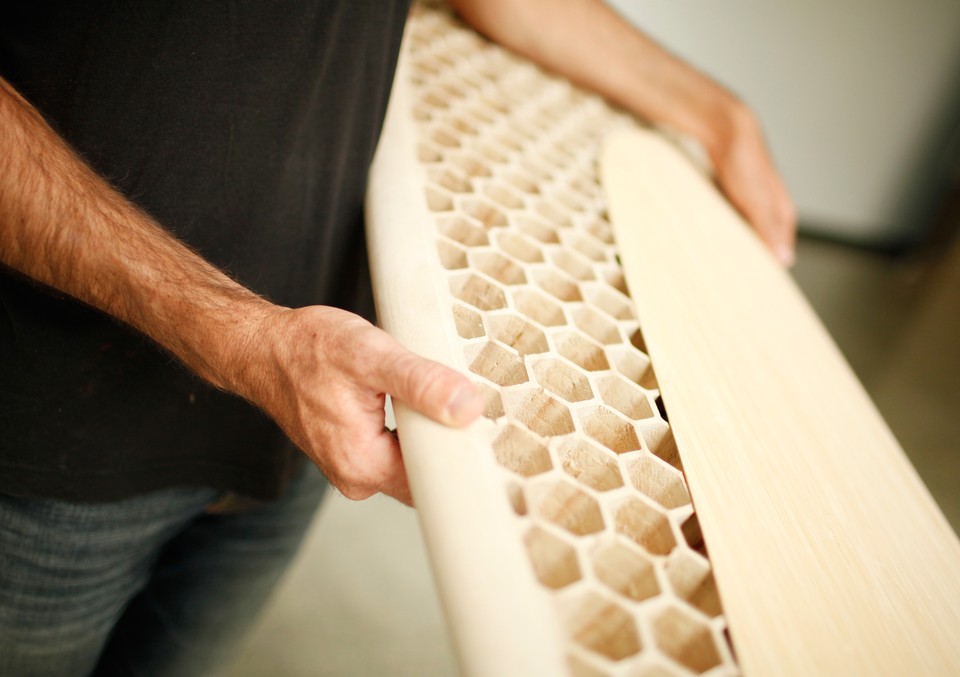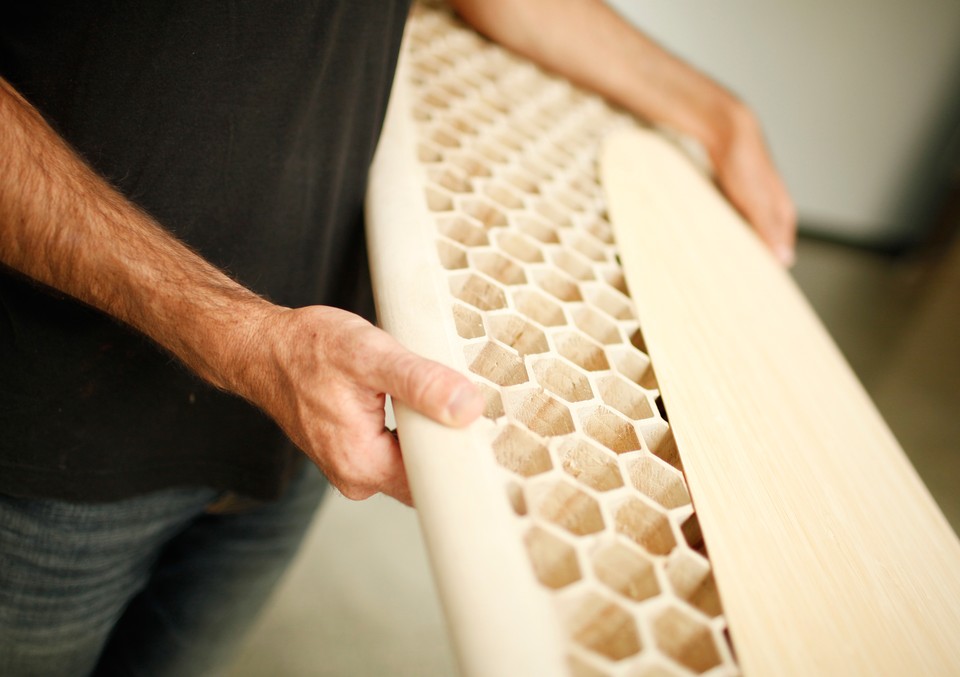 Typical surfboards contain resins, polyurethane foams and fibreglass, none of which are easy to breakdown or reuse once the resin has cured. However not Clean Waves…
Completed as part of a student project at Auckland's AUT, product design graduate Mike Grobelny's board is an uncompromising design and has already caught the attention of many in design circles. Grobelny is a finalist in the Best Awards, the New Zealand design awards, a finalist in the IDEA international design awards competition, and was recently featured in idealog, a NZ business, design and innovation magazine.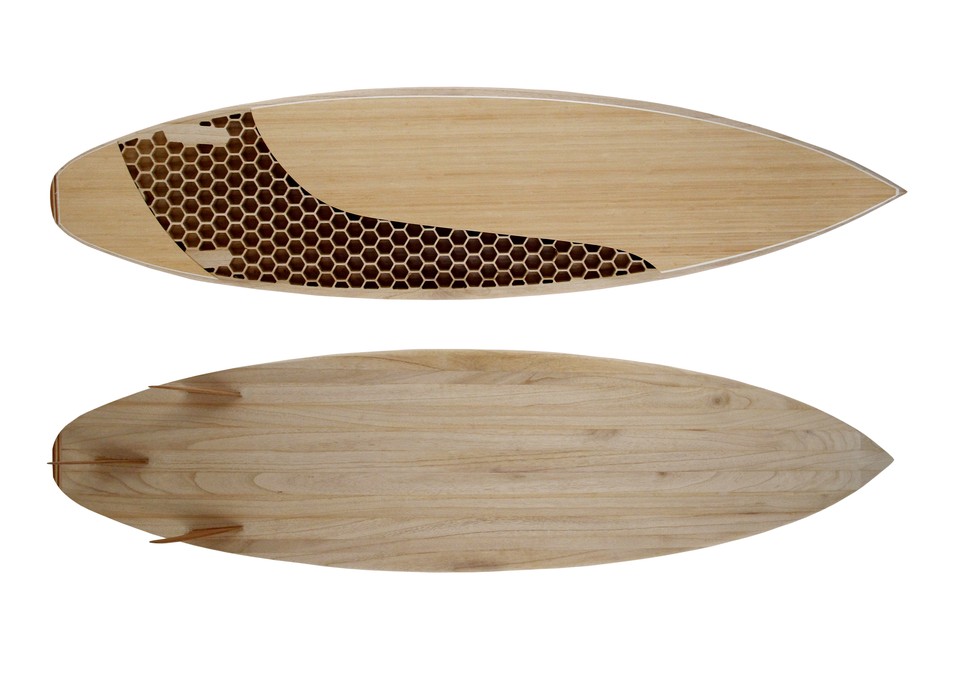 Adhering to the cradle to cradle approach of product life cycle design has ensured the consideration of every aspect of the board's impact on the environment. The design called for the close scrutiny of timber. Grobelny settled on bamboo and paulownia – selected for their fast growth rate and thus suitable for sustainable management. Minimizing the impact and achieving a green board included even the lacquer finish which is biodegradable.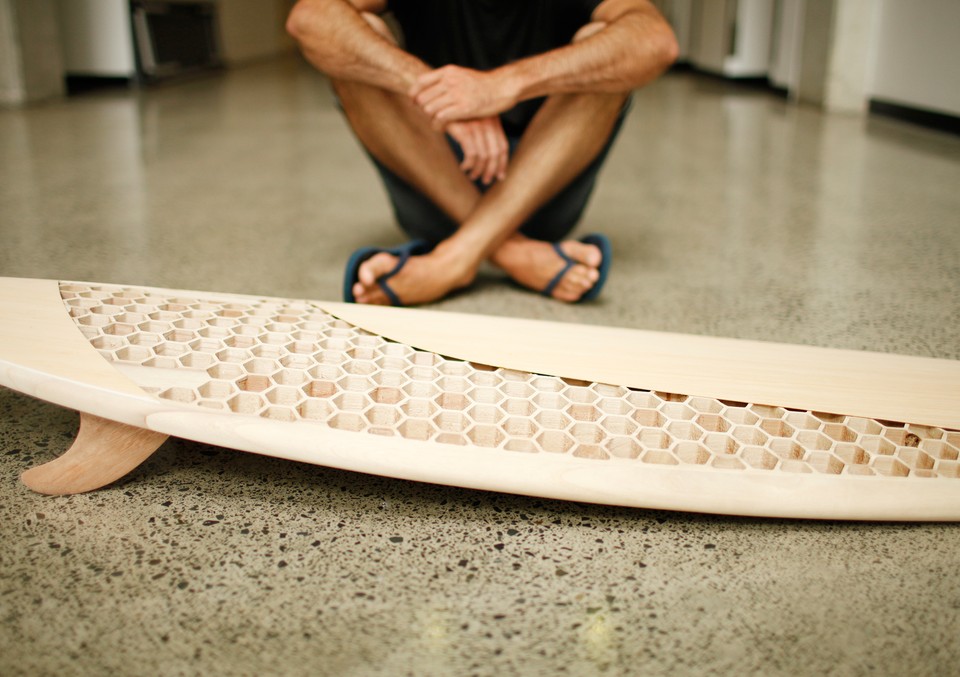 The hexagonal pattern was CNC routed into the timber – increases buoyancy and reduces weight, but maintains the structural rigidity important for carving up waves.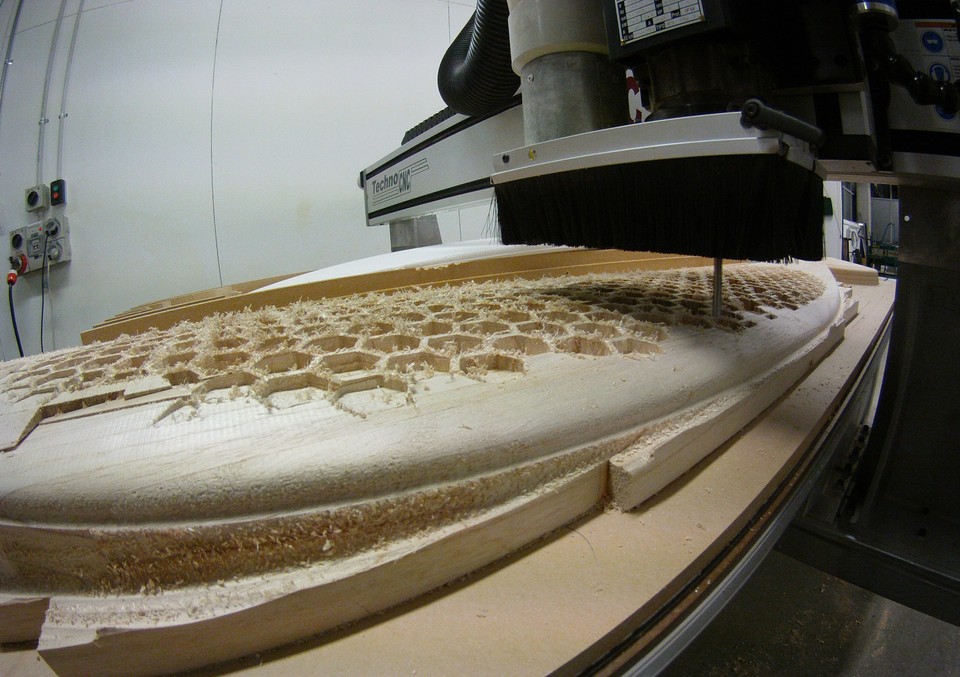 Grobelny's timelapse video (below) demonstrates the design process and use of CNC routing on dual sided compound curved surfaces. If you watch carefully, a jig is used to hold the milled side in place while the router mills out the opposite face.
---
David is an industrial designer from New Zealand. He contributes weekly 3D print articles for Ponoko. You can follow him on Twitter @dizymac