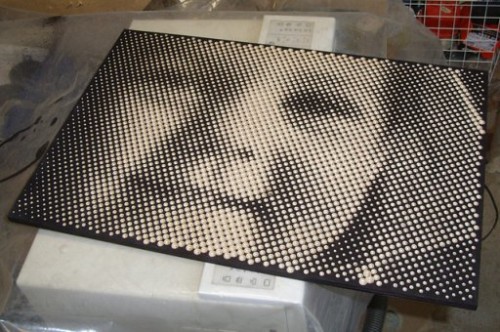 DIY device gives a modern twist to nostalgic graphic artform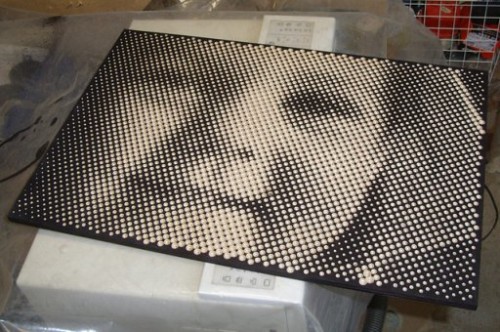 Finnish AllTheMods user Tomi has been cutting up some pretty impressive things since he first built his own CNC machine. One of the more interesting recent explorations is this series of halftone images, milled into a4 sized sheets of stained plywood.
Click through to see a great video of Tomi's DIY CNC 2 in action, where he shows not only the cutting head zipping along but also a fairly comprehensive overview of the rest of the setup.
You can follow Tomi's progress with his ever-evolving CNC router at AllTheMods, and don't forget that if you are not quite feeling up to building your own digital manufacturing machines, it is still possible to create CNC routed wonders through your very own Personal Factory.
Tomi via Monogocoro