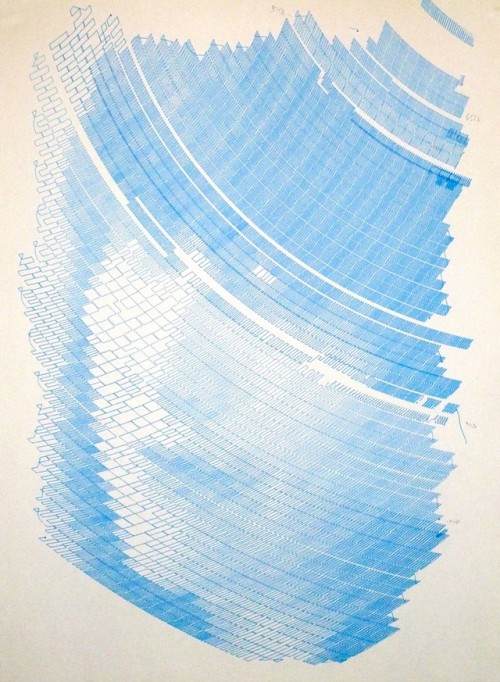 An awesome gravity assisted pen plotter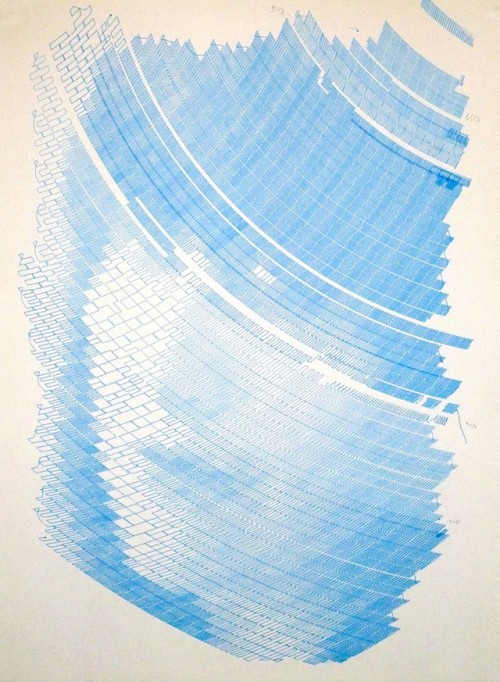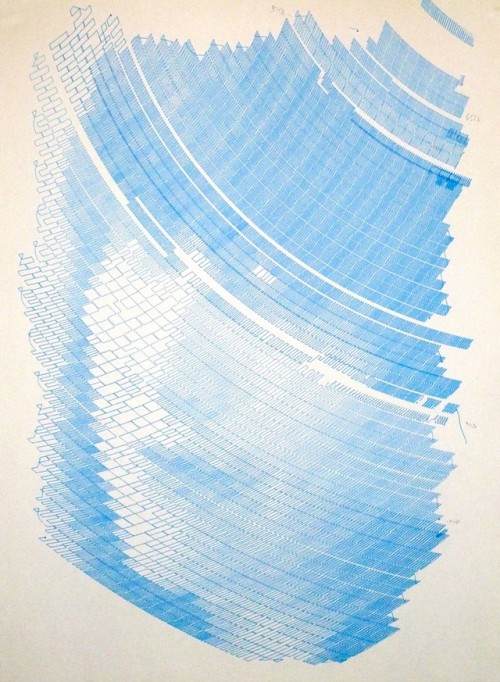 Sometimes, I wish I was a drawing machine. There's something special about grabbing a pen and transferring the visions from inside your head onto paper for all the world to see.
I'm not actually all that reliable though. My own results tend to be a bit hit-and-miss… however, thanks to the machinations of Sandy Noble, there is another type of drawing machine that gets results every time. It's the Polargraph; an elegantly simple Arduino powered wonder that steadily plots its way along with robotic precision.
Draftsmen will recognise this as a primitive, gravity assisted pen plotter.
An awesome one.
Click through to see a video of Sandy's awesome Polargraph in action. 
The machine has just completed a burst at the FRAMED Gallery in Edinburgh, and fans can keep themselves up to date on Sandy's progress as he continues to tinker away on the Polargraph website.