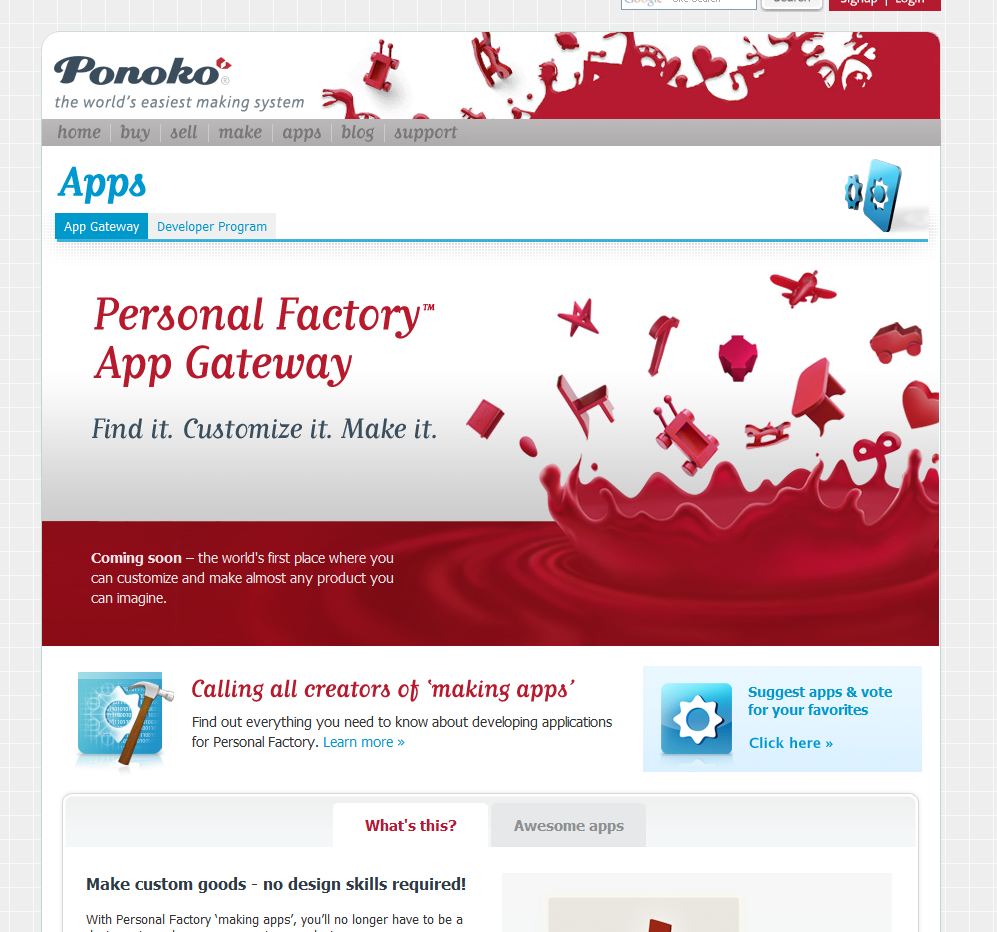 Developers' important role in the mass customization future!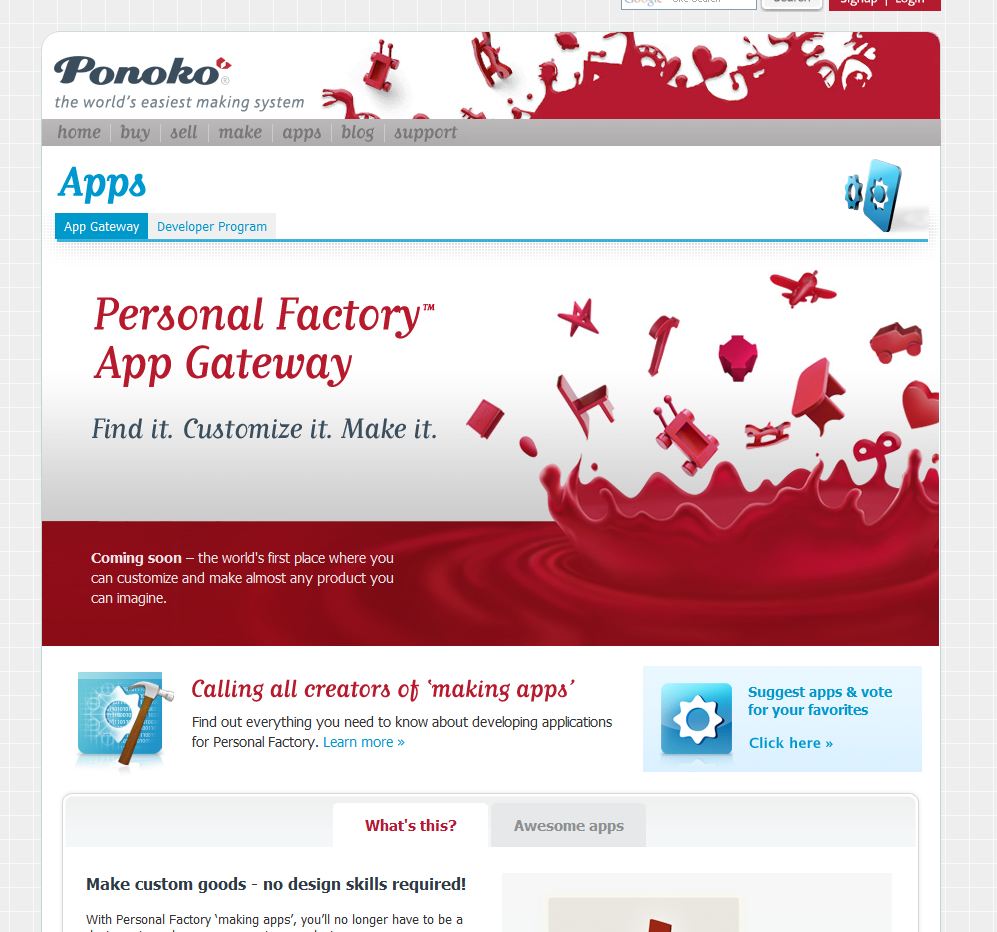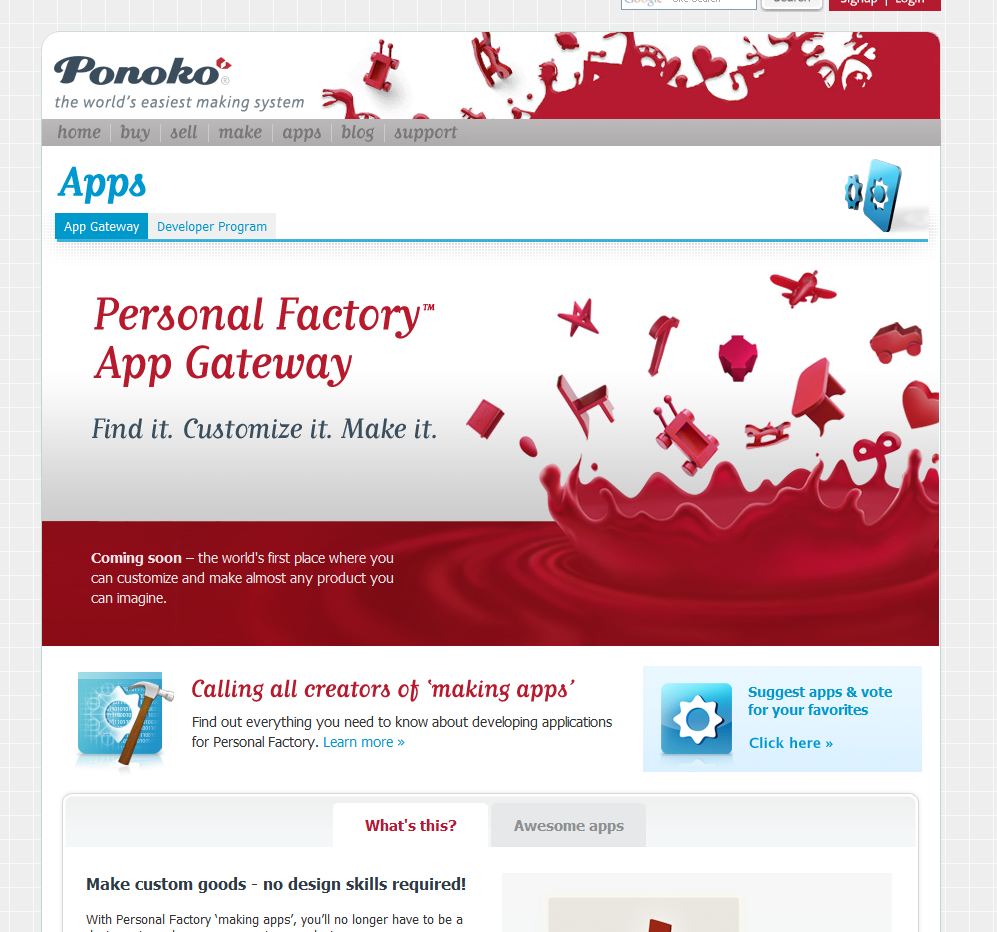 Programmable web has an interesting article on the role of APIs (or Application Programmable Interfaces) have and will increasingly have in 3D print and manufacturing.
APIs are key to efficiently enabling an easy way for makers to allow customers to personalise their product and allow them to feel part of the product development cycle. For the non-technical an API is like a foundation to help programmers to build their creations upon.
Makerbot's Marty McGuire states in the article:
"Feature-rich, open APIs are going to be critical to the future of 3D printing. We believe that APIs will allow people to share, print, remix, and re-share models quickly and seamlessly – across platforms modeling programs – and will lead to all new kinds of collaboration and innovation in 3D printing."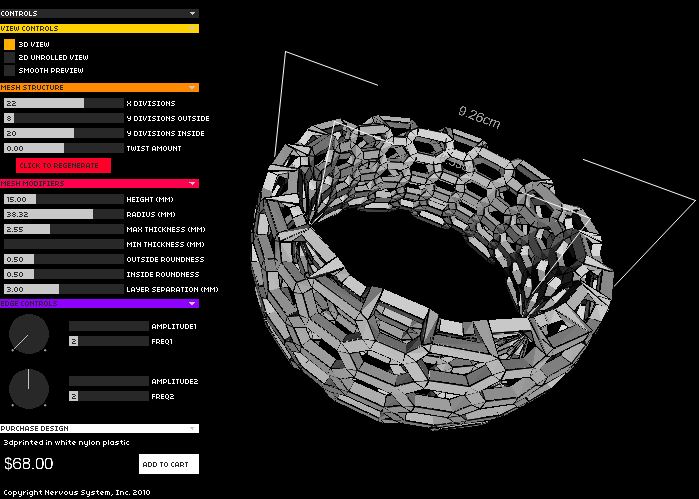 Currently API's are being used for importing and exporting 3D models and will offer greater interactivity such as on Nervous System's site. They have several Java applets that let you select variables to customize and order your jewelry. Droog Design recently published an article and video of their user customizable Design for Download platform to be launched later this year.
Ponoko now with Personal Factory 5's new App Gateway has resources for programmers to develop, test and distribute their creations on the App Gateway. Imagine the possibilities of laser cutting, 3D printing and CNC! If you are a non-programmer, you can make submit ideas for programs on the forum and/or vote on other people's suggestions!
It is an exciting time for the maker community, whether you are a designer or programmer!
---
David is an industrial designer from Wellington, New Zealand. He contributes weekly 3D print articles for Ponoko. You can follow him on Twitter @dizymac