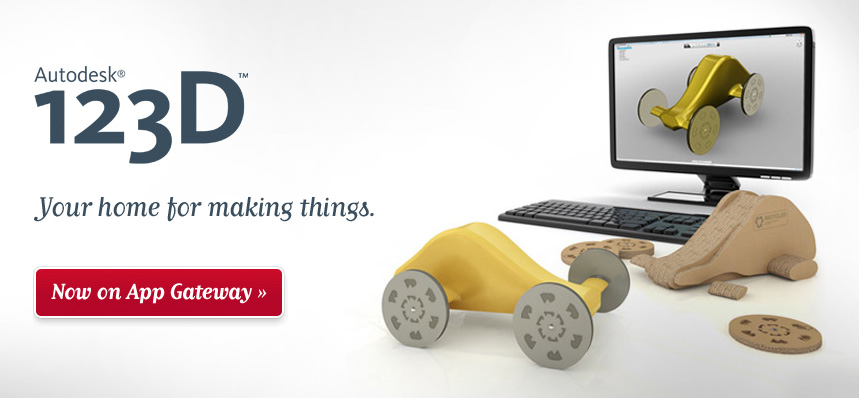 Autodesk 123D is ready for action!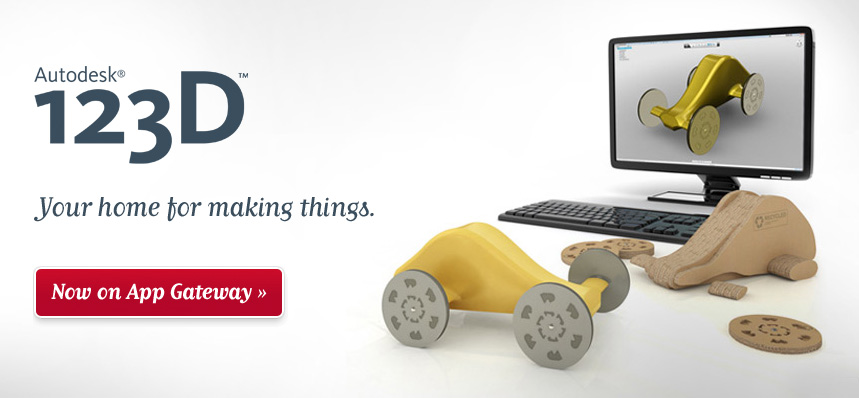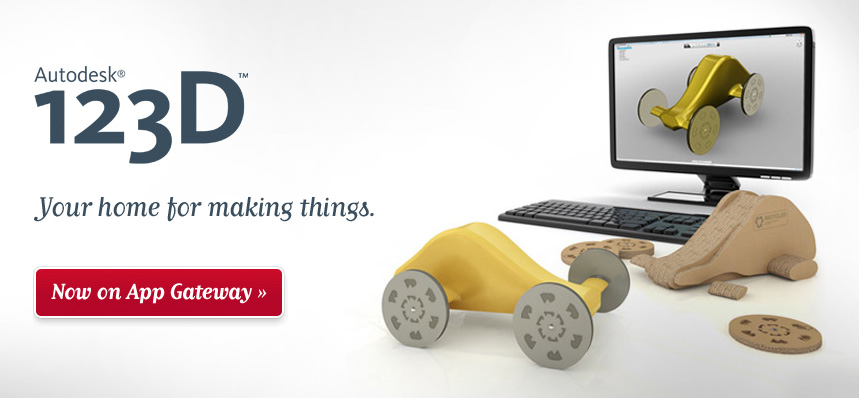 Autodesk has announced that their new 123D design tool is now available through Ponoko's new Personal Factory App Gateway.
123D is a free design application that makes it easy for users to model and create their own 3D product designs. Via 123D's integration with Personal Factory, anyone will be able to turn their digital design into a physical product — simply by hitting the "Make it" button.
And right now, you can make a range of 3D printed and laser cut products available on the 123D website.
The entry of a leading US public company such as Autodesk into the maker market demonstrates that the digital making industry is heating up.
"There are tens of thousands of people — if not more — who want to create something," said Carl Bass, CEO of Autodesk, at this year's Wired Business Conference. "The introduction of 123D will enable people to make anything they can imagine, from their garage, their shop, or their school."
As a software engineer himself, Ponoko CEO David ten Have talks about what this means for the developer community.
"Integrating 'making apps' like 123D with Personal Factory removes the need for those who develop product design and customization tools to build custom manufacturing infrastructure into their software."
And for creative consumers and makers, it means an easier way to make their custom goods. Check out some of the designs possible with 123D pictured below.

Want to try out 123D for yourself?
Jump to the App Gateway and get making.
Want to develop your own making app powered by Personal Factory?
Join the Personal Factory Developer Program.