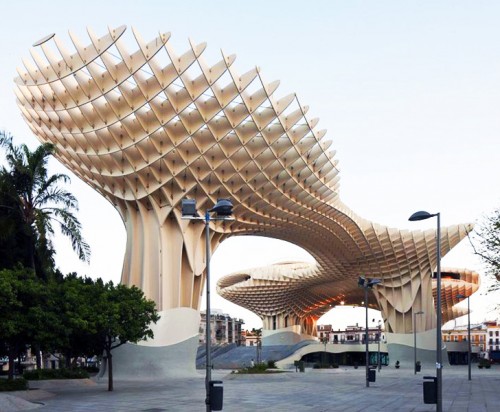 Slots and grooves on a truly grand scale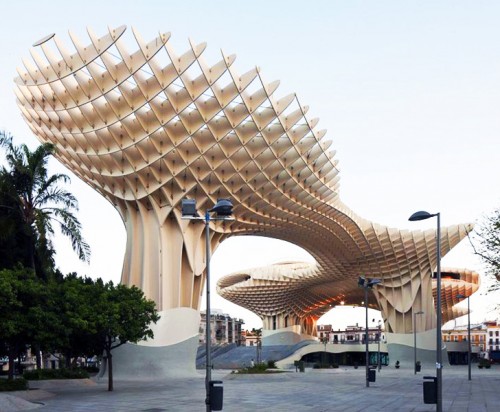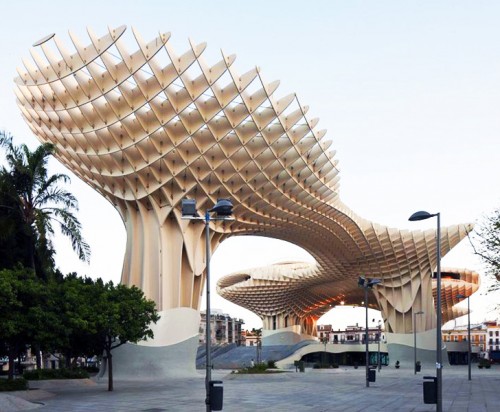 Looking like something from the dreams (or nightmares?) of the guys at SketchChair, this enormous $162 million pavilion in Spain is a sight to behold.
It's the Metropol Parasol, designed by Jurgen Mayer H. Architects for the historic medieval district of the city of Seville. Towering above an archeological museum, the world's largest wooden structure also houses restaurants, shops and tourist facilities. Eager sightseers can even access the canopy via a winding terrace that offers spectacular views of the city.
Click through for more from Fernando Alda and David Franck's collection of striking images.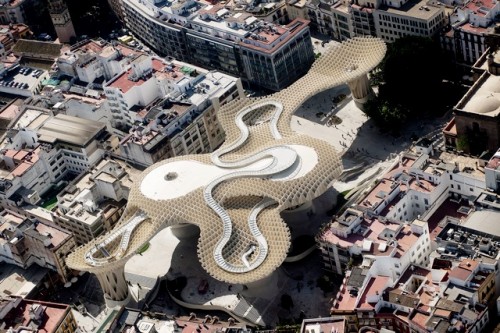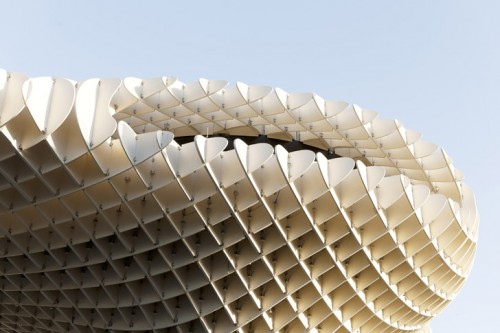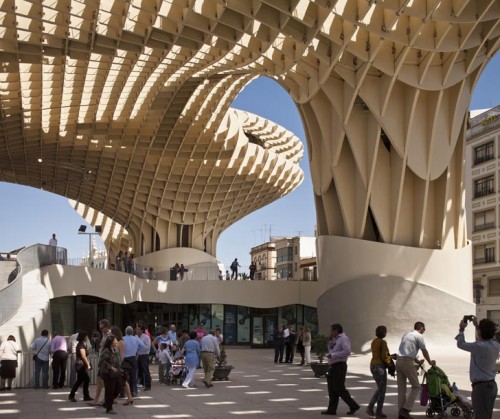 Like what you see? Head through to the source article for the full image gallery where the sleek, modern form of the Metropol Parasol is highlighted against the historic architecture of the surrounding neighbourhoods.
Via Inhabitat