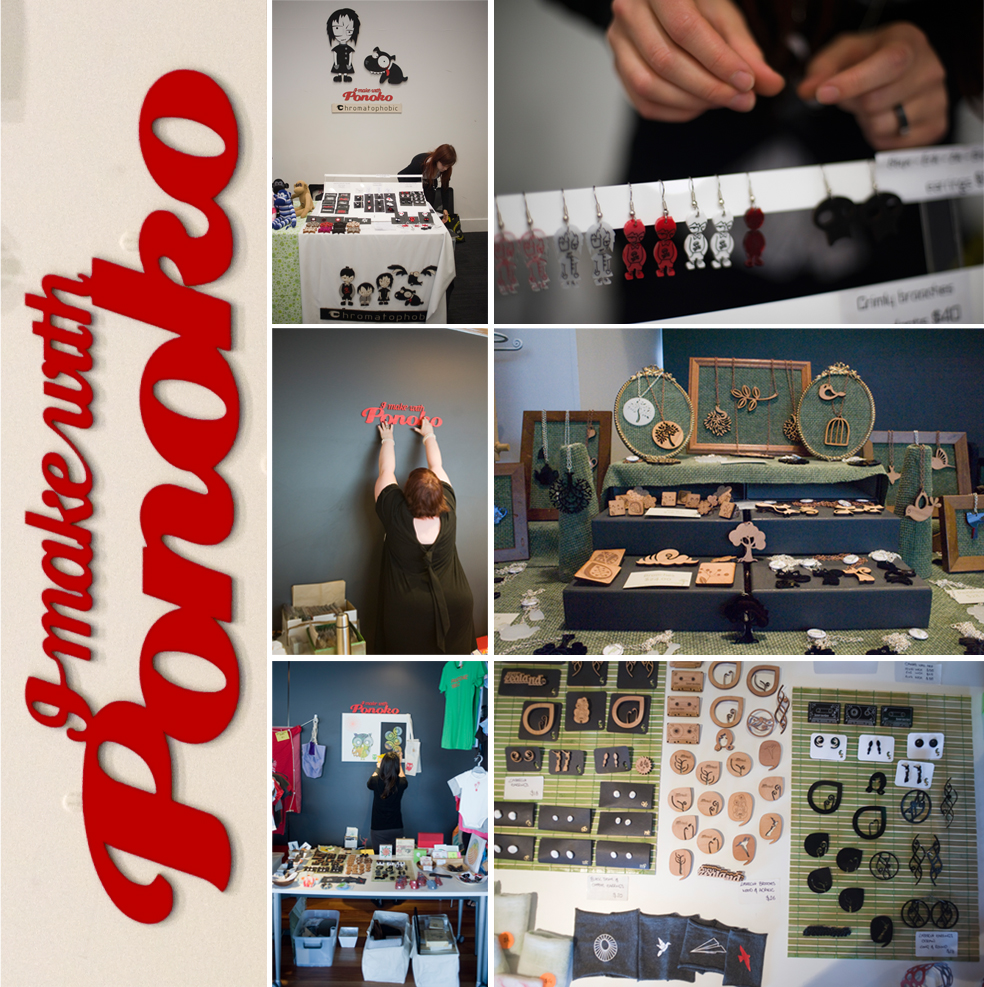 What do preserves and digifabbing have in common?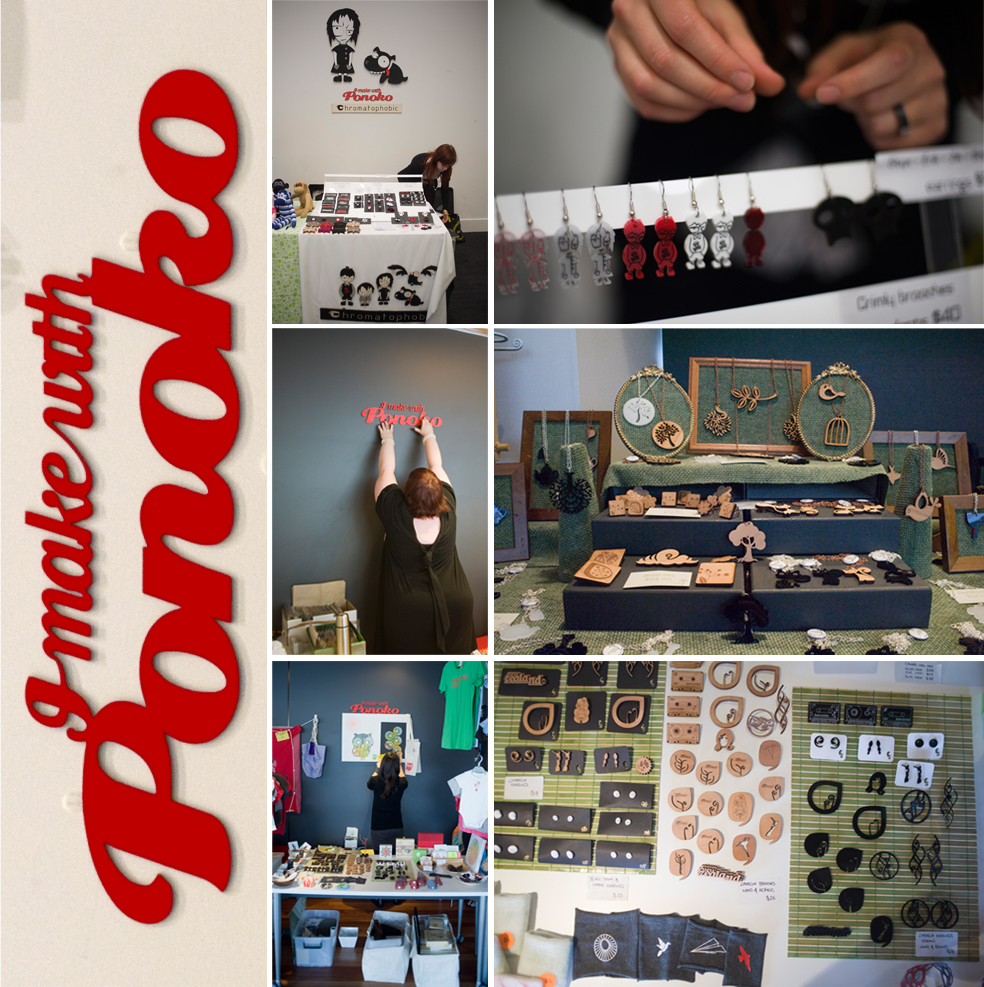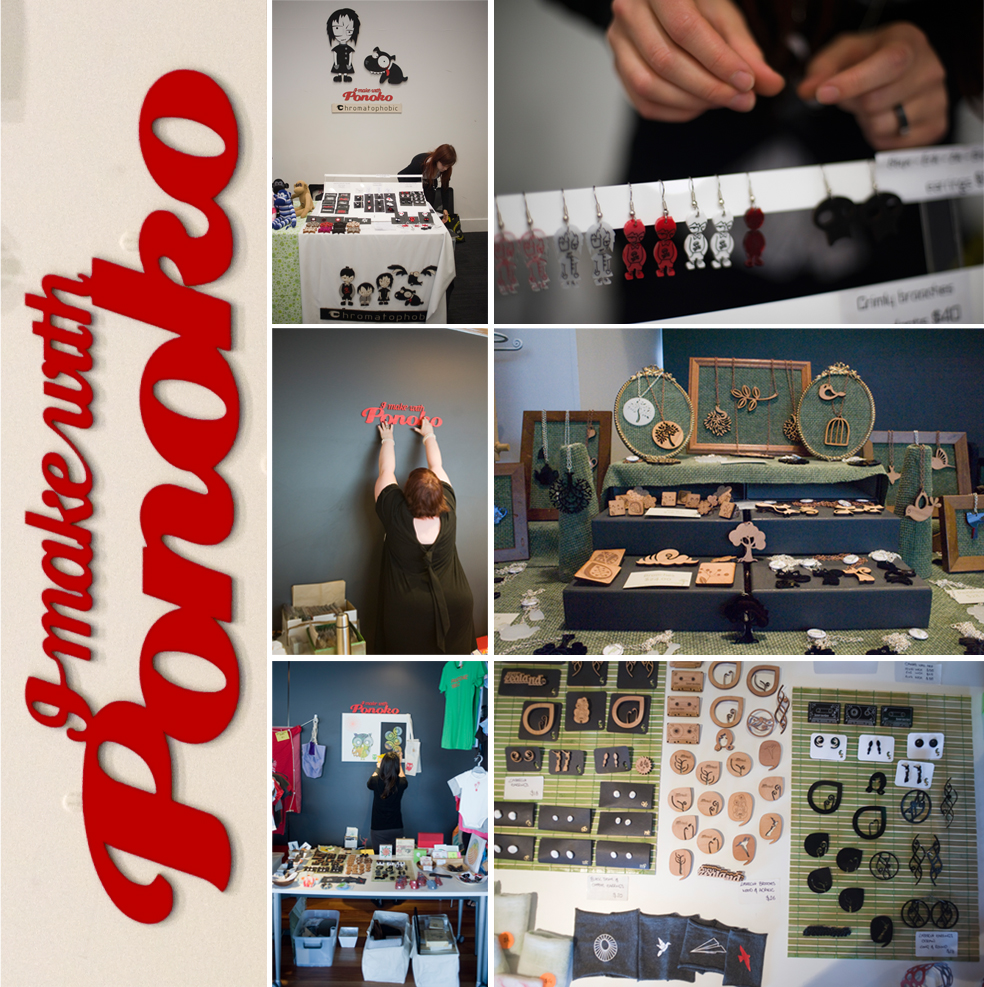 Last Saturday's Craft2.0 fair had Ponoko smeared all over it. Sticky, sweet and delicious, where the former and the latter aptly describe the JamOff jam making competition, while the middle is just as appropriate for the featured designs. Chromatophobic, Freestylen and Super Very proudly displayed their allegiance to Ponoko in form of banners, which attracted many questions from the public.
Keep reading…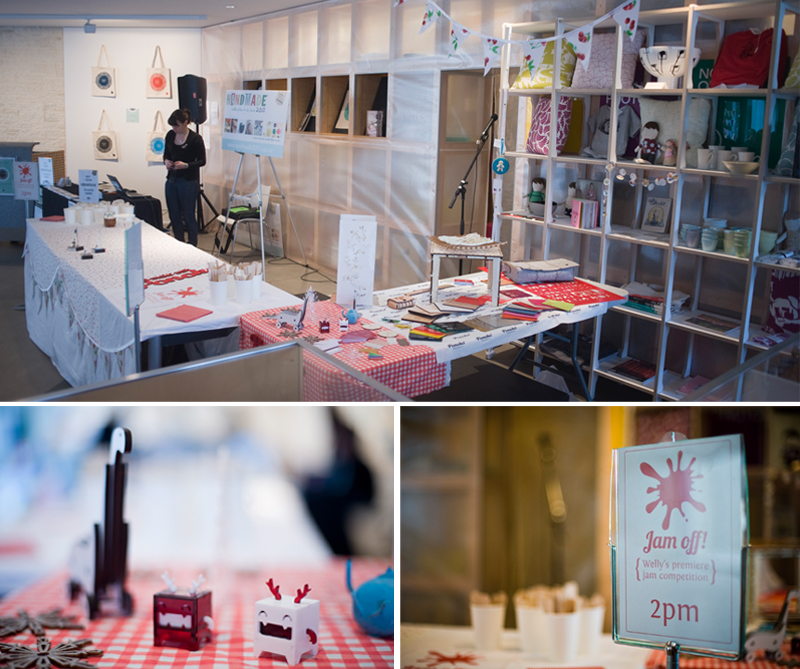 This time Ponoko had a special stall with a variety of 2D + 3D material samples and examples of different projects created using the digifabbing service. The exemplar range proved popular with the crowds who enjoyed the interactive aspect of the stall. Being right next to the JamOff table didn't hurt either.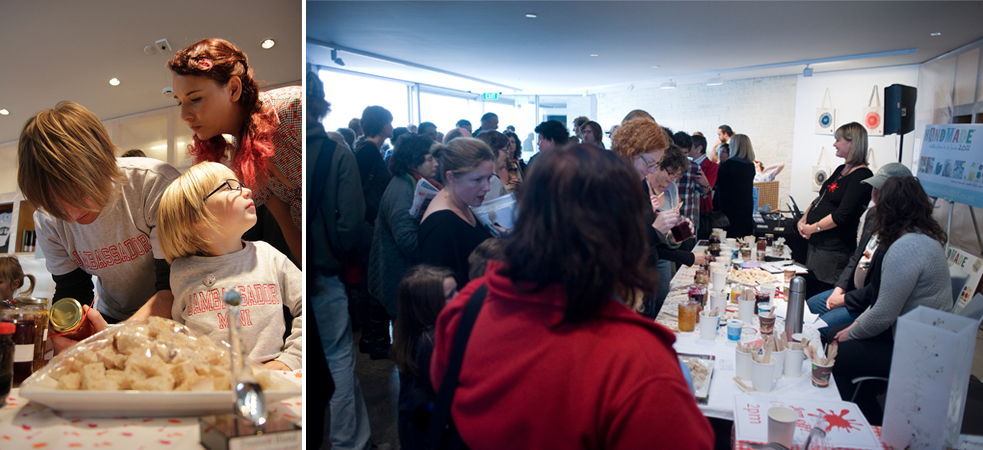 JamOff was a sweet sweet success and had old ladies tripping over each other and toddlers to get to the sampling table. Few of them realised how much input new technology, i.e digital fabrication had in creating awareness of an old technology, i.e. jam making. One of the aims of Jamoff was to promote the DIY/MYI attitudes in a fun and engaging way that provided broad appeal. It certainly worked: the competition attracted the young and old from different backgrounds. This underlying philosophy that anyone should be able to make anything provided they have a few basic tools at their disposal is something that is very dear and near to Ponoko.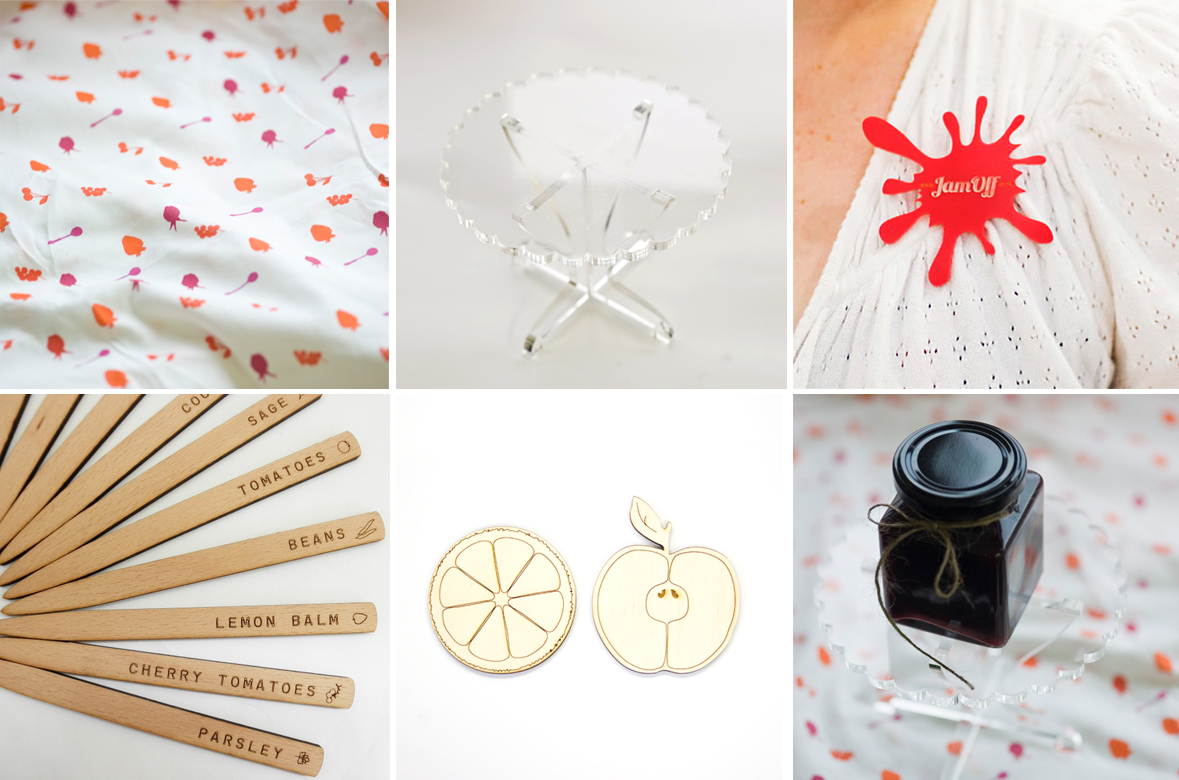 The most subtle hallmark of technological evolition was the Spoonflower custom printed jam themed tablecloth that ran the length of the JamOff table. The red and orange fruit motif did an amazing job of camouflaging the jam splatters. All competition entrants received gift bag that contained, amongst other things, a laser engraved acrylic jam splatter badge and a fruity plywood coaster. The judges were each given a set of herb markers lasercut from technoply beech. Catherine FD decided to enhance her presentation and made a 3D jam jar stand out of clear acrylic. Maybe something 3D printed next time?

JamOff finalists were easily identifiable by their splatter badges as they lined up for the final judging stage in front of the sugar-high crowd. My lesson of the day was that sampling over twenty jams in three minutes is a bad idea.
Photo credits: Ponoko, Jambassadors by Tom Ackroyd.