There is a certain quality to the artists and designers I absolutely love. There isn't exactly a word for it, but it is some combination of ornate luxury, cold sophistication, and sprezzatura in which simplicity and complexity are just two sides of the same coin. I love work that evokes the quintessence of Italian Mannerism, a rather esoteric period of art between the Renaissance and Baroque. That said, I have a new favorite company. (I mean second favorite. You can guess who takes the top spot.)
Interior firm and furniture company Egg Designs is doing laser-cut like no one else. They have some of the most refreshingly creative, inspirational, and impressive design I have seen. Egg is based in Botha's Hill, South Africa and run by Greg and Roché Dry. Aside from beautiful design, they seem like pros when it comes to enterprise; offering services in nearly every field of business logistics and execution.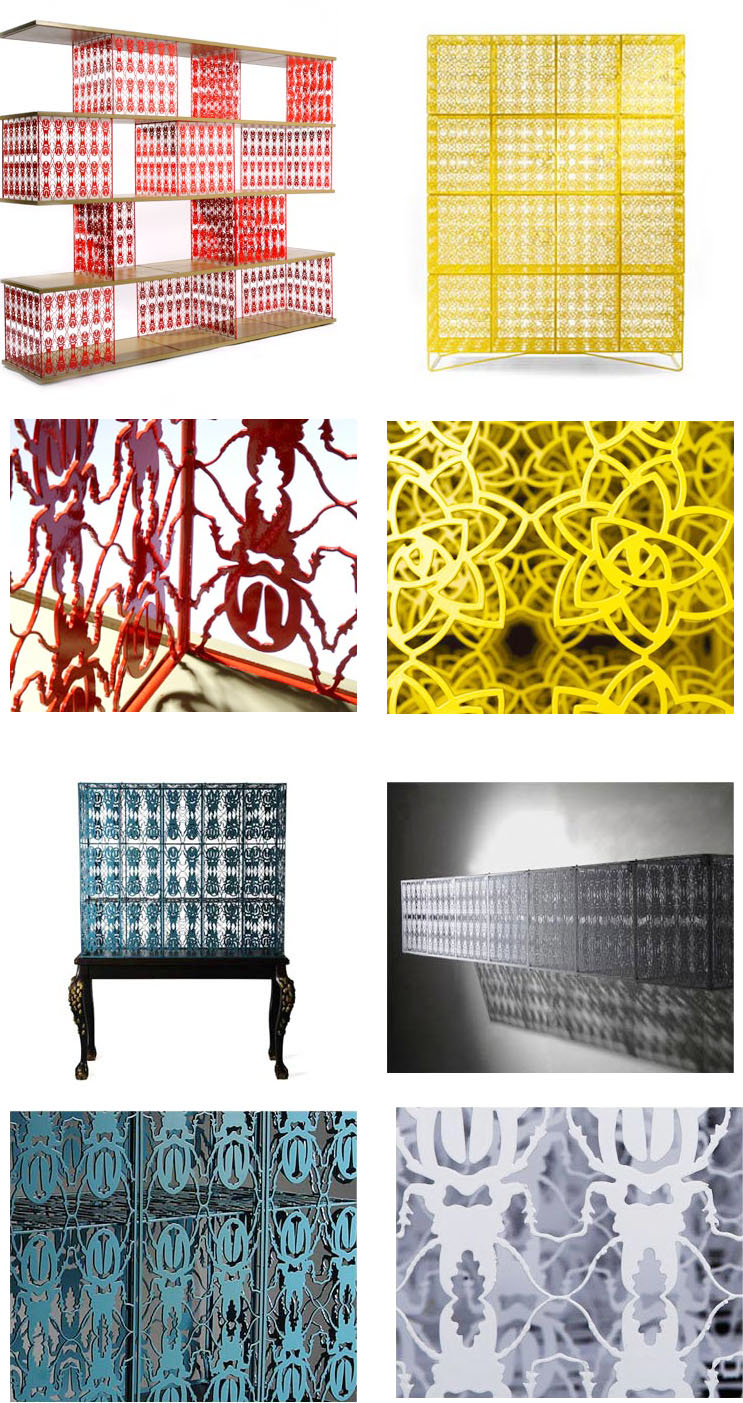 The Bug Series features the repeated motif of a dung beetle, commonly found in the African savannahs. Also shown is the Desert Rose locker in a wonderful yellow. These pieces are laser-cut and powder coated. I love how decorative pattern, surface, and structure are all one. The design breaks down the Modernist dichotomy of utility and superfluity; there is no separation between what is essential and what is embellishment. Each piece is also a storage solution, but the lace-like effect of the steel creates a sort of beautiful cage for the objects within as opposed to an open shelf. This gives a sense of mystery and seduction; we always want to know what is underneath the veil, behind the curtain.
Another excellent example of Egg's work in laser-cut furniture is this copper plated armoire. The Filigree Cabinet only becomes more beautiful as the filigree turns verdigris.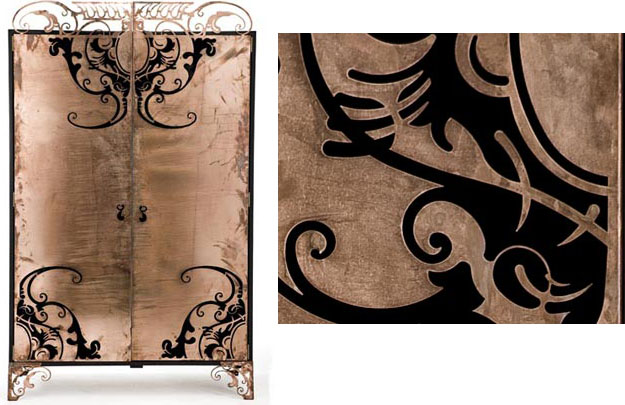 Below is a selection of more favorites from the Egg portfolio. To see everything, visit the new website.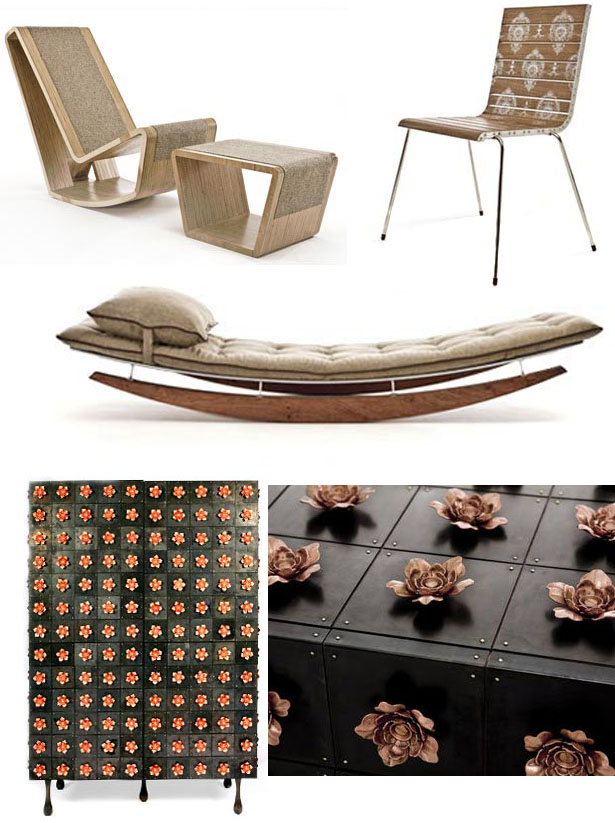 Seriously, those rosettes are gorgeous! And how Manneristically glib to cover an unquestionably useful surface with tons of them.