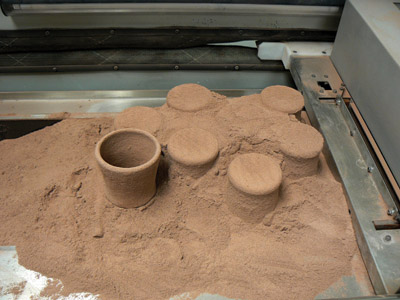 A recent article in Ceramics Monthly featured the Solheim Rapid Manufacturing Laboratory (located in the Mechanical Engineering Building at the University of Washington in Seattle), our research focuses on new and improved methods to describe complex shapes in a way that a computer can "understand" and to fabricate those shapes in ways that the computer can control (a.k.a., rapid prototyping).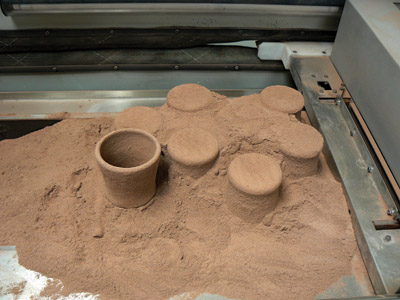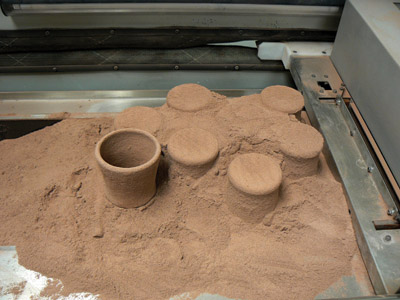 In the process of looking for alternative materials for students to experiment with they developed a process and recipe for 3D printing ceramics. The resulting fired objects are light and quite porous (they are essentially ceramic sponges), so an infiltration and multiple glazing process is required to make the objects "functional". I personally love the fact that the process of revealing the product from the build looks like an archaeological process.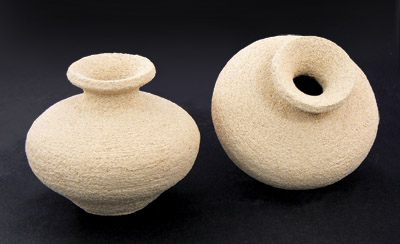 The results are defiantly beautiful, congratulations to Mark Ganter, Duane Storti and Ben Utela of the University of Washington. You can get the recipes for the Printing Slips here..