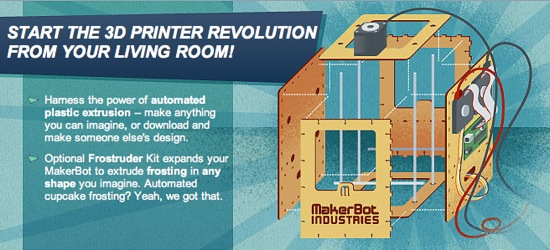 MakerBot Industries creates open source robot kits that transform your digital designs into physical objects automatically.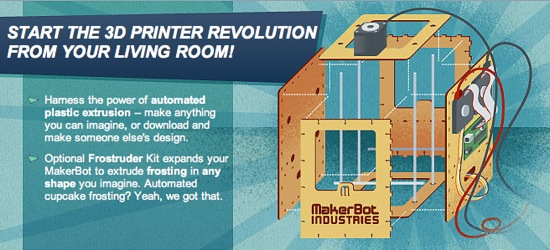 The kits are modular, modifiable, and built to be hacked. their goal is to make it cheap and easy for anyone to fabricate digitally designed 3D objects. MakerBot Operators can make their own and their friends designs become physically real. It turns out that making a MakerBot isn't very hard and with a little bit of soldering experience, anyone can make thier own MakerBot.
The CupCake CNC is their flagship robot because it's inexpensive and can make things about the same size as a rubics cube, but in the MakerBot store you can buy all of the parts modularly to make other kinds of robots of your own design. This machine is what the RepRap community calls a 'RepStrap' machine, meaning it can be used to print out a 'real' RepRap machine. With this machine you can print out additional 3D printers to build you stuff.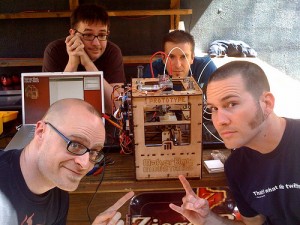 Nice work Bre and friends Zach Hoeken Smith and Adam Mayer …. you guys rock.