Israeli design student Naty Moskovich creates colorful furniture pieces from old plastic crates. His work is not available for sale as it was never put into production, but his pieces give any viewer a host of ideas of how to transform raw materials into furniture.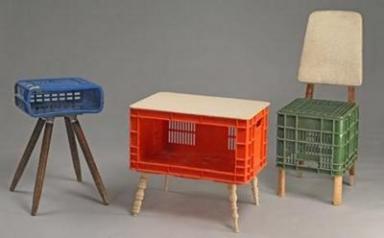 Kind of like an old school IKEA hack.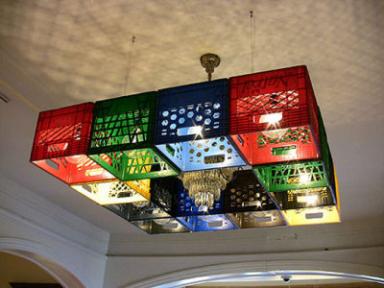 also check out this chandelier (not quite as refined but still fun) and Milk Crate Stools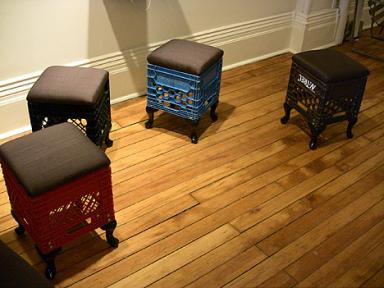 Above images from Toronto's MADE and were photographed at the Gladstone Hotel's show, see more here.