In the last 24 hours things moved into a higher gear!
Photomake was launched last night – you've got to check this out … (includes a spanky video.)
We knew there would be a bit of a rush on the site as soon as we made it live.
But we certainly weren't expecting this!
Thousands more were hitting the web page than we expected. And as soon as the clock struck 5, loads of uploading kicked off a hammering on the order button.
Here are a few examples of some stuff people have made using Photomake in the last 24 hours – shots of the designs versus the finished products.
First up we've got Robin's hand drawn ferrets – you'll notice they are not twins, but probably related:


And we've got the little son of Kyle – hand drawn love, he'll be stoked with his dad!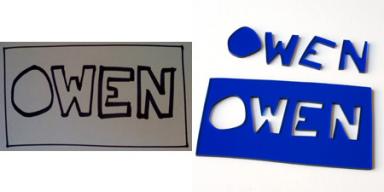 You can also take a look inside of Geremy's digitally drawn Ghead here: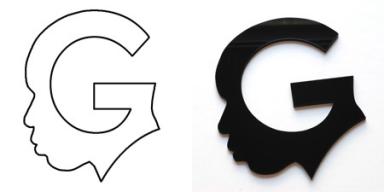 And the smooth simplicity of Jessica's digitally drawn fan: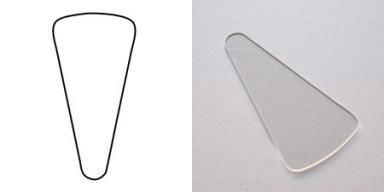 Then Andrew has created some cool coasters, also digitally drawn: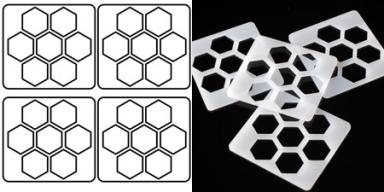 Nice and easy huh!
We've also had some press praise about Photomake too. Thanks very much to the good jokers at the world's:
1st most popular green blog
2nd most popular blog
10th most popular blog
14th most popular blog
… and so many more. We're really buzzed — this is great exposure for Ponoko sellers!
[UPDATE] Thanks also to you beauties at the world's:
1st most popular crafter's blog
1st most popular designer's site
1st most popular maker's site
5th most popular blog
36th most popular blog
52nd most popular blog
Now this also means the small number of insane shipping deals we offered (like $7.60 anywhere in the US) are getting snatched up faster than we thought. So if you're waiting, you might like to get a little shuffle along!
And if you've got a question or concern, we have listed the top 20 FAQs about Photomake. Chances are you'll find an answer there, so check them out and make the dash to get a great shipping deal before they run out.
[UPDATE] As a final note to all of you getting products delivered, please feel free to leave a comment below including a link to photos you've uploaded to your Ponoko Showroom — perhaps get yourself a little bit of free exposure 😉