In the software world, open source is what its all about these days. From productivity programs like open office to full operating systems, like Ubuntu. Only in the past few years has the open source bug infected other disciplines, such as hardware and product design. The appeal of open source projects is undeniable; a dedicated group of enthusiasts working to create a product that benefits a much larger community without asking for anything in return.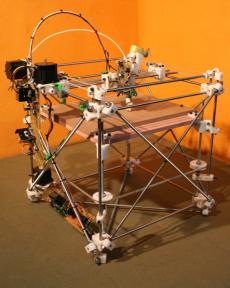 Projects like RepRap, an open source 3D printer, hope to eventually provide a low-cost solution for producing an almost endless number of custom-made objects.
Other projects are more directly humanitarian, such as the Good Stove project, working towards creating a biomass-fueled stove for developing countries that improves air quality and reduces deforestation, or Architecture for Humanity, which brings together people from all over the world to help the millions of homeless worldwide.
Want to dip your foot in the open source pool? Create a design in Ponoko and offer it as a free EPS under a creative commons license. Let people know what you want to do with the project, and what your design does to accomplish those goals. Its a great way to get involved in collaborative design without any cost except your time.
images courtesy of RyanDianna and RepRap