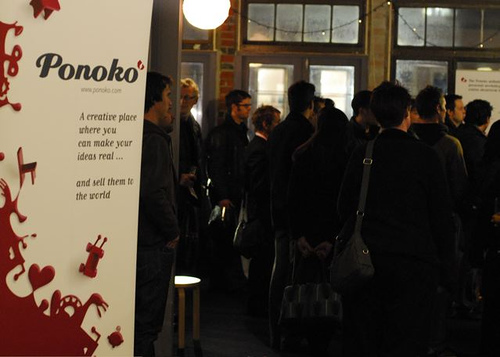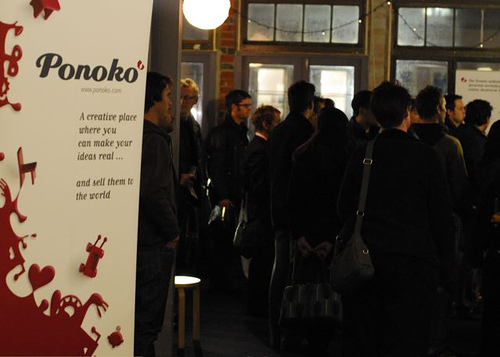 It was indeed a magical night where everyone got together to share and show off their hard work and beautiful products. Last Thursday we had a gathering of 19 users with their families and friends at the Paramount in Wellington. From the talented 19 users, we exhibited 27 amazing products, designed by them and made real by Ponoko.
The range of products included a bike light, lampshades, jewelry, tables, room dividers, a chess set, CD rack, artwork, and an architectural model of well-known Wellington neighbourhood Brooklyn. Every single piece had a great story behind it – how the concept and design came to be, and the learning curves and various alterations that happened along the way. Many had gone through a couple iterations to get it just right. One user, who created a lampshade had absolutely no experience with a vector package. But by her second iteration she had made something absolutely wonderful. I asked Dave if any one piece really stood out, but the truth is – every single piece was unique and personal, standing out in its own right.
Kudos to all the users! You must feel very proud of your creations!
To see more photos, check out our flickr photos.