Be Different From Competitors. With An Idea For Facebook.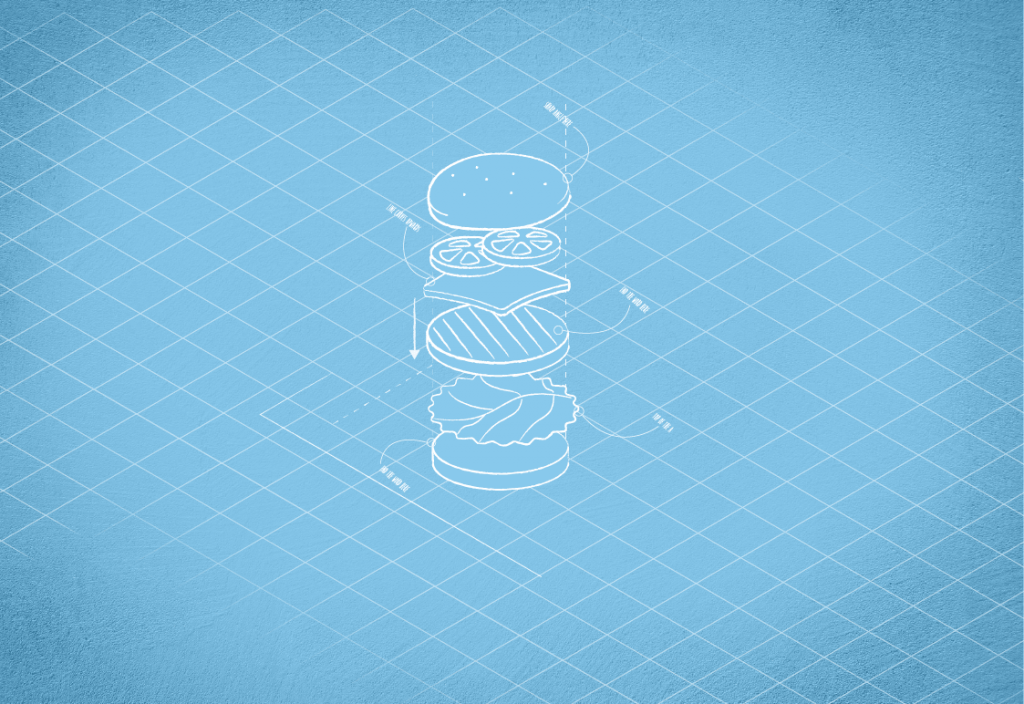 Build verses buy? Whether with software, homes or event swag, there are always concessions when you buy off the shelf. The price may be right, but you sacrifice in other areas—features, colors, theme, availability or overall experience, to name a few.
With a custom build, you can design specifically to your needs, style and image. And in the case of event swag, you can design a product that completely aligns with your brand DNA—making you different from your competition.
And that's key.
"So many business owners try to figure out how they can be better than the competition—better product, better service, better features and, the real killer, better price. Heck, some even strive to be 'best' in class," says John Jantsch, founder of Duct Tape Marketing, in the article Stop Trying To Be Better Than The Competition. "What they should be doing is figuring out how they can simply be different than the competition."
Jantsch says to forget spending your precious R&D time on product features. Instead, he says, "Spend it on creating branded intellectual property, a distinct way of marketing, or on developing people and culture inside your organization that enables you to be seen as different."
Designing Event Swag To Be Different From The Competition
If you've put so much time, energy and money into creating differentiation for your products, customer experience, event presence and overall brand, shouldn't you do the same with the promotional products that represent you?
Here's a not-so-secret secret: If you're ordering promotional products from a catalog or online store, those products can be used by anyone—including your competition.
Going with an off-the-shelf solution may be quick, since promotional products selection to support event presence is oftentimes put off until right before the conference, tradeshow or summit. Choosing a catalog item can also be economical since you're only decorating the product with your logo and not building it from scratch.
But will this separate your brand from competitors?
No. Here's why:
When you create event swag from the ground up, you can design something cool and meaningful that aligns with your brand DNA and truly speaks to your audience. Additionally, you can tie the items into your overall marketing strategy and the brand story you want to tell.
With that in mind, what would happen if swag was built into the beginning of the event planning process?
To find out, we took on a challenge to design actual product ideas for event giveaways for some of the world's best tech brands as examples. The goal is to create truly custom promotional products that fit the example brand like a glove by baking in the DNA of the brand + audience + event.
Additionally, the products designed must achieve a measureable marketing goal, be different from every other promotional product at the event (read: be different than the competition), be different from every other promotional product the brand has used at events before, and it must be packable in carry on luggage—because what good is it if recipients can't take it home with them!
Keep in mind there is no endorsement of any products by the brands represented. We're simply trying to tell a story of what IS possible by using brands and events that you know and understand. So check this out:
Event Marketing Swag Idea: Facebook Hex Value Color Cards
The Brand: Facebook
The Event: Web Summit – creaTIFF
The Audience: UX Designers
The Marketing Goal: Create brand awareness via repeat product use after the event.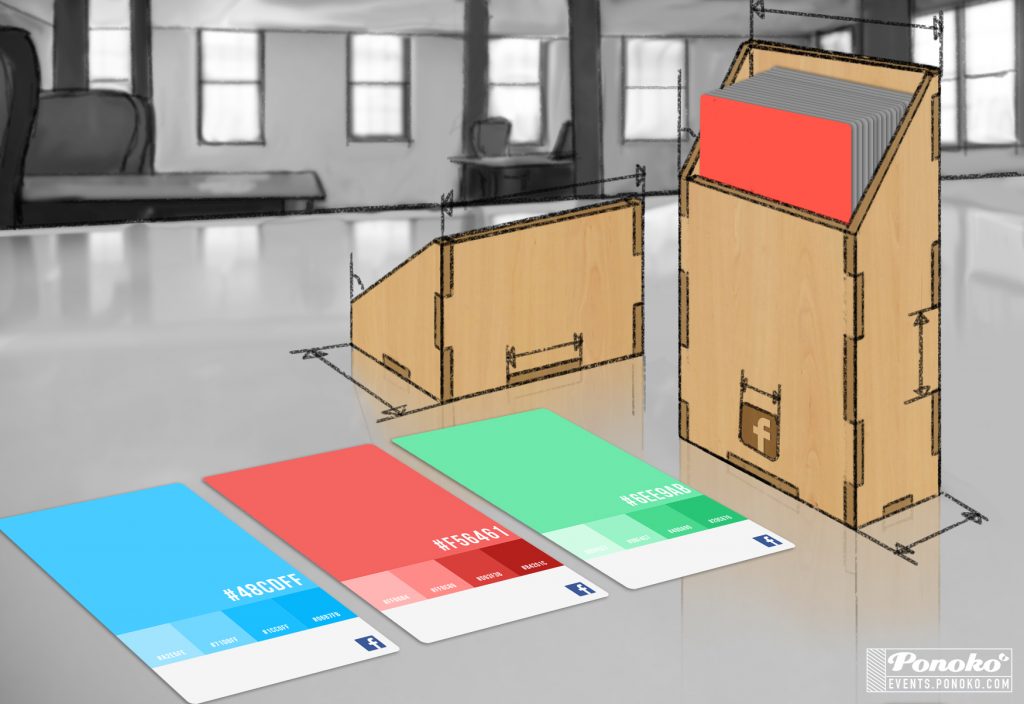 What began as a singular conference, Web Summit is now home to 20+ independent conferences—each with its own stage, schedule, exhibition area, workshops, networking evening events and more.
The creaTIFF conference track unites graphic designers and artists responsible for the design of the world's top institutions as well as globally recognized packaging, illustrations and products.
If Facebook were participating at creaTIFF and wanted to create swag to appeal to this audience, designer Philip Yip had a great idea: A deck of UX design cards.
Similar in size to a deck of playing cards, each pack contains hex color value cards, persona images, navigation icons, etc. and would include subtle Facebook branding. Yip says the cards' appeal lies in the tactile way of finding design colors while providing a human and collaborative way of experimenting with different combinations.
"A designer would use the cards any time they're developing a new interface, or they could simply shuffle for a random color idea," he explains. "The tactile nature of real cards can enhance creativity by engaging other senses and forcing different types of thought. Subtle branding, high utility and fun of attacking a problem (color selection) from a different context would make a designer continue to use this product."
By focusing on being different from the competition, Yip found a way to design a product that's unlike any other. And this is why the idea works.
Being Different Is Good
Duct Tape Marketing's Jantsch says that instead of trying to be better or exactly like your competitors, build a strategy around a simple way that your company is different from the pack.
"Better than the competition is the enemy of different than the competition, and different is where the money is!" he says. "Creating your own special way to treat customers, creating an experience that's unique or creating a totally new and frictionless way for people to get a result is how you stand out from the pack. It's how you create a difference that can't be easily copied, and it's how innovation comes to small business."
So what do you think? When designing swag for event marketers, have you ever talked about specifically designing products that are different from the competition? Would implementing this approach improve the promotional products designed for events?
Let's get the conversation started. We'd love your feedback and constructive criticism in the comments. Also let us know what promotional products you've received that have really made you say "WOW!" Got ideas on what event swag you've never seen but would love to receive? Let us know that, too.
Author Mehmet Murat Ildan said, "Be different so that people can see you clearly amongst the crowds." We believe this applies to event swag too. Because when event attendees leave the venue with their swag bags overflowing, you want your branded merchandise to be the one piece they see, keep, use and absolutely can't be without.
This is the sixth in a series of 12 Immutable Laws Of Event Marketing Swag. For links to each law as they are published, check out the article that started it all: "How To Reinvent Your Event Swag Strategy: 12 Immutable Laws Of Event Marketing Swag."