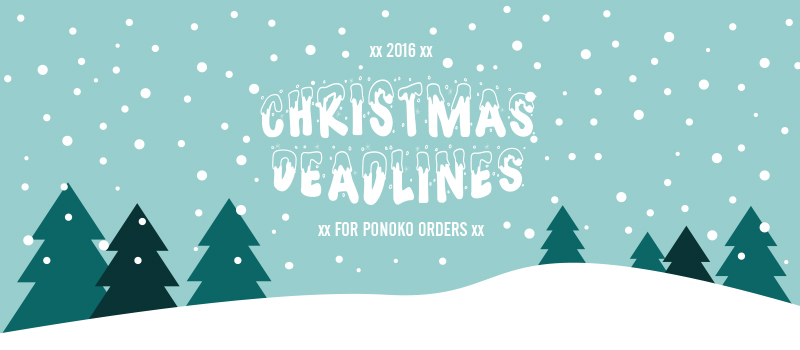 Santa is a busy guy. He is a maker, ya know. So do the guy a solid. Help out his elves and create some cool Yule products to sell in your Etsy shop or give your friends, family and coworkers.
So if you want your Christmas, Hanukkah, Kwanzaa or Festivas celebration to be full of good cheer, then you better get your designs ready to start making! Your festive items take time to make, so place your order by these deadlines. You don't want to be left with a lump of coal in your stocking!
Laser Cutting Order Deadlines
Standard Making & Shipping Speeds: Last Orders by Wednesday, November 23, 2016
Upgraded Making & Shipping Speeds (charges apply): Last Orders by Monday, December 12, 2016
Metal Machining (PCM) Order Deadline
Standard Making & Shipping Speeds: Last Orders by Friday, November 18, 2016
3D Printing Order Deadline
Standard Making & Shipping Speeds: Last Orders by Friday, November 18, 2016
What's the difference between standard and upgraded? With standard making and shipping speeds, there are no extra fees for production or shipping if you order PCM or 3D printing by the November 18 deadline or order laser cutting by the November 25 deadline.
But what if you miss the deadline because all the stock in your Etsy store sold out? Or if you went to the mall and realized that you can't get your mom another snowman sweater because she'll disown you? Not to worry, you can upgrade to faster making speed and expedited shipping so you don't miss out on the holiday festivities. This means you can wait to order…but only if you don't mind spending some extra coin!
Also, delivery dates are dependent on shipping locations. To make sure your order is under the tree in time for Christmas, check the Estimated Delivery Date provided when placing an order. If it's after December 23, then adjust the making speed or shipping speed (or both) until your preferred delivery date appears.
Holiday Making Inspiration
Not sure what you want to make? Need some inspiration to get in the holiday spirit? This Instructables tutorial will show you how to make laser-cut holiday decorations.
To see what kind of Christmas items sell on Etsy, check out CraftyLou2's ornaments and baubles.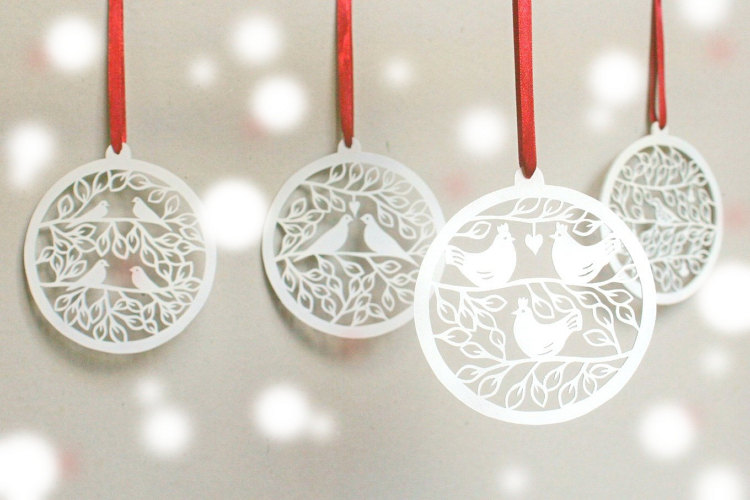 And don't forget to check out the Ponoko Showroom where you'll find ideas for snowflakes, candle luminaries, this Christmas Tree Ball Ornament With Stars—and more.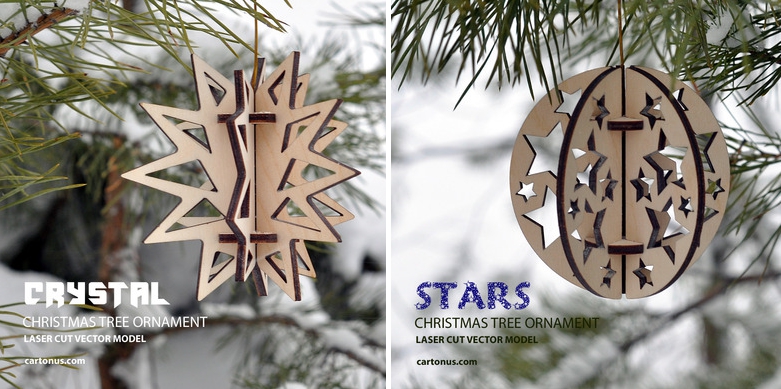 Remember: Christmas is the busiest time of year for us as well as for carriers, so things can take a little longer to make and ship than during the rest of the year. Don't wait to make. Order by the deadlines and receive all your custom products for selling or personalized presents for gifting in time for your special celebrations. Get started today. You don't want to end up on the naughty list!