Cel-e-brate! Tess-a-late!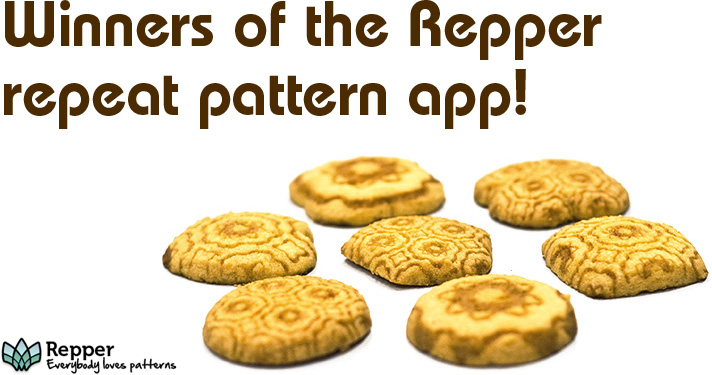 With over 40 awesome ideas for combining Repper repeat patterns with the digital making possibilities of Personal Factory, we had a difficult time choosing 5 winners to receive a free license to the Repper app.
So Ponoko and the team at Studio:Ludens did what we had to do…
we picked 6 winners!
1) Fabrice: We love the idea of applying patterns to board games (Wood would be gorgeous!) and eagerly look forward to photos of prototypes!
2) Kilna: Kilna's 3 words: "Tessellated felt lingerie."
Our 3 words: "Bring it on."
3) Kyle: Kyle hit all our trigger points. Materials, textures, 3D printing, laser cutting. And patterned electronics for kids?! Kyle, you definitely win.
4) Mariko: Blending architectural forms with repeat patterns, plus these amazing laser cut lockets totally sold us.
5) Katherine: We love it when digital fabrication, decoration, and handwork all come together. The idea of using Repper patterns and 3D printing to create molds for make-it-yourself clay tiles? You floored us. (get it?)
Bonus 6) STU: It's easy to get carried away with enthusiasm when you're trying to win a contest. Or score a date. Or land a job. Or get people to like you. But Ponoko and the Ludens crew like people who keep it real.
So when we read this —
"Hi, I'm not gonna make absurd statements about how this software will change my life. But Repper looks dope and as a member of the Ponoko tribe and a designer who strives to "push design forward" I can confidently state that I will exploit Repper in every way possible for amazing results." —
we knew a bonus extra license giveaway for best marketing statement was in order.
Congratulations to all of our winners, & thanks to everyone who entered.
And btw Repper *is* dope, so if you didn't win, you can purchase a software license of Repper for just $39.