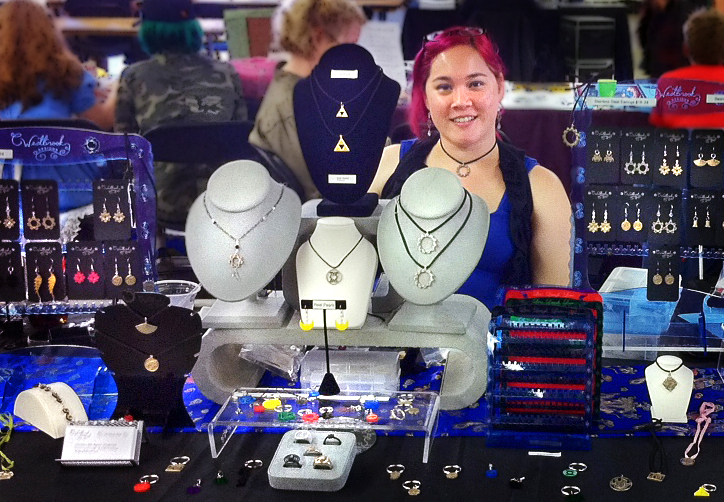 Christina joined the team when we announced our partnership with Autodesk and support of their 3D design tool Autodesk 123D.
She's got a degree in 3D Modeling, experience with lots of different CAD tools, and a personal line of 3D printed products under C Westbrook Designs. You really couldn't ask for a better 3D printing community support manager.
Get to know Christina and find out what inspires her personal work.
• Tell us more about your personal work:
I've recently become fascinated by the Steampunk genre. It's a sort of like Victorian Era Sci-Fi, and a lot of my original designs have been inspired by it. I'm going to be selling my 3D printed, laser cut and maybe even CNCed wares at a Steampunk convention in January and Anime conventions throughout next year.