The Blender 2.67 release includes a feature packed 3D printing toolbox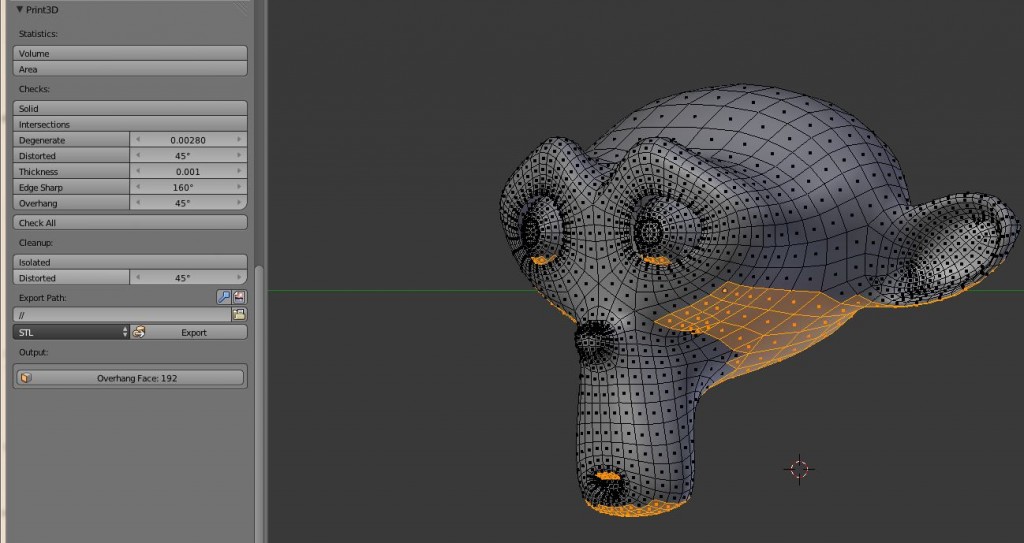 Blender has long supported the .STL file format used to export for 3D print and it is very welcome news that there will be additional support within the software to help modelers. As a popular, free and open source 3D modeling software package, these new features will greatly help save users' time in finding issues with their models.
The new toolbox looks set to have features useful for printing models both with online services such as Ponoko, and also with RepRap or Makerbot kitset 3D printers. Models for 3D printing need to be perfectly watertight, so all their edges need to meet to enclose a volume. For most users this can cause issues from time to time, trying to find where a tiny hole might exist.
(more…)