This test shows how the laser cutter handles raster engraving of different font sizes and how you can improve the quality of your engraving.
Our current set up uses 3 colors for 3 different intensities of raster engraving:
– light gray for light raster engraving
– medium gray for medium raster engraving
– black for heavy raster engraving
The way the laser cutter works is like an old dot matrix printer except instead of dots of ink it uses pulses of the laser beam. For the black the density of the pulses is the highest and you get good resolution. For the lighter engraving there is less density of pulses and this produces a lower resolution especially if the text or shape being engraved is small. This is most noticeable around the edges of the shapes and on curves or diagonal lines.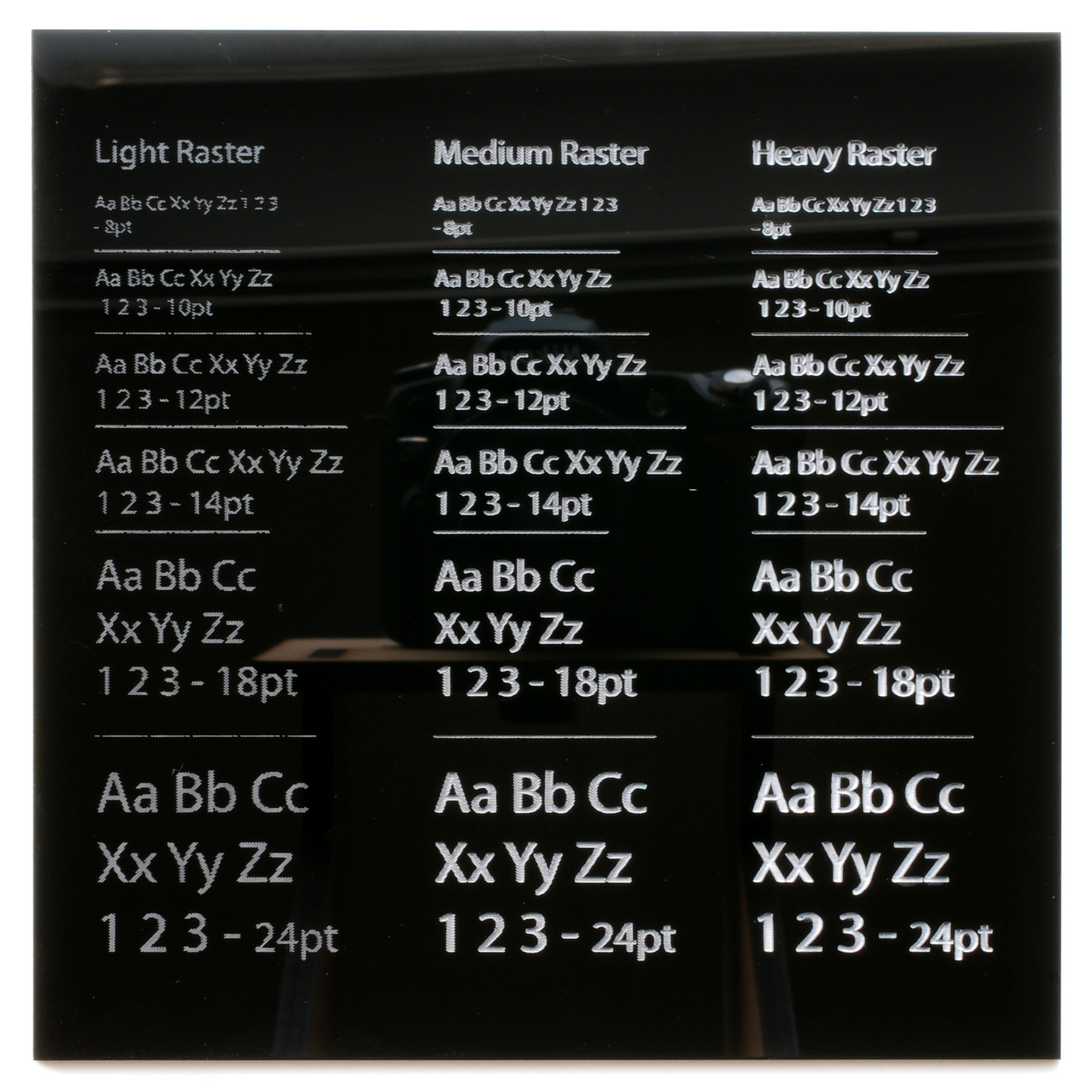 (more…)