Ponoko-made project by Kevin Taylor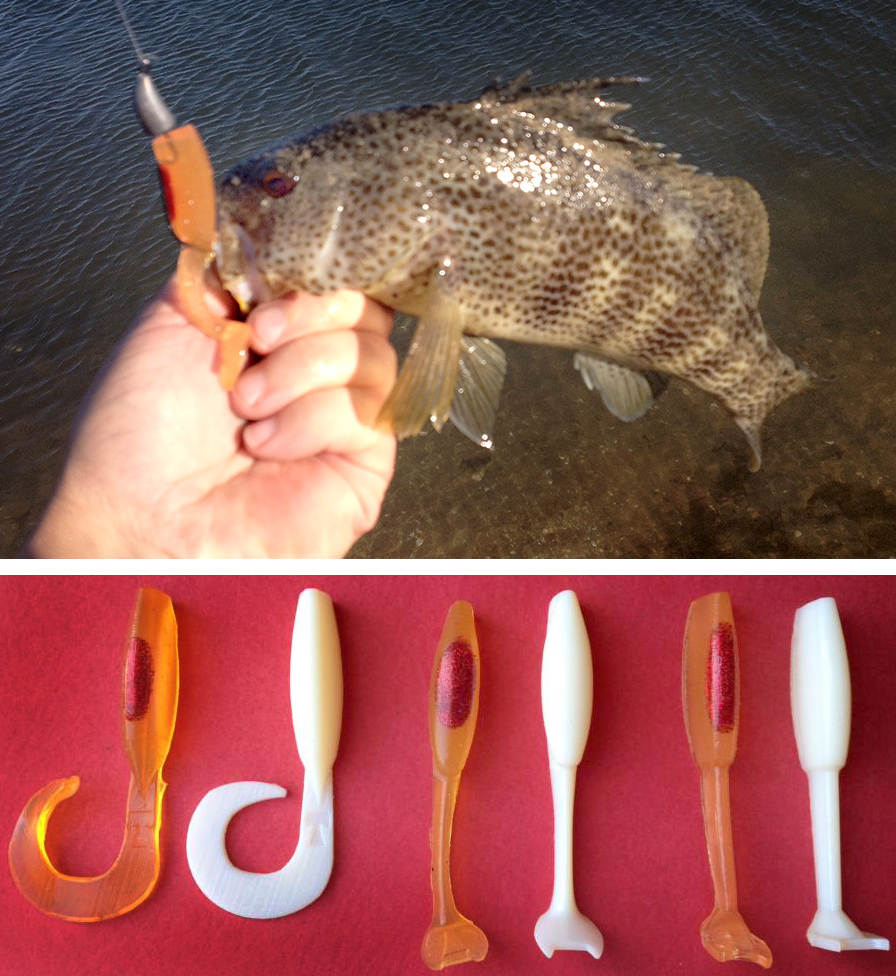 Kevin Taylor was the 'T' in T&C Lures, a small business started by two guys who loved to fish in the San Diego bay. His partner (the 'C' in T&C) was taking a CNC machining class and "just wanted the challenge" of creating his own lures. Their first product, the swimgrub shown below, made the rounds at fishing forums and quickly became very popular.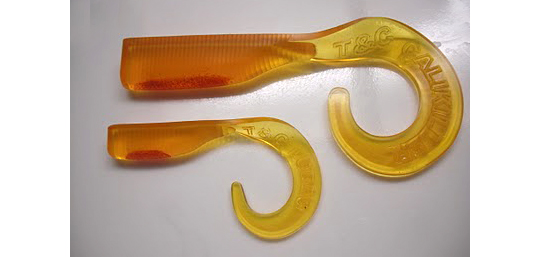 But after just a few months of starting the company, C moved on and Kevin was left to carry on design and production. He would either have to pay a lot of money to a product development agency or learn to do it himself. So he decided to dive in and learn.
After some initial research on CAD and rapid prototyping, he came across SketchUp 3D design software and Ponoko's 3D printing service.

Rather than make CNC machined masters for molding the lures and bait, Kevin decided to try 3D printed models. Below are images of his SketchUp designs as well as a model he produced with Rhino.