and silver mirror ampersands!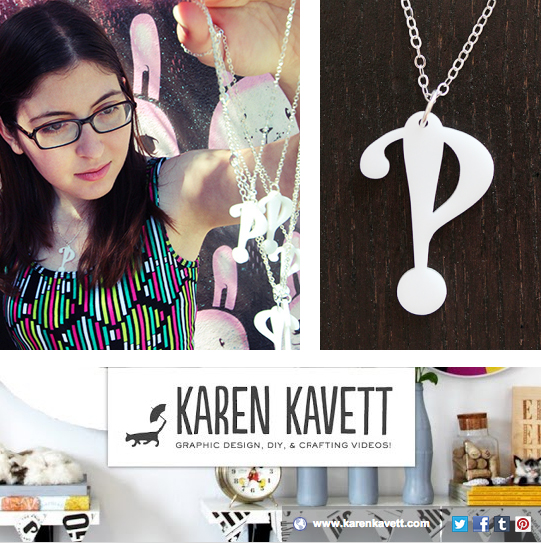 With nearly 2 million views and over 43,000 subscribers to her design-meets-DIY YouTube channel, Karen Kavett clearly knows how to build an audience.

At just 22 years old, Karen works full-time as a video blogger and freelance designer in San Francisco.
She's been creating videos on crafting, graphic design, "and other nerdy stuff" since 2008. She's signed with one of the top online video agencies and her design work ranges from UX for YouTube to cover illustration for a NYT best selling author.
And she's recently decided to expand her brand to a line of typographically inspired jewelry she makes with the help of Ponoko's laser cutting service.
Let Karen introduce herself to you — and get a look at her mirrored acrylic ampersand necklace — in the video below.