Arduino, Xbee and Makerbot… Get a grip!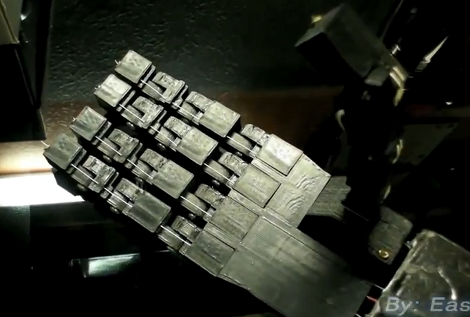 This formidable looking man-claw is the latest gripping output from Easton LaChappelle, a ninth-grade student at Mancos High, Colorado.
Drawing on some tech advice from hardware hacker and Arduino guru Jeremy Blum, the initial incarnation made from PVC tubing clearly wasn't badass enough… even though it deservedly won Easton the blue ribbon at the San Juan Basin Regional Science Fair.
Thanks to Jeremy's Makerbot and an open source hand from Thingiverse, Easton was able to give his animatronic gripper a serious upgrade. The electronics inside are still the same, with Xbee modules sharing info between Arduino powered sensors and servo drivers. Now with 3d printed digits and a fibreglass forearm shell, the whole setup boasts a much more refined visual presence – not to mention increased functionality.
Click through for a little walkthrough of the design features as well as a series of demonstrations of the hand grasping different objects, all nicely topped off by Easton having the rather unique experience of shaking hands with himself. (more…)