Etsy Seller Combines Science + Pop With A Side Of Quirk To Create A Fun Jewelry Line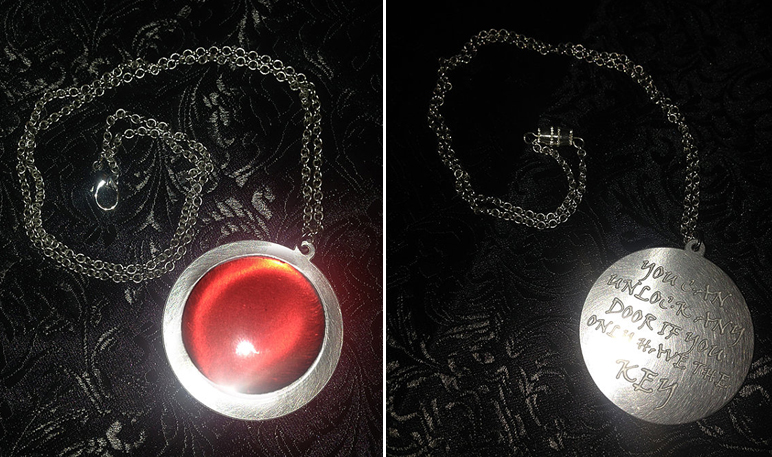 Aeryn of TheMoonLab had a dream. She wanted to create unique jewelry pieces that she had always wanted for herself–things that don't even exist yet on the market.
She began her search online for a laser cutting company that could work with colored acrylics. When she came across Ponoko and found that we work with different types of materials from acrylics to wood and stainless steel, she knew she found the right personal factory to work with for her business.
Making The Dream A Reality With Laser Cutting
Her dream pieces finally came to life with Ponoko's help. Her product lines have a lot of original designs and some that are inspired by movies and shows. "My favorite piece is something I've wanted ever since I was a little girl, and it was inspired by the necklace from the film The Secret of NIMH. It's this amazing red medallion with an inscription on the back. I had to hunt around for the perfect cabochon to use for the red stone, and when I finally finished the piece it really felt like an accomplishment to me," Aeryn says.
Working with Ponoko also allowed Aeryn to push the boundaries of creativity and really try out new things. "I also experimented using glowing powders with my resin so many of my pieces glow in the dark," she says. "Or I include LED lights because I am in love with light and color!"
Precision cutting also let her explore the world of 8-bit video game translated as jewelry pieces. "Growing up I would have loved to own a necklace based on my favorite games, so these are some of the things I love designing," she says of this line.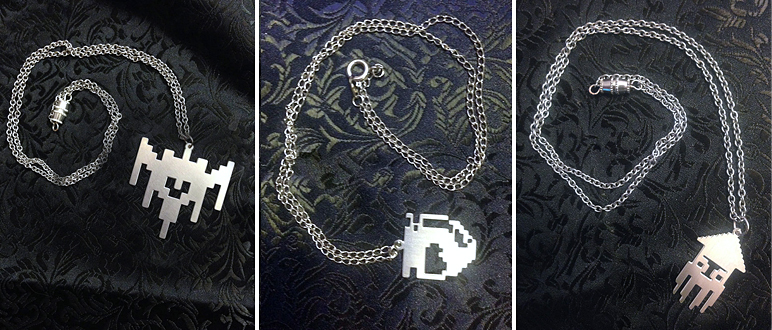 Why TheMoonLab Loves Ponoko
Aeryn says of her experience with Ponoko: "My first run of stainless steel pieces from Ponoko came out so wonderfully that I kept submitting designs and ordering more. I am more than pleased with the services, and for the price it really can't be beat. They are very attentive with customer service and offer a lot of great advice for anyone who is just starting out and maybe not sure what they want. The look and also thickness of the stainless steel is absolutely perfect for my products. I will continue to use them and would recommend them to anyone looking to have designs cut from acrylic, wood or stainless steel!"
What To Expect In The Near Future
More amazing designs are definitely coming soon. Some popular designs that sold out are going to be back in stock at the beginning of October, so keep an eye out.
We love these pieces that are popular with gamers and anime lovers.
Find out more about Aeryn and TheMoonLab at www.themoonlab.com