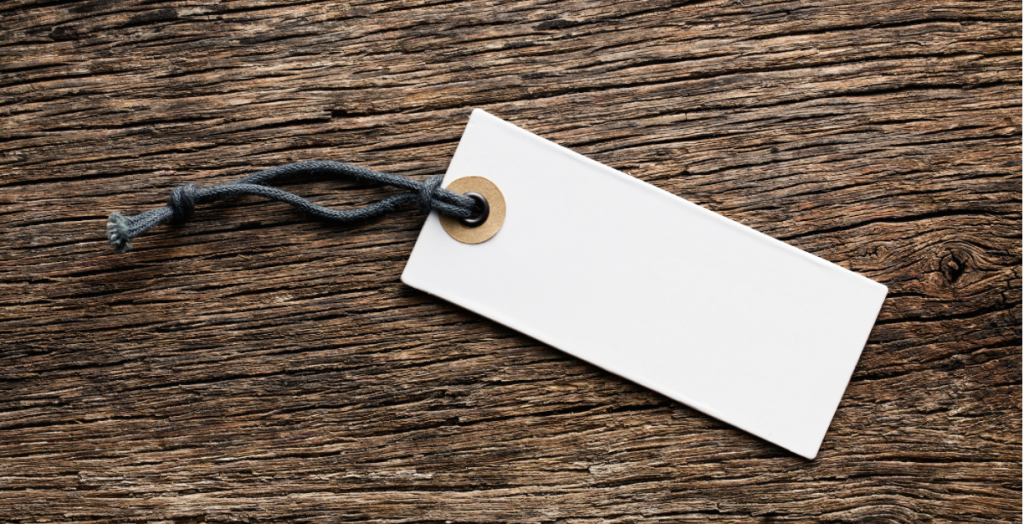 Pricing your products can be an exciting time as you begin to imagine the cash registers ringing. But when you actually get down to it, the initial excitement often gives way to doubt and nervousness.
Suddenly your mind is racing with questions and explanations – What if you price too low? You might make a ton of sales but still end up alarmingly short of money to cover your expenses.
On the other hand, what if you price your product too high? You might convince the market you are a high-end, luxury manufacturer. It might even begin to draw a financially upmarket range of customers. The high cost may offset your smaller sales figures, but what if the market shifts? What if a change in manufacturing or a new competitior can match your level of quality and reduce the price? Can your businss compete and survive in a price-sensitive market?
Such questions and more will always be floating around and no one strategy can magically address all your pricing doubts. However, by being aware of the options available for retial pricing, you will be in a position to choose the one which suits your business when the time comes.
Before we go into specifics, there are some basic overarching categories which classify individual pricing strategies. These include:
Demand oriented strategies: In a retail environment, you don't always have to depend on your skills as a marketer to attract customers. Some porducts, or even categories of products, have such a magnetic pull that setting the retail price for them can be done simply by observing demand.
Cost oriented strategies: This is a more common format for calculating retail pricing and revolves around the relationship and ratio of merchandise costs, operating costs and expected profits.
Competition oriented strategies: These strategies involve observing, analysing and responding to market changes to maintain the perception of competitive pricing at all times in a given market.
Let's begin by looking at some common demand oriented strategies:
Manufacturer Suggested Retail Price (MSRP)
As the name suggests, this is a price manufacturers recommend retailers use to sell their products. This strategy is used by manufacturers to standardize prices of products across multiple locations and retailers.
However, MSRP can also be used in a market where there is high product demand. In such a market, by sticking to the manufacturer's price, the retailer can drive higher profit sales and determine what the price levels of certain products will be in his store, irrespective of the consumer's bargaining power.
Demand Ceiling Pricing
In this form of pricing, the retailer takes into account the maximum a consumer will pay for a certain item and as far as possible, try to keep the price up to that level so as to maintain a demand momentum for that product.
Demand Floor Pricing
Here, the retailer takes into account the lowest he is willing to go on price to meet demand for a particular product. This is usually done on lower cost items where a retailer might go lower on the cost to keep the volume of demand constant for longer.
Odd Pricing
Studies have shown that when customers spend money, they actually feel a sense of loss. But if you help minimize this feeling of loss, it is possible to nudge customers into making a purchase. In retail, you can do this by ending the price with an odd number like 5, 7, or 9. For example, using $8.99 instead of $9.00.
Also if you want to know the ideal odd number to pick, it's 9. A study conducted at MIT and the University of Chicago ran an experiment on a standard women's clothing item with the following prices $34, $39, and $44. The item priced at $39 outsold even its cheaper counterpart price of $34.
Zone Pricing
It's no secret that certain suburbs or geogrpahical areas house more affluent people. In such areas, the demand for certain types of products or categories will always be high, simply due to their increased ability and propensity to spend. Using this tactic, retailers can map out certain areas where they can get away with charging more for the same stocked item as compared to stores in other locations.
Now, let's examine some cost oriented pricing strategies:
Multiple Pricing
This is a common pricing strategy wherein you can sell more volumes of smaller itesms simply by grouping them together. It's a strategy you normally see in grocery stores and even across clothing brands espcially for smaller things such as socks, underwear and T-shirts.
Discount Pricing
All customers love agood bargain. That's why sales, discount coupons and even holiday deals are so popular. The only thing to consider is why you're choosing to discount your products. If it's for more footfalls, consider going wide with your discounts so as to attract a variety of people. If it is to get rid of unsold inventory, try setting a time limit on your discount (1 day only, flash 12-hour sale) so as to not draw too much attention to the items on sale. And if you're trying to attract price-conscious customers, club your discounted items together to seem more appealing.
Loss-leading Pricing
If you've ever walked into the store because you saw a 'too-good-to-be-true' discount sign but walked out with three things, you've just experienced loss-leading pricing at work. The idea is once you get a customer in store to buy one item, just looking at other items on the shelves is often enough to drive more sales.
Finally, let's examine competiton oriented pricing strategies:
Below Competition Pricing
As the name suggests, retailers employing this strategy use a competitor's pricing data as a benchmark and consciously price their products below them to lure consumers into their store, instead of the competition's.
Above Competition Pricing
While below competition seems like a no-brainer, retailers need to be cautious before using this strategy. That's because if your competition is willing to go head to head, he might keep dropping his prices to the point where it's no longer financially viable for you to go any lower. A good example of this is Amazon who brought the cost of paperback books so low, they put Barnes & Noble out of business.
Instead, retailers can do the exact opposite – benchmark their product at intentionally higher prices than their competition. This forces customers to stop and consider why your prices might be higher. And, not surprisingly the conclusion most arrive at is – your produt must be of higher (and therefore better) quality. A classic case of this strategy working is Starbucks, where people consistently pick them over Dunkin' Donuts.
One of the most exciting and nerve-wracking aspects of retail is determining what price to sell your products at. However you must remember that pricing is both an art and a science. It requires an experimental attitude and an intuitive feel for how you want your brand and, by extension, your products to be perceived.
Please feel free to share in the comments below other ways you might calculate your retail pricing.