promotions ends March 31, 2012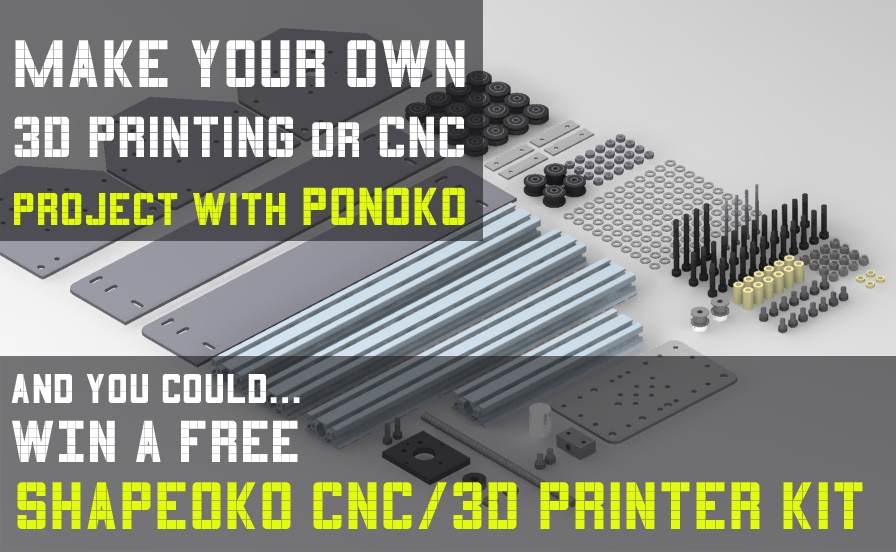 ShapeOko is an awesome new open hardware CNC/3D printer kit. We supported the development of the project as soon as hobbyist and Ponoko fan Edward Ford told us he was thinking about launching a Kickstarter campaign.
His Kickstarter project was over 700% funded, he spent months re-working the design, and now ShapeOko LLC is in business!
The ShapeOko kit has been completely sold out since it launched a few weeks ago, but Edward is giving us one to say thanks for the early support.
And we're going to give it to one of you!
(more…)