Silhouettes at human scale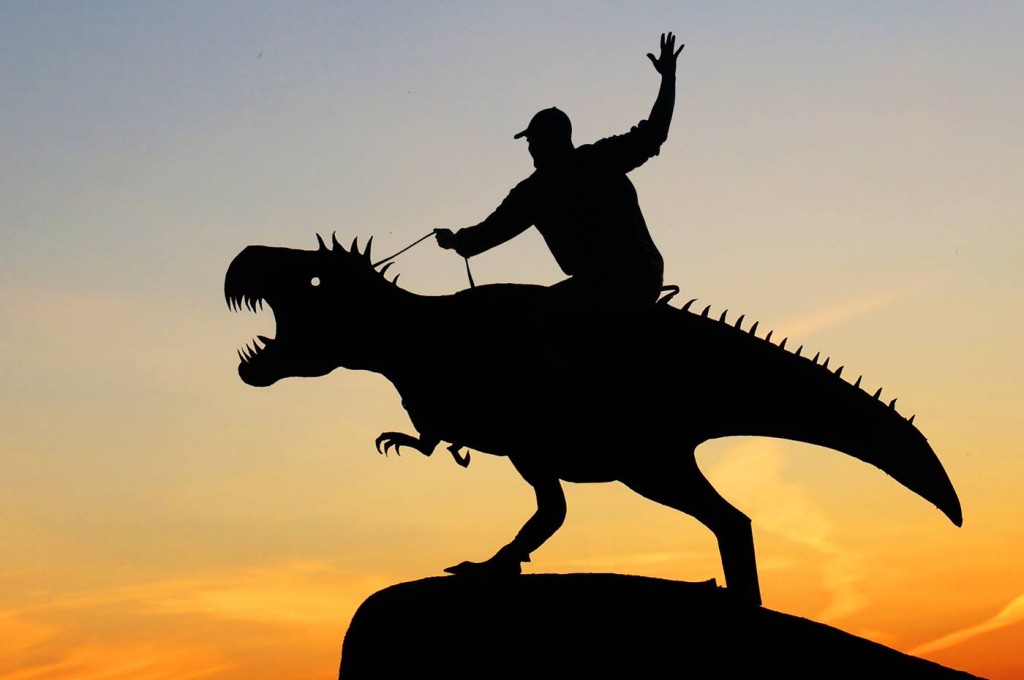 The magic that's in the air at sunset helps to bring John Marshall's playful cardboard cutouts to life, with a real sense of movement and action communicated through his carefully constructed photography.
By planning each scene according to perspective, lighting and precision timing; an entertaining scenario is depicted with surprising realism. This human-scaled shadow puppetry is a technique that could be adapted to give an impact to marketing collateral that standard graphic prints can only dream of.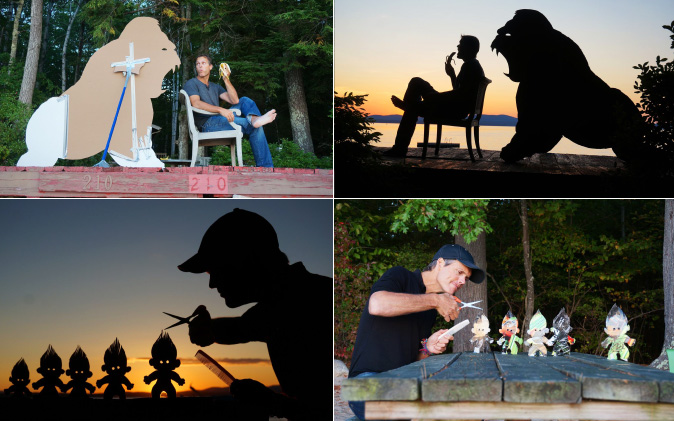 Location-specific installations encourage people to rethink their role in the physical environment, engaging the viewer and ultimately creating a connection to the space that leaves a lasting impression.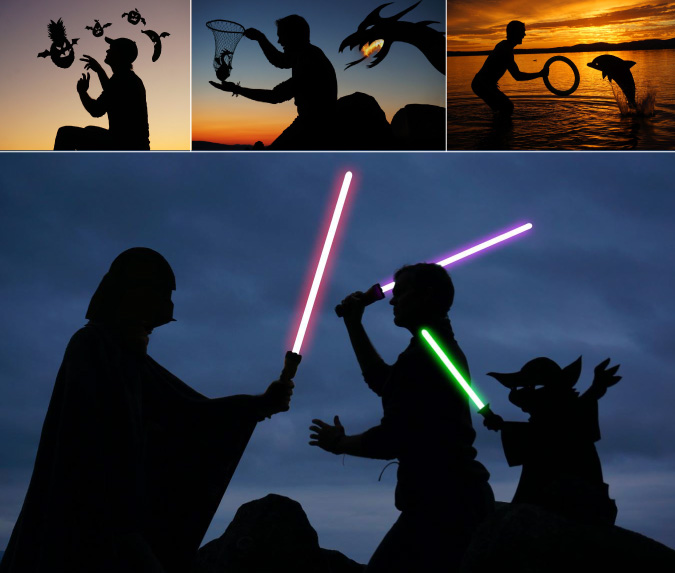 The examples shown here in John's Sunset Selfies are all cut out by hand, and the concept is well suited to a streamlined process using laser cutting. How can your clients apply this idea of immersive puppetry using laser cut cardboard from the Ponoko Personal Factory? Let us know in the comments below, and for more ideas for Agencies and Brands, see the other posts in the series.