Maurice Ribble designs a hardware hit for fiber hobbyists.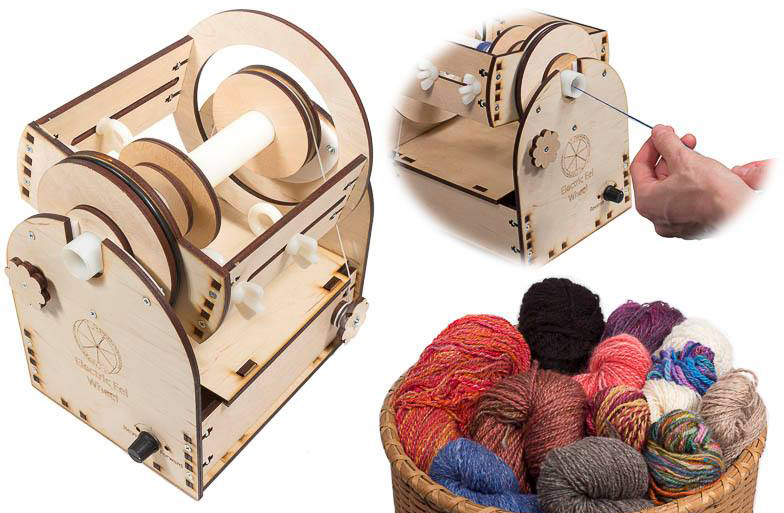 Spinning wheels always bring to mind fairy tales: Rumpelstiltskin spinning straw into gold in exchange for a maiden's first born child, Sleeping Beauty cursedly pricking her finger on the spindle.
But luckily, Maurice Ribble's story isn't so grim (pun intended.) Maurice is a computer engineer who lives with his wife Emily in the Boston area. "I always say my wife's first love is knitting because she's done it for much longer than she's known me," he says.
Emily often spins her own yarn for her knitting projects and totes a manual spinning wheel to her knitting group. "The mechanics of the spinning wheel were fascinating to my engineering mind and her need to travel with it gave me some great reasons to set about making a very portable, electric spinning wheel," Maurice explains.
Soon he had requests from Emily's friends to make them one too. "One thing lead to another, and now you can buy them on the internet," he says. And lots of people are buying them.