Marketing to the Travelling Executive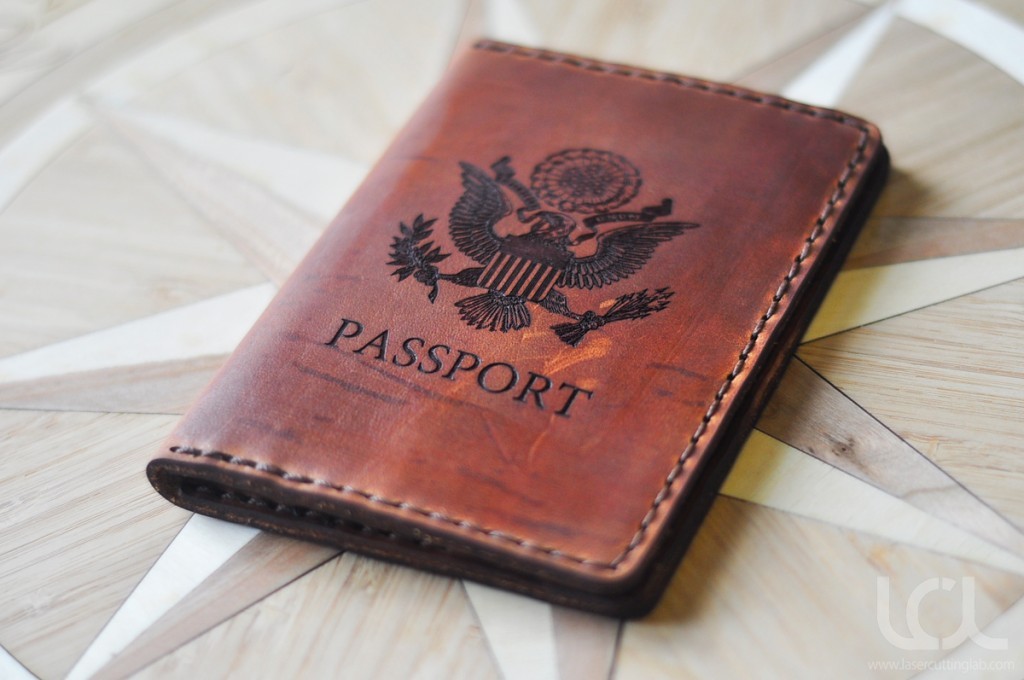 When business executives and head honchos hit the road to seal the next big deal, they love to have all the right corporate gear. Let's take a look at how laser cut giveaways and laser cut corporate gift ideas can smooth out even the bumpiest of business junkets.
Personalized Laser Cut Travel Accessories
Travel accessories are a great way to use laser cutting to customize products with company branding or personalized info. In the above example from Laser Cutting Lab, a leather passport wallet with laser etched details not only protects this important document, it also sets the exec apart from the other travellers in the departure lounge.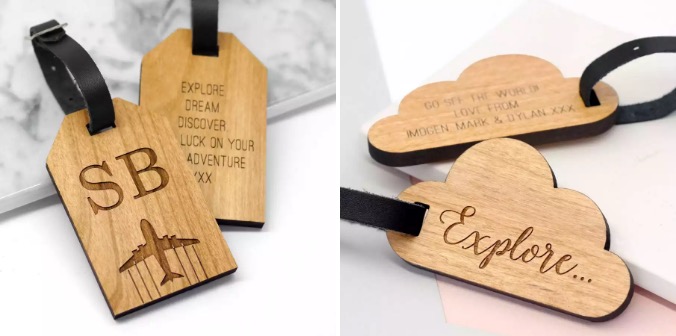 Briefcases, suit bags, backpacks and checked items all need to be easily identified. The scope for creative laser cut solutions is broad and varied when it comes to luggage tags. The two examples above show how laser etched details can be used effectively, and also how the shape of the tag itself can reference travel-themed forms. Luggage tags can be produced using most of the familiar laser cutting/etching materials such as leather, acrylic, ply and sheet metals.
For the health-conscious travelling executive, laser cut kitchen tools are a novel way to keep that hard working body fuelled up. Imagine squeezing your own cup of fresh OJ before that important meeting! This travel friendly laser cut orange juicer (above) disassembles and packs flat, perfect for the open road.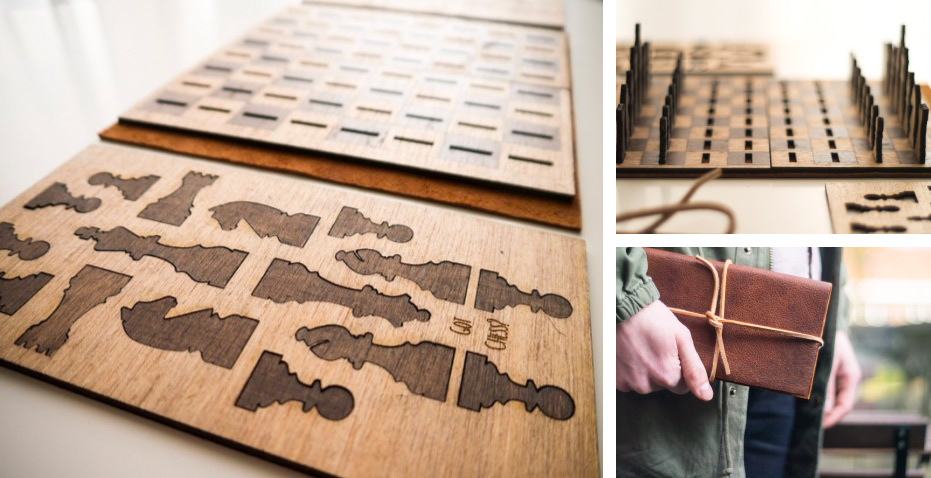 Work hard, play hard… travel games are a great way to clear the head from all those work stresses while keeping the mind active. The portability of laser cut chess sets like the timber and leather Got Chess (pictured above) is just one example of how traditional board games can easily slot in to the briefcase or day pack.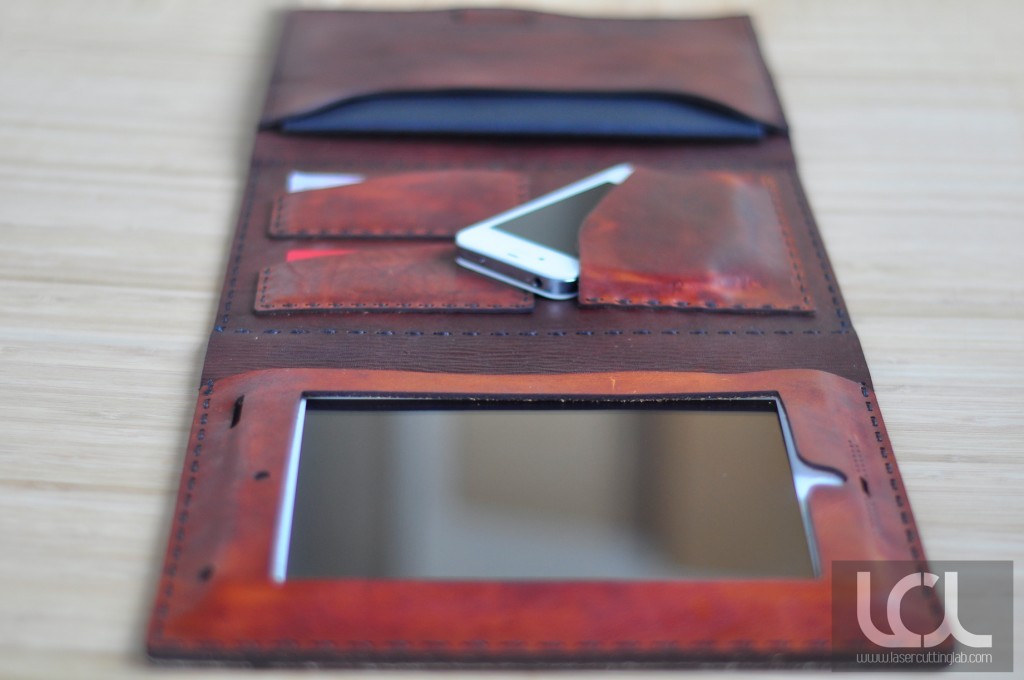 Document wallets, briefcase inserts, tablet and notebook holders can all be laser cut from leather and then stitched together. This method of construction gives a hand-crafted artisan look, and will balance nicely with any custom laser etched corporate details that are included in the design. In the example above from Laser Cutting Lab, slots for all of the essential business tools are neatly laid out in a stylish folding leather case.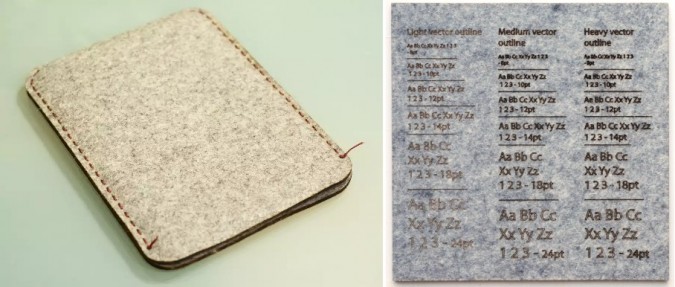 Another consideration is to use laser cut felt, as in the example above from David Sjunnesson. Pictured on the right is a sample sheet showing how different engraving settings will look when using felt from the Ponoko Personal Factory.
Laser cutting makes it so easy to add custom details to executive travel gear, made even more accessible thanks to the relatively simple design requirements of products like luggage tags and basic document sleeves. Let us know if you've seen some great ideas for laser cut executive travel products in the comments below, and for more ideas for Agencies and Brands, see the other posts in the series.