Industrial designer Delna Balsara teams up with Ponoko to quickly bring her product idea to life.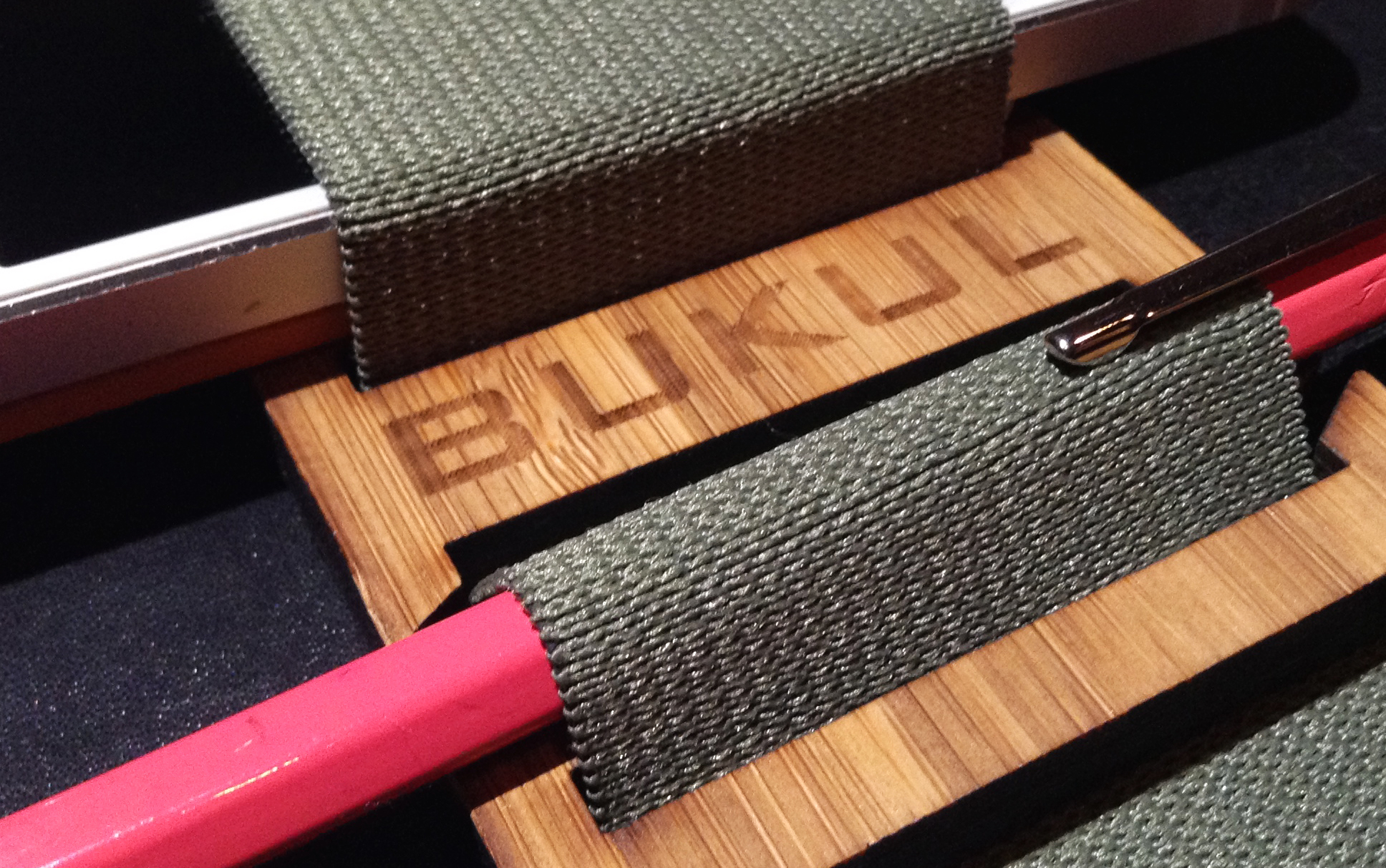 Delna Balsara is the industrial designer behind BUKUL – a clever bamboo organizer that keeps your pens, notebooks, phone and tablet organized while you're on the go.
Made from laser cut bamboo from Ponoko – the BUKUL comes with 2 elastic belts, one for securing your pens and phone to a notebook, and a larger belt for connecting the BUKUL to your laptop.
Delna got the idea while at work, going from meeting room to meeting room juggling her belongings in her hands. "Sometimes it was embarrassing" she says "It wasn't enough to warrant carrying my backpack everywhere, but I kept dropping things." A friend recommend she try out Ponoko, so she signed up and set to work on creating a solution for herself.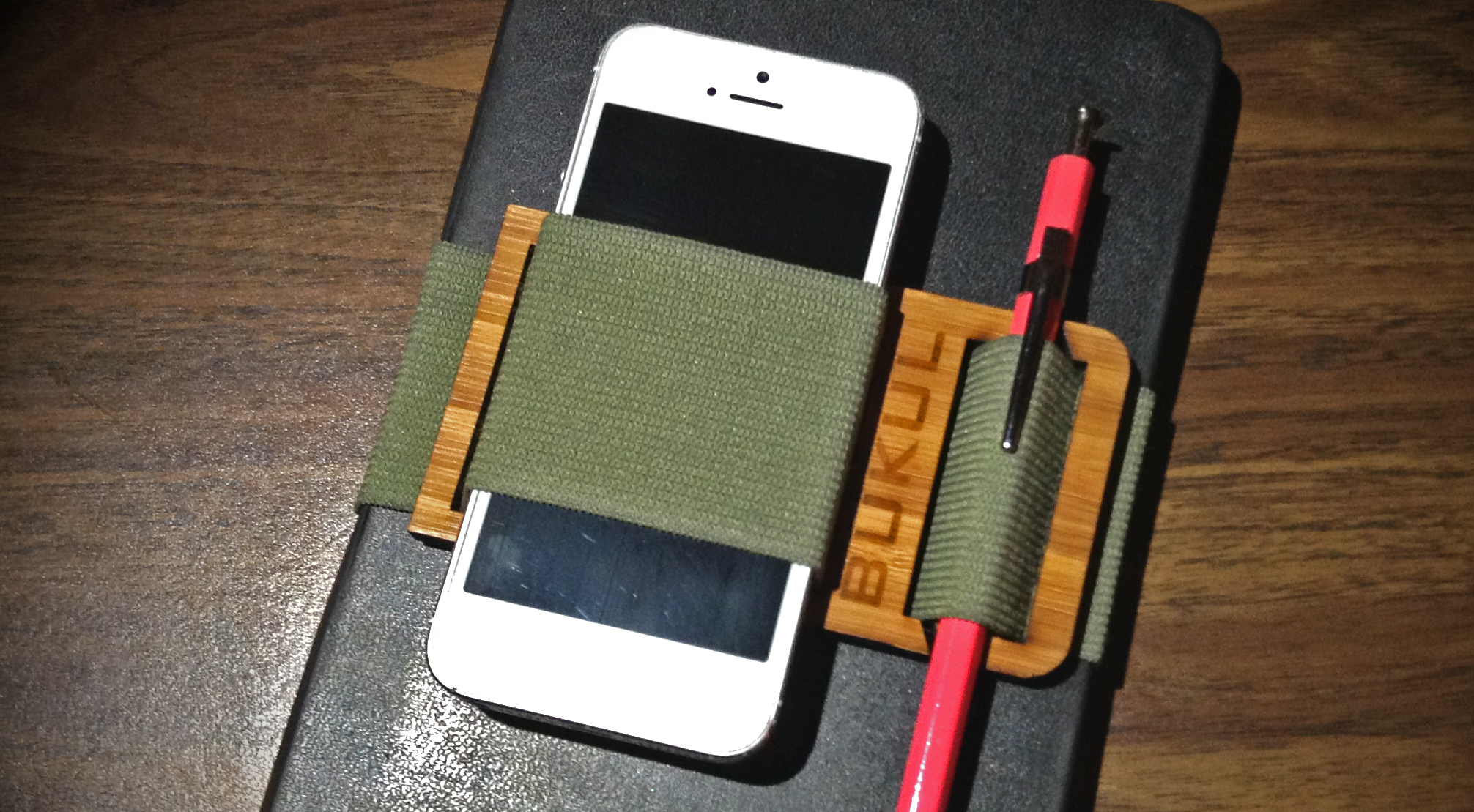 Delna was impressed with how quickly she was able to go from idea to prototype. "I drew it out in Illustrator and uploaded it to Ponoko – super easy." she ways "I had it within a week". Delna then set to work on hand-sewing the first set of elastic straps, and checking the measurements of her new invention.
The quick turnaround time meant she was able to quickly revise and update her product in days, rather than weeks. "The measurements were still a bit off for my phone and pen to properly fit" Delna says "so I revised my file and uploaded it to Ponoko. Once again, it was sent in no time and my first BUKUL was made."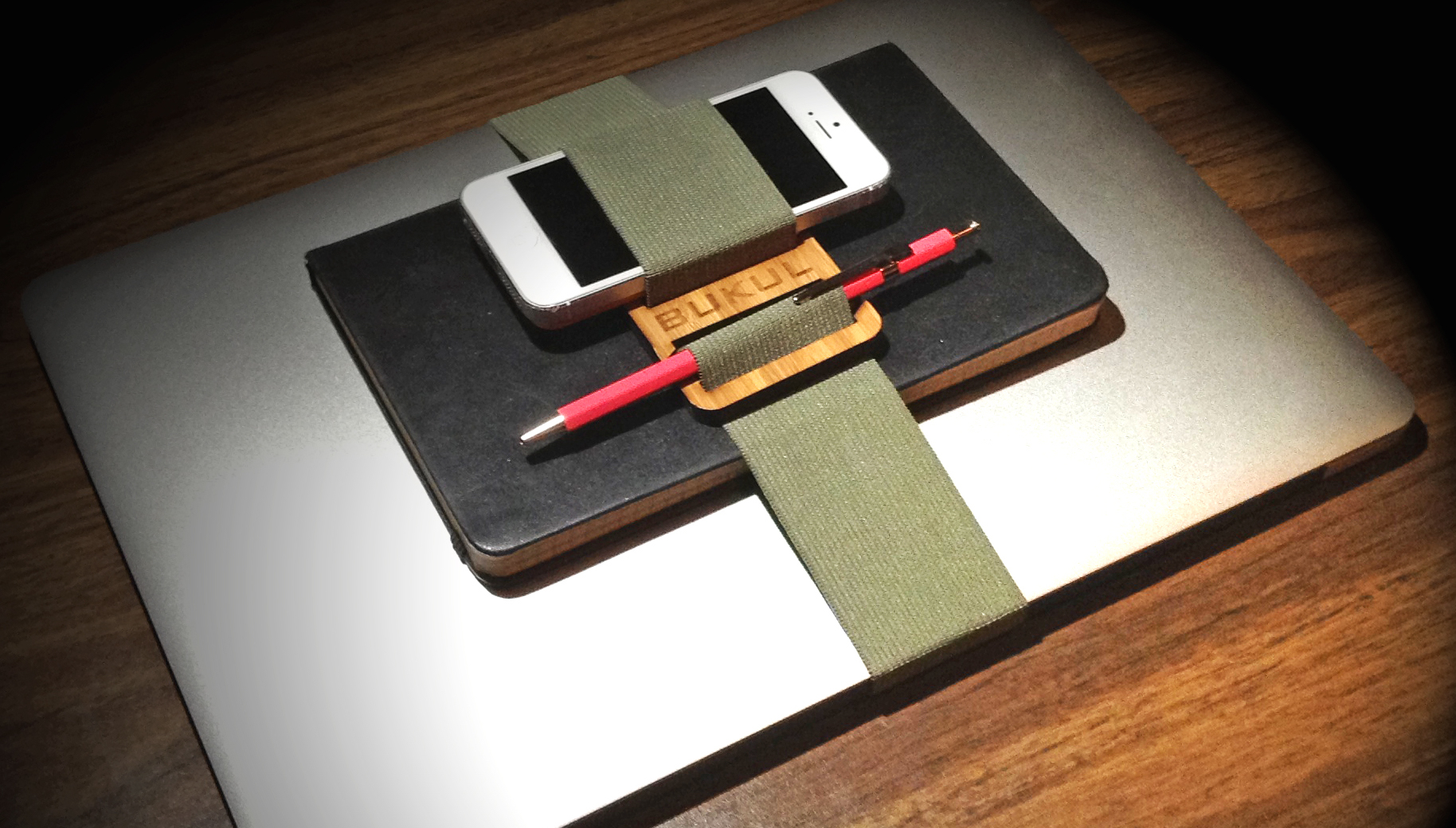 With a working final product in her hard, the BUKUL soon caught the eye of her co-workers. "Every meeting I went to, colleagues wanted to know where I bought it." she says. It was clear that folks were looking for a way to keep organized when they walk into a meeting, studio or class. "Everyone was urging me to sell them on ETSY" she says "so I finally bit-the-bullet and set up a store."
Delna points out Ponoko's speedy customer service made it easy to iterate from idea to final product:
"I love the ease of uploading my files, the production statuses that I get, but most of all it's the customer service. Anytime I've had an issue or question about a file, someone gets back to me right away and is really helpful. I think there's just an overall ease to the process, from beginning to end."
Delna's story is another great example of how you can go from idea to final product faster than ever before with Ponoko.
The BUKL is available on Delna's ETSY store.
Inspired to design your own product line? Make it with Ponoko!