lead our laser cutting operations in NZ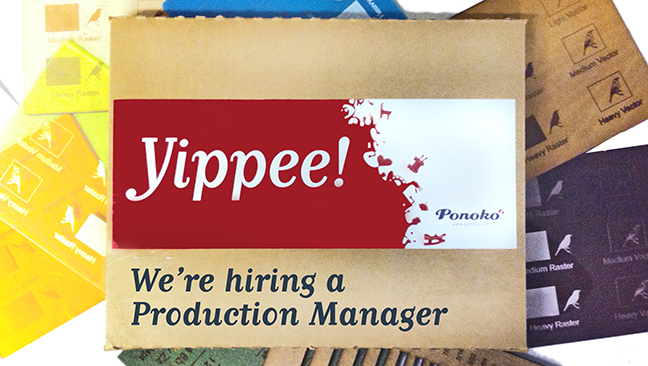 Ponoko is looking for someone to lead our laser cutting operations in Wellington, New Zealand.
This is a great opportunity for a recent graduate, designer, maker, artist or student to learn more about digital fabrication and work in a creative and challenging environment.
You'll be leading our Wellington production room, which means responsibility for delighting our customers by delivering them a high quality and fast turnaround laser cutting service.
Ponoko helps designers make beautiful things they can make money from. We're one of the world's leading companies in the online digital making industry, being the first to enable designers to both make and sell their product ideas online. We've been featured in places like The New York Times, Forbes, Wired, Core77, Makezine, TV1, TV3, The NZ Herald, Dominion Post and BBC News.
Key duties:
• Operating a laser cutting machine.
• Managing material suppliers and stock.
• Packaging orders for shipment.
• Quality control.
Key qualifications:
• Vector design skills with Adobe Illustrator.
• Organized, detail oriented, and process driven.
• Likes to lead and work independently.
• Communicates well online (with our USA team).
Other qualifications we love but don't require:
• Experience with laser cutting.
Benefits:
• Market salary.
• Run your own ship.
• Employee rates on making your own stuff.
Part time:
This role is for 6 hours per day Monday to Friday, with the potential to go full time.
To apply:
Introduce yourself and send your resume to derek [at] ponoko [dot] com